Montana Red Onions Salmonella Outbreak
Posted in Our Blog,Outbreaks & Recalls,Salmonella on July 31, 2020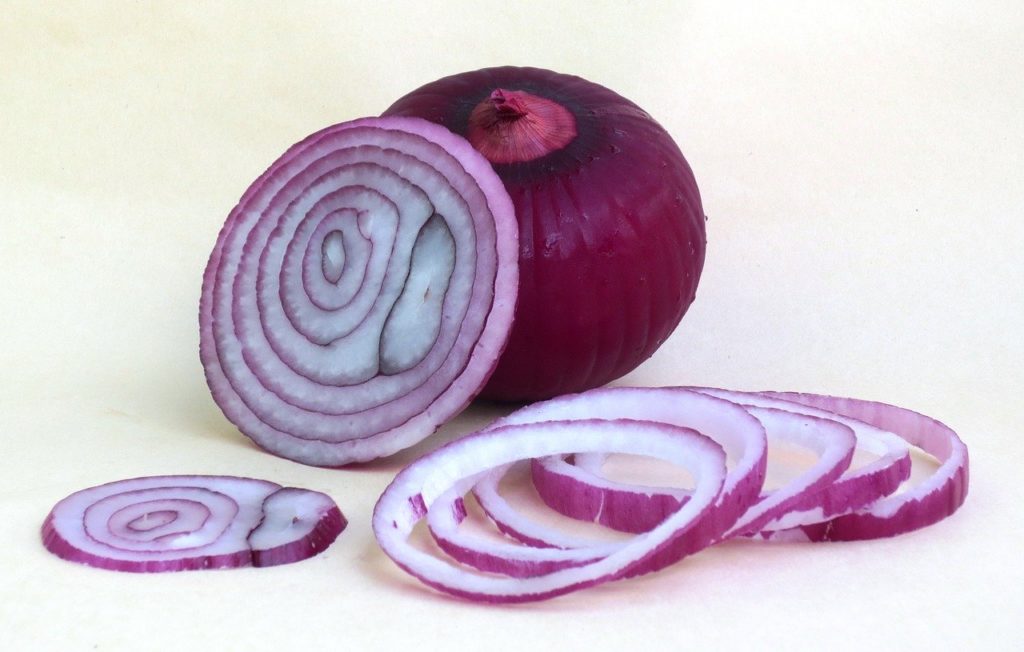 Over the past few weeks the CDC has been keeping a close eye on a Salmonella outbreak that has hit Montana and multiple other states, and has infected over 200 individuals. While this is not the first time an outbreak of this size has caused this kind of turmoil, it is the first time we have had to battle an outbreak during a pandemic. Talk about a double-whammy. Here's what we know about this Montana Red Onions Salmonella Outbreak.
While we have a few minutes today, I want us to discuss what is happening, look at the details, and focus on one of the states with the largest amount of cases.
In mid-July, the CDC released an announcement that they were watching a local Salmonella outbreak. As the days flew by, more and more states revealed cases. As of the writing of this post, here are the numbers:
The affected states include: AK (6), AZ (14), CA (49), CO (10), FL (3), ID (5), IL (10), IN (2), IA (15), KS (1), KY (1), ME (4), MD (1), MI (23), MN (10), MO (6), MT (33), NE (5), NV (5), NY (4), NC (3), ND (5), OH (7), OR (71), PA (2), SC (1), SD (11), TN (5), TX (1), UT (61), VA (4), WA (2), WI (5), WY (11)
While the earliest outbreak goes back almost three weeks, it is important to remember that symptoms can take 2 to 4 weeks to present themselves. This is also important wan we discuss numbers as they could be much higher.
Signs and symptoms of Salmonella illness, on the surface, may appear to look like the flu. However, they can lead to worse problems if left alone. Here are the most common signs you could have Salmonella poisoning:
Diarrhea
Vomiting
Fever
Nausea
Headache
Stomach Cramps
While it is recommended to seek medical help if you think you have Salmonella, there are a few finer points to watch out for. If any of these apply to you, contact a doctor immediately:
Diarrhea and a fever of more than 102 degrees.
Diarrhea for more than three days.
Bloody stool.
Prolonged vomiting preventing you from keeping liquids down.
Signs of dehydration: dry mouth and throat, dizziness, and little urination.
If you have symptoms of a Salmonella infection, report your illness to your local health department and talk to a healthcare provider. If you receive a call from your health department, please answer their questions about your illness and the foods you ate before you got sick. This information is vital for public health officials to identify the source of this outbreak and to take steps to prevent additional illnesses."
The Ongoing Investigation
While this investigation continues, the CDC along with Canadian Officials spoke to what they believe is the culprit: red onions. Traceback information has led to the possibility of United States grown red onions. Information is still coming together so food recalls are always a possibility in the future.
When it comes to prevention, one practice rises to the top: washing your hands. I find myself missing this step at times when I cook but I cannot stress how important this is. Here are the 5 Simple Steps:
Wet your hands with clean, running water.
Lather your hands by rubbing them together with the soap.
Scrub your hands for at least 20 seconds.
Rinse your hands well under clean, running water.
Dry your hands using a clean towel.
According to a Canadian Public Health Notice: Individuals are asked to check their homes for red onions, including whole, sliced, or chopped, as well as prepared foods that contain red onions as an ingredient, such as premade salads, sandwiches, wraps, or dips.
If you have red onions at home:
Look for a label showing where the red onion was grown. It may be printed on the package or on a sticker.
If the packaging or sticker shows that it is from the U.S., don't eat it. Throw it away and wash your hands.
If it isn't labeled, don't eat it. Throw it away and wash your hands.
If you don't know whether the red onion found in a premade salad, sandwich, wrap or dip contains red onion from the U.S., don't eat it. Throw it away and wash your hands.
Wash and sanitize drawers or shelves in areas (such as fridges and cupboards) where red onions were stored.
If you buy red onions at a store:
Look for a label showing where the red onion was grown. It may be printed on the package or on a sticker.
If the packaging shows that it is from the U.S., don't buy it.
If it is an unpackaged product, or is not labeled, ask the retailer whether the red onion comes from the U.S.
If you can't confirm that the red onion in stores is not from the U.S., don't buy it.
How Do You Get Salmonella?
One question about Salmonella I have been asked about a lot from family is what it is and how do you get it. I am happy to talk about food safety as it has become a passion of mine. I start by referring them to a few simple ideas and then tell them to do more research on their own. From the CDC, here are those simple ideas:
You can get Salmonella from a variety of foods. Poultry is the one that comes to mind, but beef, eggs, fruits, vegetables, and certain processed foods can carry Salmonella.
Salmonella is more common in the summer. Refrigerating foods right after everyone is done eating can stop Salmonella from growing.
Certain people are more at-risk for Salmonella and can have complications if not treated. These include the elderly and infants.
There are many individuals that have Salmonella at any given time. It is said that for every one case that is known, there are 30 that are not.
If I could give one piece of advice to you, it would be to take the time to see if you have any red onions in your home. Then, if you do, get rid of them and wash every surface you can.
How The Lange Law Firm Can Help
Our mission is to help families who have been harmed by contaminated food or water.  When corporations cause Salmonella food poisoning outbreaks, we use the law to hold them accountable.  The Lange Law Firm is the only law firm in the nation solely focused on helping families in food poisoning lawsuits and contaminated water lawsuits.
As a US law firm, The Lange Law Firm is well positioned to pursue those responsible in the United States for growing, producing, and selling Salmonella contaminated red onions.
If you got Salmonella food poisoning in the Montana Red Onions Salmonella Outbreak and are interested in making a legal claim for compensation, we can help.  Our Salmonella lawyer can help you pursue compensation for your Salmonella food poisoning.  Call us for a free no obligation legal consultation at (833) 330-3663 or send us an e-mail here.
By: Dwight Spencer