Mountain State Fair Legionnaires Outbreak
Posted in Legionella,Legionnaire's disease,Our Blog,Outbreaks & Recalls on September 27, 2019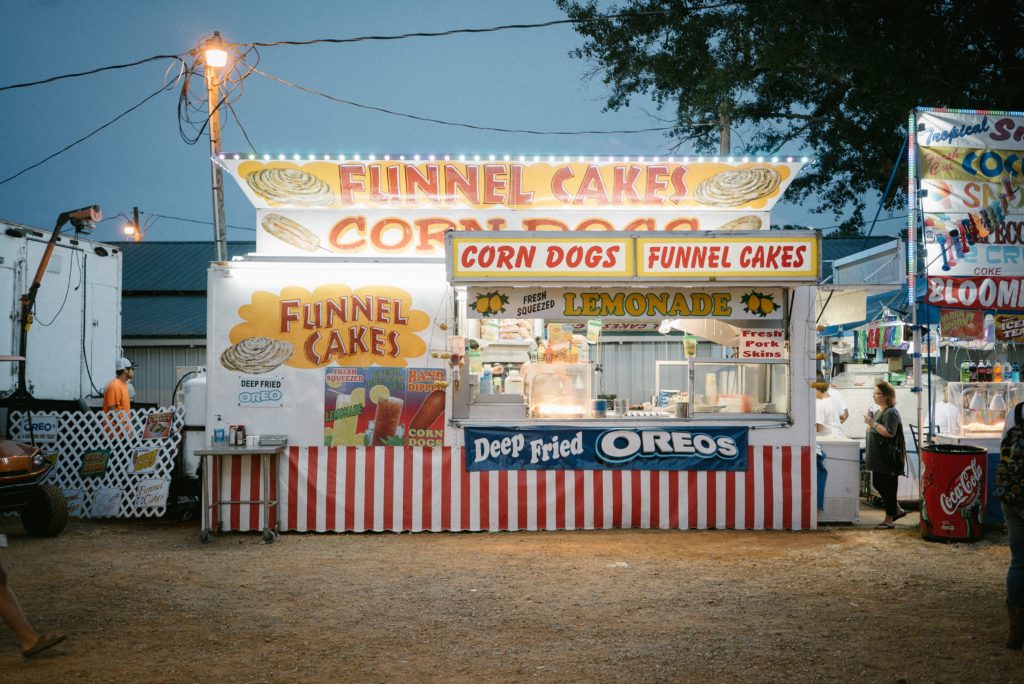 It's not just Ecoli you should be worried about when you go to the state fair, but Legionnaires' disease now, too! Just this week, the North Carolina Department of Health and Human Services announced its involvement in the Mountain State Fair Legionnaires Outbreak. As of now, 32 people have confirmed illnesses linked to the fair. One person has also died.
Number of Confirmed Cases*
Buncombe
15
Haywood
2
Henderson
6
Transylvania
2
TOTAL
25
What We Know
According to the health agency's website,
"On September 23, 2019, the NC Division of Public Health was notified about an increase in the number of Legionnaire's disease cases in Buncombe and Henderson counties. The source of the outbreak is under investigation. Many of the cases reported attending the NC Mountain State Fair, held September 6-15, 2019 in Fletcher, NC. As a precaution, anyone who attended the NC Mountain State Fair and is experiencing cough, fever or shortness of breath, is advised to call their healthcare provider right away and talk to them about Legionnaire's disease. See the provider memo. Case finding is ongoing, and additional cases have been reported."
The investigation is ongoing at this time.
| Case Characteristics | |
| --- | --- |
| Male | 15 (60%) |
| Median age in years (range) | 67 (37-90) |
| Hospitalizations | 22 |
| Deaths | 1 |
"We don't yet know whether people might have been exposed to Legionellabacteria at the NC Mountain State Fair," said Dr. Zack Moore, state epidemiologist. "As a precaution, we are recommending that anyone who went to the fair and has symptoms of pneumonia, like cough, fever or shortness of breath, see a doctor right away and talk with them about Legionnaires' disease."
Could It Be the Water?
As we previously mentioned, Legionnaires' disease is typically transmitted through contaminated water vapor. "Features, exhibits, and rides that incorporated some type of water exposure that created droplets which came in contact with visitors will be our focus," Steven Smith, Henderson County's director of health, wrote in an email to the Henderson County Board of Health. "Limiting any future exposures for individuals is an important objective right now."
How Do You Get Legionnaires Disease?
Every year 10,000-18,000 people contract Legionnaires disease. How do they get it? By breathing in water vapor contaminated with Legionella bacteria. The organism is aerosolized in water and people inhale the droplets containing Legionella. However, new evidence suggests that another way of contracting Legionella is more common. "Aspiration" is the most common way that bacteria enter into the lungs to cause pneumonia. Aspiration means choking such that secretions in the mouth get past the choking reflexes and instead of going into the esophagus and stomach, mistakenly, enter the lung. The protective mechanisms to prevent aspiration is defective in patients who smoke or have lung disease. Aspiration now appears to be the most common mode of transmission.
Know The Warning Signs
The warning signs begin two to 10 days after being exposed to the bacteria, but can take up to two weeks to show up. They include:
Cough
Shortness of breath
Fever
Muscle aches
Headaches
Who is most at risk?
Most healthy people exposed to the germs don't get sick. The more vulnerable population includes:
People 50 years or older
Current or former smokers
People with a chronic lung disease, like chronic obstructive pulmonary disease or emphysema
People with weak immune systems
People with cancer
People with underlying illnesses such as diabetes, kidney failure or liver failure
Seek Medical Attention
"As a precaution, anyone who attended the NC Mountain State Fair and is experiencing cough, fever or shortness of breath, is advised to call their health care provider right away and talk to them about Legionnaire's disease," a press release from DHHS said.
According to the CDC, "Several laboratory tests can be used to find Legionella bacteria in the body. The most commonly used test is the urinary antigen test, which detects the bacteria in a urine sample. If the patient has pneumonia and the urine antigen test is positive, then the patient is considered to have Legionnaires' disease. The disease can also be diagnosed by culture, when the bacteria are grown in the lab from sputum or other respiratory (lung) secretions. Finally, blood specimens that are drawn shortly after illness begins and again several weeks following recovery can also be used to make a diagnosis…Antibiotics are used to treat Legionnaires' disease. Patients with pneumonia might also require hospitalization, oxygen, and other medical care."
Can A Legionnaires' Disease Lawyer Help?
Yes.  When a Legionnaires' disease outbreak resulted from a building owner's negligence, a Legionnaires' disease lawyer can help to prove that:
the building owner failed to follow important safety rules
the safety rules exist to prevent legionella bacteria from growing and spreading through the air, where they can get people sick
had the building owner followed the important safety rules, no one would have gotten sick with Legionnaires' disease
The Lange Law Firm 
Our mission is to help families who have been harmed by contaminated food or water.  When corporations cause food poisoning outbreaks or Legionnaires disease outbreaks, we use the law to hold them accountable.  The Lange Law Firm is the only law firm in the nation solely focused on representing families in food poisoning lawsuits and Legionnaires disease lawsuits.
If you were infected with Legionnaires disease in the Mountain State Fair Legionnaires Outbreak and are interested in making a legal claim for compensation, we can help.  Call us for a free no obligation legal consultation at (833) 330-3663, or send us an e-mail here.
By: Candess Zona-Mendola, Editor (Non-Lawyer)