Mouse Meat in Your Dog and Cats Food Coming to a Store Near You
Posted in Food Safety on August 20, 2018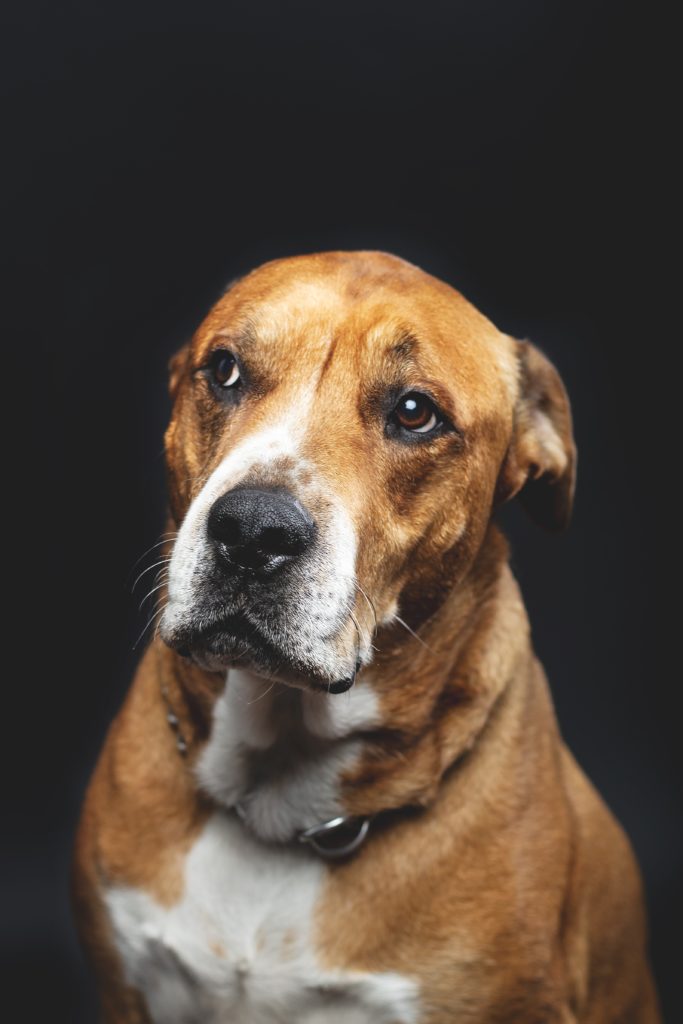 When it comes to feeding our dogs, the options readily available are fairly endless. Your puppy might learn to have a preference, usually tending towards the wetter, tastier foods, but nevertheless, there is no apparent shortage to the list of options here–and scientists are only striving to lengthen it! A pet food startup is currently pursuing lab-grown mouse meat to incorporate into our pooch's present diet!
As a long-time vegan, Ryan Bethencourt started up an organization he called Wild Earth that is dedicated to creating meat-free foods for pets.  Wild Earth describes itself as "a biotech startup developing clean high-protein pet foods that are healthier, better for the environment, and more humane than conventional products."  As a meat substitute, Wild Earth mainly uses koji, a microbe used often in Japanese culture to make miso, soy sauce, and sake. Thanks to its intelligent work and growing reputation, Wild Earth gained the attention of tech mogul, Peter Thiel, who has now publicly announced his plans to invest just under half a million dollars in the company to support its research and goals.
It may not surprise you to learn that the pet food industry is a major consumer of meat in the United States.  But many people may not realize just how much meat in the United States is destined for our pets' food bowls.  According to Wild Earth, "If we add up all the pet food bowls in the U.S., we'd discover that pets eat 30 percent of all meat in the United States, making them equivalent to the fifth largest country in the world in terms of animal protein consumption."  The American pet food industry is enormous.  "Americans will spend about $30 billion this year feeding their pet loved ones, the vast majority of that food pouring into 107 million dog and cat bowls," says Ernie Ward, DVM, Wild Earth's Chief Veterinary Officer.
Like many people, Bethencourt isn't a huge fan of feeding his foster dogs food with ingredients that he wouldn't venture to eat himself, which is largely why Wild Earth is working on creating pet food from cultured (or "lab-grown) meat. This lab-grown meat involves creating actual, real meat from animal cells, but instead of using your normal chickens and cows, Bethencourt plans to utilize mice.
While this might initially disgust many a reader, Bethencourt explained to the Business Insider that "People who don't have cats think this is crazy, but cat parents think it's super cool." Even with this considered, more than just people without pets look at Bethencourt's plans with hesitation and even distaste. Many other startups believe that marketing cultured meat as dog food can radically damage its appeal to human consumers. Who wants to eat the meat that's in their dog's dish?
Didier Toubia, co-founder and CEO of the clean meat startup, Aleph Farms, is quoted to have said, "Would this jeopardize clean meat or make people associate it with lower quality food? Possibly. People won't want to eat food that's for pets." Bethencourt, however, strongly disagrees with Toubia's and many other startups' opinions, saying that he believes the clean meat from other startups will hit the market before his mouse-meat-manufactured dog food. He believes there will be a smooth transition from eating regular meat to cultured-meats.
Bethencourt's goal is to better the food options for dogs, not harm the options for humans, and he believes that is entirely possible with his research. He says, "In the same way there's plant-based protein for humans and cultured meat for humans we want to make sure that's also the case for our pets. We will do koji; that's one of our primary protein sources, but we want to have other proteins available for our customers, too."
While Bethencourt's goals may be entirely wholesome, his research remains in its infancy stages which means consumers and scientists have plenty of time to consider the pros and cons of cultured-meats for our pets. There remain a lot of options available for feeding our dogs, several with some incredible health benefits to dogs, and determining the best, most appropriate type can be difficult. See the following list for some quick pros and cons of current food options:
Canned Food
Pros:
Highly palatable
Easy to consume for dogs with sore mouths and missing teeth
Easy to digest for any dogs recovering from an illness or limited kidney functions.
Has a long shelf-life, when closed.
Cons
Can be prone to contamination
Dogs living on a canned food diet tend to require more dental cleaning
Often causes loose stools
Once the can is opened, it must be used up quickly or kept in your refrigerator
Low-calorie count
Kibble Food
Pros
Nutrition tends to be balanced (incorporates vital proteins, carbohydrates, vitamins, minerals, and fibers)
Tends to be good for dental health.
Can be used as training bait.
Tends to be the most affordable option.
Cons
Lower-quality dry food can incorporate chemicals, by-products, or meal instead of meats.
Might include fillers that can irritate your dog's digestive tract.
Dry, itchy skin is often a result of eating dry food, because of dehydration due to the low moisture content or other allergies and reactions (adding water to your dogs food can help with this).
Recalls on dry food are not uncommon.
Raw Food
Pros
Dogs are carnivorous, and raw food is more natural for them.
Healthier skin, cleaner teeth, and improved digestion.
Smaller, firmer stools
Raw food tends to be a favorite amongst dogs, even with picky eaters.
Cons
Raw meat can contain harmful bacteria for people.
It could be nutritionally deficient.
This tends to be the most expensive option.
Cultured Meat
Pros:
Cons:
Obviously there will be no perfect food, and changing your pet's diet to suit your dog, your lifestyle, and your family's health needs is always within the realm of possibility. But considering the pros and cons to the foods you're bringing into your home–for your pet or for your family–is a good way to better protect the health of your loved ones and pets.
By: Abagail Ryan, Contributing Writer (Non-Lawyer)