Napa Legionnaires Outbreak
Posted in Legionella,Legionnaire's disease,Our Blog,Outbreaks & Recalls on August 16, 2022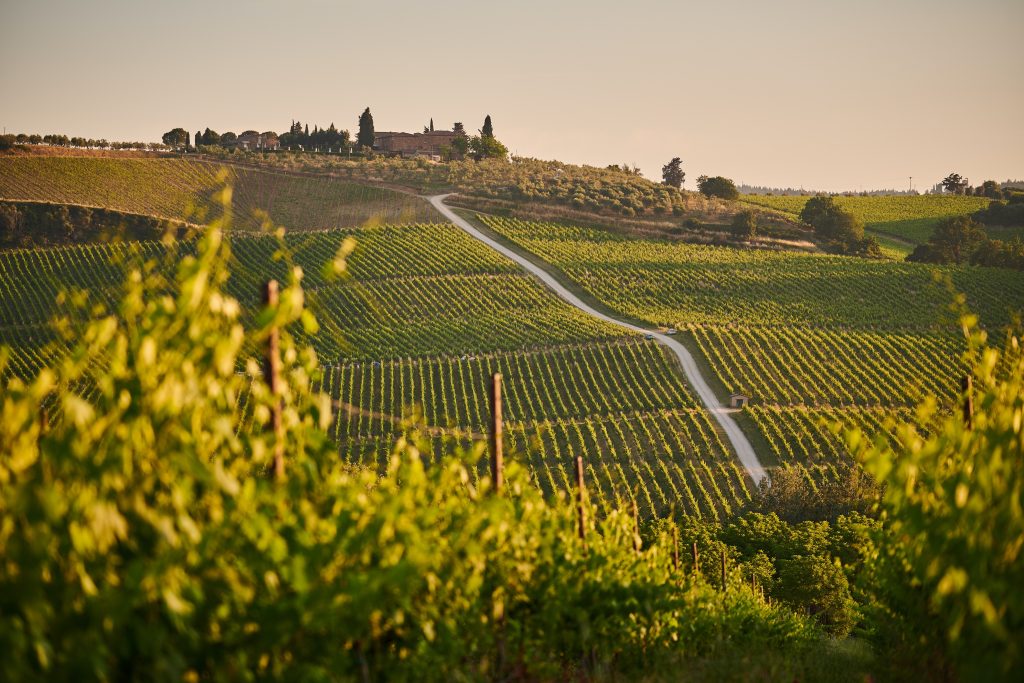 Napa County Public Health is working closely with California Department of Public Health and the Centers for Disease Control and Prevention (CDC) to investigate and remediate sources of Legionnaires' disease cases in Napa County, California. Here's what we know about this Napa Legionnaires Outbreak:
This investigation takes place in response to twelve Napa County residents that have been diagnosed and hospitalized with Legionnaires' disease since July 11, 2022.  There has been one death and three individuals still remain hospitalized.  According to Napa County Public Health, the individual who passed away had risk factors for severe disease and was over the age of 50 – a population that often experiences serious complications from infection.
What is Being Done in this Napa Legionnaires Outbreak
Legionnaires' disease is commonly contracted from human-made water sources such as cooling towers, decorative water fixtures, pools, etc.  Investigators are testing these water sources for the presence of Legionella bacteria.
Legionella Found at Embassy Suites Napa Valley
Preliminary testing has identified high levels of the harmful bacteria in a sample obtained from a cooling tower at the Embassy Suites Napa Valley, located on California Boulevard in the City of Napa.
In response, the cooling tower has been taken offline to mitigate ongoing risk to the public, but Health Officials continue to investigate additional sources that might be contaminated with the bacteria in unsafe amounts.  Oftentimes there is more than one source in a Legionnaires' disease outbreak.
"Our joint investigation team continues to work with Embassy Suites staff to remediate the source of exposure," said Dr. Karen Relucio, Napa County Health Officer.  "Finding Legionella in one water sample is an important piece of the puzzle, but we must continue to investigate other cooling towers and water sources in the outbreak area, as it is common to find more than one source."
Despite the harmful bacteria identified in the cooling tower of the hotel, none of the twelve individuals linked to the outbreak have reported having visited or staying at the Embassy Suite hotel.
Embassy Suites Issues Statement
In a statement from Embassy Suites, the hotel indicates that they are working with health officials during this ongoing investigation.
"The safety and well-being of our guests and Team Members are of paramount importance, and Embassy Suites by Hilton Napa Valley continues to make every effort to ensure all practices and standards are in line with strict safety and security regulations.
We are aware of public reports by Napa County Public Health of a Legionnaires' outbreak in the area and preliminary findings in our cooling tower. We are waiting for a full report with test results from the health department, however, remain diligent in our commitment to providing a safe, hospitable environment for all. In keeping with that commitment and upon learning of their concerns, we immediately contacted our consultant and water treatment provider to ensure we were following the guidance set forth by the health department and began remediation.
We continue to cooperate fully and work closely with health officials on their ongoing investigation."
What is Legionnaires' Disease?
Legionnaires' disease is a pneumonia illness caused by infection with Legionella bacteria.  This bacteria loves warm water and can grow in unsafe quantities in cooling towers, hot tubs, plumbing systems, cooling misters, and decorative fountains and water fixtures.  When the water becomes aerosolized, the bacteria can travel in the tiny air droplets and become inhaled.
Legionnaires' disease is not communicable from person-to-person and can be treated with antibiotics if identified early.
Risk Factors and Symptoms
Certain groups of people are at higher risk of serious infection while those with a healthy immune system often do not fall sick. Increased risk factors include aged 50 years and older, cigarette smoking, and those with chronic lung disease or compromised immune systems.
Symptoms often involve flu-like symptoms, cough, fever, and/or difficulty breathing.
Many times, illness progresses or does not resolve quickly due to the nature of the pneumonia symptoms.  If treated with the appropriate antibiotic, recovery can be expedited.  Unless expected, Legionnaires' disease often goes undiagnosed and normal course of treatment is performed for pneumonia illness.  Healthcare professionals treat the pneumonia instead of the bacteria that is causing the illness, resulting in extended recovery time and longer hospitalization.
Public Health Advisory
Napa County residents and those living or working the City of Napa are encouraged in a public health advisory.  Those with flu-like symptoms, cough, fever, or difficulty breathing are urged to contact a health care provider as soon as possible.
A Call to Owners and Managers of Water Systems
Extensive regulations are in place is states such as New York and California.  Monitoring and mitigating procedures are in place to help prevent harmful bacteria such as Legionella to grow in unsafe numbers and potentially infect those in the vicinity.
"Although Legionnaires' disease is a rare infection, this is a reminder that the bacteria that causes it are common in nature and can be found in man-made water systems," said Dr. Relucio.  "This means it's very important for owners and managers of water systems that can create aerosols to take steps to prevent Legionella from growing and spreading in water systems."
Preventing Legionnaires' Disease in the Home
While most cases of Legionnaires' disease are contracted from large buildings, there are strategies to prevent the spread of Legionella bacteria in your home.
Flushing your faucets and showerheads if they haven't been used recently helps prevent bacteria from growing in the plumbing lines.  Clean, disinfect, and maintain devices that use water such as respiratory therapy devices, showerhead and faucet aerators, humidifiers, hot tubs, and water heaters.
What Should I Do If I Think I am Linked to the Outbreak
If you live or work in the City of Napa area and have symptoms of Legionnaires' disease, contact your health care provider.  Indicate your concern for Legionella infection to ensure the appropriate tests are performed.
Create a list of the places that you have been in the last few weeks.  This will help the traceback investigation process to potentially link your activities with others who have also fallen ill with the same strain of Legionella.
Is There Compensation for Legionnaires' Disease?
Yes.  If the owner of a building was negligent in failing to properly reduce or prevent the spread of legionella bacteria and this causes a Legionnaires' disease outbreak, then victims of Legionnaires' disease can pursue a lawsuit against the negligent parties to obtain compensation.
Can A Legionnaires' Disease Lawyer Help?
When a Legionnaires' disease outbreak resulted from a building owner's negligence, a Legionnaires' disease attorney can help to prove that:
the building owner failed to follow important safety rules
the safety rules exist to prevent legionella bacteria from growing and spreading through the air, where they can get people sick
had the building owner followed the important safety rules, no one would have gotten sick with Legionnaires' disease
The Lange Law Firm 
Our mission is to help families who have been harmed by contaminated food or water.  When corporations cause food poisoning outbreaks or Legionnaires disease outbreaks, we use the law to hold them accountable.  The Lange Law Firm is the only law firm in the nation solely focused on representing families in food poisoning lawsuits and Legionnaires disease lawsuits.
If you were infected with Legionnaires disease in the Napa Legionnaires Outbreak and are interested in making a legal claim for compensation, we can help.  Call us for a free no obligation legal consultation at 833.330.3663, or send us an e-mail here.