National Pie Day
Posted in Food Safety,Our Blog on January 23, 2019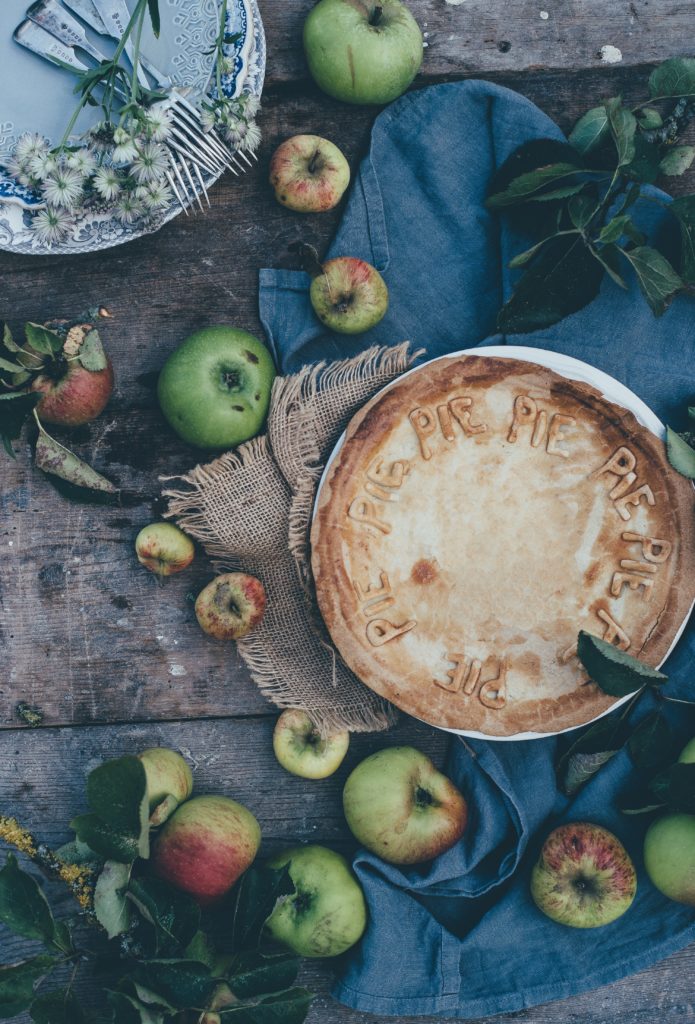 January 23, 2019 marks the annual celebration of National Pie Day. Its origin dates back to January 23, 1975 when a die-hard pie lover of pies named Charlie Papazian decided that his birthday of the same date would always be commemorated as National Pie Day. However, it's also said that National Pie Day was created by the American Pie Counsel in 1986 to commemorate Crisco oil's 75th anniversary.
My culinary skills are woefully lacking: I have many friends who can whip up a scrumptious pie, whereas my attempts more often resemble weird alien spaceships. However, our editor, Candess, has a fabulous recipe for apple pie that readers may want to try. You can find the recipe at the end of this article.
The Origin of the Beloved Pie
The ancient Greeks were believed to have created the first pastry shell with flour and water, and fill them with honey, fruits, or meats. The Romans added their own twist by filling the shells with nuts, fish, and even mussels. During the Middle Ages, pies were covered in a great deal of dough to keep the food from dehydrating. The crusts were practical rather than tasty. Beef, lamb, wild duck, and pigeons made their way into medieval pies. Finally, the pie method made its way to the pilgrims during the 17th century, and the number and types of pies increased. Today, Americans enjoy a plethora of pies, with the most popular being apple, pumpkin, chocolate cream, cherry, pecan, lemon meringue, blueberry, Key Lime, peach, and sweet potato, in that order.
Where did all These National Food Holidays Come From?
There is virtually a day reserved to a particular food for every single day of the year. Sometimes there are multiple "holidays" assigned to a one day.  Foods that have a holiday assigned to them usually begin with online calendars such as www.nationaldaycalendar.com and www.daysoftheyear.com. The website www.foodimentary.com boasts 450 food holidays and has more than 850,000 Twitter followers. In order to promote interest in their products, a good number of national food holidays are concocted by food companies or food chains such as Jack-in-the-Box, who created National Drive-Thru Day.
The US government sanctions and recognizes only ten days as national holidays. These other "national days" such as national food holidays are created sometimes by a presidential proclamation. Former president Ronald Reagan declared July 9, 1984 as National Ice Cream Day. However, such proclamations are meant to be a once-and-done type of deal.
According to Marlo Anderson, founder of the National Day Calendar, "Only a small fraction of celebrated days have any whiff of government officiality. Others may have been proclaimed at one time on a state, city, or county level, and spread outward. Some are rooted in local traditions or history, such as National Doughnut Day."
For a Price You Can Submit Your Own Food Holiday
Anderson created National Day Calendar in 2013 when he couldn't find enough information about National Popcorn Day. He then began to piece together information on other days from information he gleaned from the internet, including social media sources.
Thousands of people each year submit their ideas for national days, but before it becomes a "holiday" on the calendar, the submission is reviewed by a four-person team at National Day Calendar. The idea is scrutinized as to whether the day has any national relevance and its chance of being widely celebrated. The process is competitive and ensures that people just can't simply pay to create a new holiday. National Calendar Day charges between $2,300 and $4,000 to add a new day.
So go ahead and celebrate National Pie Day by baking a pie, buying your favorite pie, having a pie-eating contest, or just smash a cream pie into someone's face! On second thought, don't do that last one. I'll have a slice….
Candess' Grandma's Apple Pie
This recipe is super simple and was handed down from one Swedish grandma to another in the family. We hope you and yours enjoy it as well!
Ingredients
1 tablespoon butter (salted)
1/2 cup white sugar
1/2 cup light brown sugar packed
2 tablespoons all-purpose flour (or if you are feeling like a change, pancake mix)
3 teaspoons ground cinnamon (plus 1 teaspoon for the topping)
1/2 teaspoon ground ginger
1/2 teaspoon ground nutmeg
1 teaspoon vanilla extract
5-6 large Granny Smith apples, peeled and thinly sliced
1 tablespoon lemon juice
(2) 9-inch store-bought pie crusts or homemade (see notes) (OR you can use a Graham cracker crust)
For Crumble Topping:
2 tablespoons butter chopped into small pieces
1/8 cup white sugar
1/8 cup light brown sugar packed
1/2 cup of flour (or pancake mix)
1 teaspoon ground cinnamon
How-To!
Preheat oven to 375 degrees F. In a large pot, mix apples, butter, lemon juice, white sugar, brown sugar, flour, cinnamon, ginger, vanilla extract, and nutmeg. Heat and stir until sugar has dissipated. Once sugar is melted, set aside.
Toss all ingredients for crumble topping into a bowl (or a large zipper bag). Knead ingredients together until they are crumble-y.
Lay one pie crust in bottom of 9-inch pie pan, trimming the pastry even with the edge of the pan. Spoon in the apple mixture into the pie.
Sprinkle Crumble Topping over apples.
Bake for 25-40 minutes on the middle rack (depending on oven). Remove foil and bake until Crumble Topping is golden brown and pie filling is bubbling. Cool on wire rack.
For those who want to do that whole kit-n-caboodle:
To make the pie crust from scratch:
Sift 2 cups of all-purpose flour and 1 teaspoon of salt together in a large mixing bowl. Cut in 2/3 cup of shortening until the mixture resembles small peas. Add 1 tablespoon of water at a time, sprinkling over the mixture and tossing with a fork. Push to the side of the bowl and repeat until the mixture is moist, about 5 to 7 tablespoons.
Split the dough into two equal sized portions and roll into balls. On a lightly flattened surface, press each ball until flattened, and roll out from the center to the edge into a 1/8′ think circle. Don't forget to flour your rolling pin and workspace!
Proceed with step 3 above.
Let them eat pie! Happy Pie Day!
By: Kerry Bazany, Contributing Writer (Non-Lawyer)