Nebraska Cyclospora Outbreak
Posted in Cyclospora,Cyclospora,Our Blog,Outbreaks & Recalls on June 29, 2020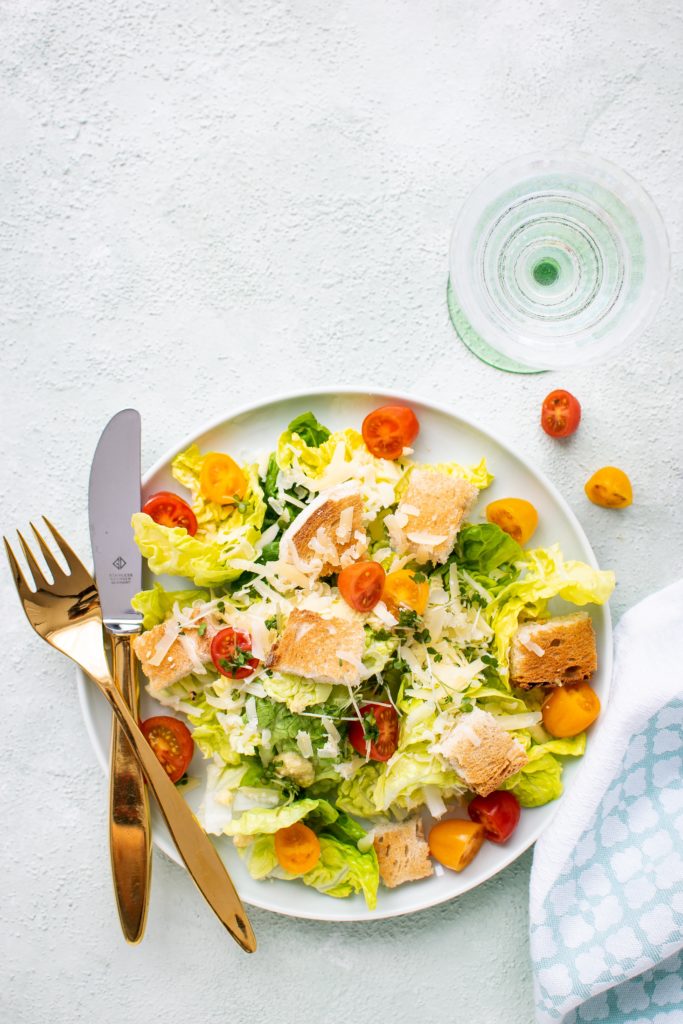 At least 20 Nebraskans have fallen ill in an outbreak of cyclosporiasis that's swept across several midwestern states. Here's what we know about this Nebraska Cyclospora Outbreak:
The Nebraska Cyclospora Outbreak
The gastrointestinal illness, caused by the parasite cyclospora, has been linked to bagged salads sold at Walmart, Hy-Vee, and Aldi stores. So far, more than 200 people across 8 states have been affected. 23 have been admitted to the hospital.
Recalls
A number of bagged salads have been implicated in the outbreak. Walmart has recalled their Marketside brand Classic Iceberg Salad, sold at stores in Nebraska and in other affected states. The recall covers both the 12 and 24 ounce sizes of the salad, covering products with use-by dates ranging from the 19th of May to the 4th of July.
Hy-Vee stores also carried bagged salads that have been recalled. They were sold under a number of different names and sizes. The recall that's been issued covers the following products for all use-by dates: the Southwest Chopped Salad Kit in a 13.4-ounce bag, Shredded Iceberg Lettuce in an 8-ounce bag, the Veggie Deluxe Salad in 12-ounce bags, the Greener Supreme Blend in 12-ounce bags, the American Blend Salad in 12-ounce bags, the Italian Blend Salad in 10-ounce bag, the Coleslaw Mix in 16-ounce bags, the Romaine Garden Salad in 13.7-ounce bags, the Asian Chopped Salad Kit in 13.7-ounce bags, the Sunflower Chopped Salad Kit in 13.2-ounce bags, the Chipotle Cheddar Chopped Salad Kit, 11.4-ounce bags, the Garden Salad in 12-ounce bags, and the Avocado Ranch Chopped Salad Kit in 12.8-ounce bags.
Also affected were a few products that aren't for sale in Nebraska. They include the Little Salad Bar Garden Salad, sold at ALDI stores in other parts of the Midwest, and the Jewel-Osco Signature Farm Brands Garden Salad, sold at Jewel-Osco stores in Illinois, Indiana, and Iowa with use-by dates of the 16th of May through the 4th of July.
Nebraska DOH Speaks Out
Speaking to News Channel Nebraska, state epidemiologist Tom Safranek with the Nebraska Department of Health and Human Services urged consumers to exercise prudence and check bagged salads in their homes against the product descriptions and UPC codes of recalled products. "It's important for consumers to check their homes for any of these recalled salads. Throw away remaining salad, even if some of it has been eaten and no one has gotten sick," he told the outlet.
It's not just Nebraska that's been affected by the outbreak. Cases have been detected in Illinois, Iowa, Kansas, Missouri, Minnesota, and Wisconsin and North Dakota as well. Recalled salads were also sold in Arkansas, Indiana, Michigan, and South Dakota, although as of the time of this writing those states have not announced that they've detected cases of cyclosporiasis associated with the outbreak.
The CDC's data for the national outbreak provides some details as to who has been affected thus far. The 206 people who have fallen ill cover a range of ages: the youngest person affected is 16 years old and the oldest 92. The median age is 60. Slightly more women have fallen ill than men; the former category make up 57% of reported cases thus far. 23 ill people overall have been hospitalized.
Although the source of the outbreak hasn't yet been determined, there are some details on the FDA's website that give a sense of how the agency is carrying out their investigation. Some language on their website indicates that they're working with Fresh Express, the manufacturer of some of the recalled salads, to determine whether there's any evidence of cyclospora at their manufacturing and packing facilities.
The FDA is also trying to determine whether other products are affected. That means looking into other businesses using the carrots, red cabbage and iceberg lettuce found in Fresh Express products to see whether their foods are also affected. No news on that front yet, although we will provide an update for you here if more information becomes available.
Cyclospora is a scrappy little parasite that causes food poisoning-like symptoms. Those sickened by the bug can expect a laundry list of gastrointestinal distress: bloating, stomach cramps, flatulence, nausea, and watery diarrhea are all common. They may feel faint. In serious cases, the illness can progress to vomiting or a moderate fever.
Usually, cyclosporiasis clears up on its own after causing moderate illness. There are some antibiotics that can be used as treatment in more serious cases. The illness caused by cyclospora can last for up to a month or more, although certain symptoms, like fatigue, have been known to persist after the rest of the illness has subsided.
One of the more pernicious aspects of cyclospora is the toughness exhibited by the parasite. Part of the life cycle of cyclospora involves the oocyst stage, in which the bug takes on a hardened spore-like form.
Cyclospora oocysts are much hardier than other foodborne pathogens. They often remain on foods after those foods have been washed; in other words, you can't run a salad under purified water and hope to dislodge them. They're also hardened against disinfection with chemical agents like iodine or chlorine — chemicals which easily kill off bacteria like E. coli or salmonella and which are commonly used to disinfect other kinds of vegetables.
All of this is to say that you can't easily wash away or disinfect cyclospora from salads. The oocysts can be destroyed through boiling, but salads typically involve fresh ingredients that haven't been put through a kill step where they're exposed to high heat. In short: throw out any salad you might have that fits the description of the recalled products above. Don't try to disinfect the salads yourself. And watch this space for more updates about this or other foodborne illness outbreaks.
The Lange Law Firm 
Our mission is to help families who have been harmed by contaminated food or water.  When corporations cause Cyclospora food poisoning outbreaks or Legionnaires' disease outbreaks, we use the law to hold them accountable.  The Lange Law Firm, PLLC is the only law firm in the nation solely focused on representing families in food poisoning lawsuits and Legionnaires disease lawsuits.
If you or your child was infected with Cyclospora or any other parasite and are interested in making a legal claim for compensation, we have a Cyclospora lawyer ready to help you.  Call us for a free no obligation legal consultation at (833) 330-3663 or send us an e-mail here.
By: Candess Zona-Mendola, Editor
By: Sean McNulty