New Strain of E. coli Discovered
Posted in E. coli,Our Blog on August 24, 2023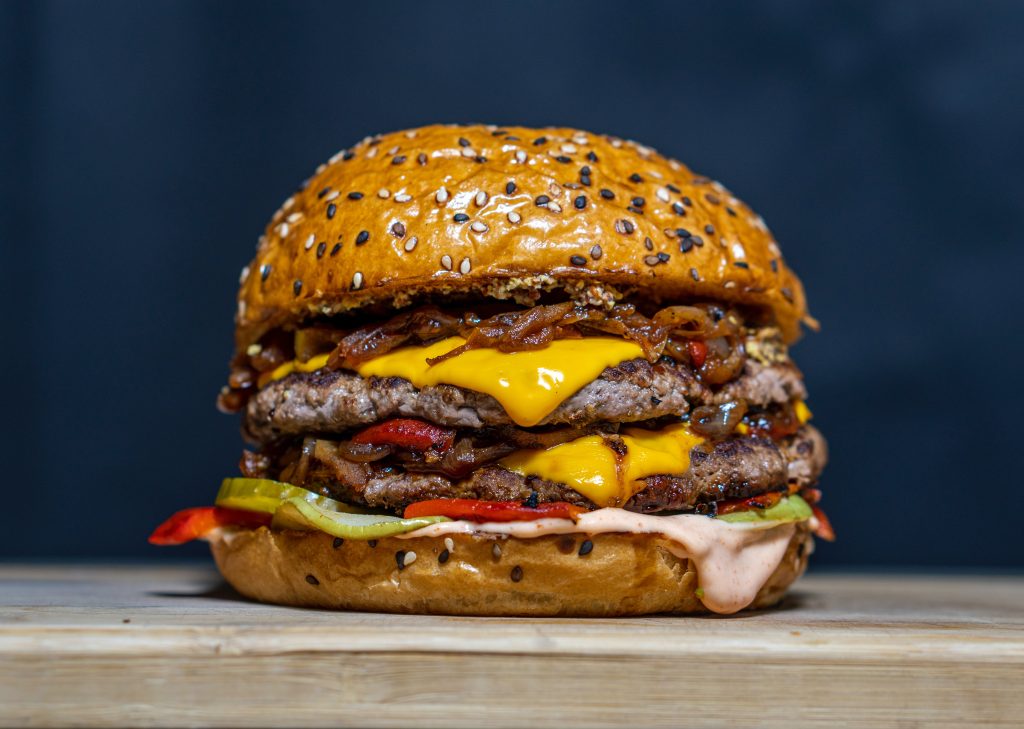 You may have noticed quite a few reports of foodborne illness linked to the Escherichia coli (E. coli) bacteria over the past few years. Recent information indicates that a new strain of E. coli could be responsible for those illnesses.
The Center for Disease Control and Prevention (CDC) says that this new strain, called REPEXH02 appears to have emerged in late 2015. This bacteria is responsible for dozens of hospitalization and complications such as hemolytic uremic syndrome (a type of kidney failure). REPEXH02 has been linked to romaine lettuce and other leafy greens in recent years.
Historically, cattle have been the most consistent source of E. coli illness. A shift has occurred, and now other foods appear to be vulnerable to E. coli contamination. This shift has elevated the CDC classification of this strain to "reoccurring, emerging, and persistent."
Technology Has Helped Make Links
Technology has evolved over the years. This new technology allows for more data gathering. Links can be made between sick patient samples and food sources down to the genetic level.
In the past, an E. coli outbreak was an E. coli outbreak. Culture tests allowed for identification on the bacterial level. Genetic testing, such as whole genome sequencing, allows for a much more specific analysis.
"We typically think of foodborne illness as either part of an outbreak or not," said Jessica Chen, lead author of the study, Reoccurring Escherichia coli O157:H7 Strain Linked to Leafy Greens – Associated Outbreaks, 2016 – 2019.
"In 2019 we switched to using whole genome sequencing to look at the DNA of a strain and track the bacteria which cause foodborne illness. With this tool we can see if multiple outbreaks are caused by the same strain, and link related illnesses over months and years." – Jessica Chen of the CDC
While certain types of E. coli bacteria live in the intestines of healthy people and animals, some strains of E. coli can cause diarrheal illness. Others can cause serious illness. One particular strain, E. coli O157:H7 is known to cause quite a few foodborne illnesses each year.
The CDC estimates that the E. coli O157:H7 is responsible for around 63,000 foodborne illnesses each year. An average of 20 people each year die from the infection. REPEXH02 is a "sub-strain" of this bacterial strain.
Chen reports that the newly identified REPEXH02 strain is associated with a toxin that causes more severe disease in those infected.
E. coli Cases on the Rise
If it seems like there are more and more E. coli outbreaks in the news, it is because there are. According to CDC data, this is absolutely true!
A new study indicated that 58% of recent E. coli illnesses have been linked to vegetable row crops, with leafy greens topping the list.
Several 2018 multistate outbreaks contributed to that number.
A chunk of that statistic was from a 2019 multistate outbreak that sickened 167 people, resulting in 85 hospitalizations across 27 states. The culprit – romaine lettuce from California's Salinas Valley.
Another large multistate outbreak occurred in late 2020, resulting in 40 cases, resulting in 20 hospitalizations and 4 severe illnesses of hemolytic uremic syndrome across 19 states.
Once source indicates that farmlands expanding closer to cattle feedlots could be a contributing factor. Potentially contaminated manure could be flushing downstream into irrigation systems for these farms. Leafy greens are more susceptible to spreading bacterial illness, such as E. coli, because there is often no "kill step" between preparing and eating it. Lettuce, for example, is generally not cooked to a temperature hot enough to kill the bacteria.
Limitations in Testing Regulations
While the feedlots are suspected as the source of vegetable row crop contamination, the current regulatory systems have limitations on proactive approaches to determining the sources of the outbreaks, let alone prevention activities.
According to Consumer Reports Director of Food Policy Brian Ronholm, federal agencies' hands are tied. In most cases they are taking "educated guesses" in the investigation processes until enough evidence is available for inspections.
"[Federal agencies in charge of food safety] aren't allowed to go onto these feedlots and do any kind of testing to help them get a sense for the source of these outbreaks. They can only take educated guesses, which limits their ability to find the source and to recall products." – Brian Ronholm, Director of Food Policy, Consumer Reports
Additionally, water testing is not standard practice and only performed on a voluntary basis.
Fall Harvested Leafy Greens Pose Greater Risk
Data proves that leafy greens produced later in the harvest season (fall on the California Central Coast and late winter in Southern California and Arizona) are more prone to E. coli contamination. A United States Department of Agriculture (USDA) study showed proof that E. coli outbreaks in romaine lettuce are more common at the end of the growing season.
The study suggests that the pathogen can survive better on fall-harvested lettuce than on the same varieties harvested in late spring.
"Our results strongly indicate that fall-harvested romaine and the microbe communities it harbors have intrinsic characteristics that make them a better place for E. coli to survive in fresh-cut product." –Maria Brandl, USDA Microbiologist
In fact, the pathogen survived on average 5.6 times better in cold-stored fall-harvested romaine.
It is unknown whether these hardier fall-harvested pathogens are in fact the new REPEXH02 strain. Additional studies are needed to better understand these illnesses and how they relate to industry.
E. coli Infection Symptoms
The most common form of E. coli infection involves the Shiga toxin-producing E. coli (STEC) bacteria. REPEXH02 is a type of STEC bacteria. In fact, studies have shown that REPEXH02 has a toxin type that appears to be associated with more severe disease symptoms.
STEC infection symptoms can vary from person to person and specific laboratory tests are needed to properly diagnose the illness.
People usually become sick anywhere from 1 to 10 days after consuming contaminated food, with 3 to 5 days being most common.
Common symptoms include:
Severe stomach cramps
Diarrhea (often bloody)
Vomiting
Other symptoms may include:
Fever (less than 101 °F)
Hemolytic Uremic Syndrome (HUS)
While some infections can be mild and people may recover within 5 to 7 days, others are more severe or even life-threatening.
Hemolytic Uremic Syndrome
About 5 to 10% of those diagnosed with STEC infection go on to develop a potentially life-threatening complication called hemolytic uremic syndrome. This is a type of kidney failure associated with how the toxin affects clotting factors in the blood and destroys red blood cells that can clog blood flow to the kidneys.
HUS symptoms often begin just as diarrheal symptoms begin to resolve – about 7 days after initial symptoms begin.
Common HUS symptoms include:
Decreased urination
Feeling very tired
Paleness in cheeks and inside lower eyelids.
Most people with HUS will recover fully within a few weeks but will require hospitalization. However, some people with more severe illness may suffer permanent damage or die from the infection.
Contact Your Healthcare Provider
While most people can recover from E. coli infection without medical intervention, some people may need assistance.
Contact Your Healthcare Provider if:
You have diarrhea lasting more than 3 days
You have diarrhea accompanied by fever higher than 102 °F
You have bloody diarrhea
You have so much vomiting that you cannot keep liquids down and pass very little urine
Have You Been Involved in an E. coli Outbreak?
Becoming sick as a result of a food poisoning event can be very stressful. Medical bills, lost wages, and so many other burdens add up. An experienced food poisoning lawyer like The Lange Law Firm, PLLC can help you with this process. Call (833) 330-3663 or click here to email for a free consultation.
By: Heather Van Tassell