Lange Law Firm Hired in New York Cyclospora Outbreak
Posted in Cyclospora,Cyclospora,Our Blog,Outbreaks & Recalls on July 12, 2019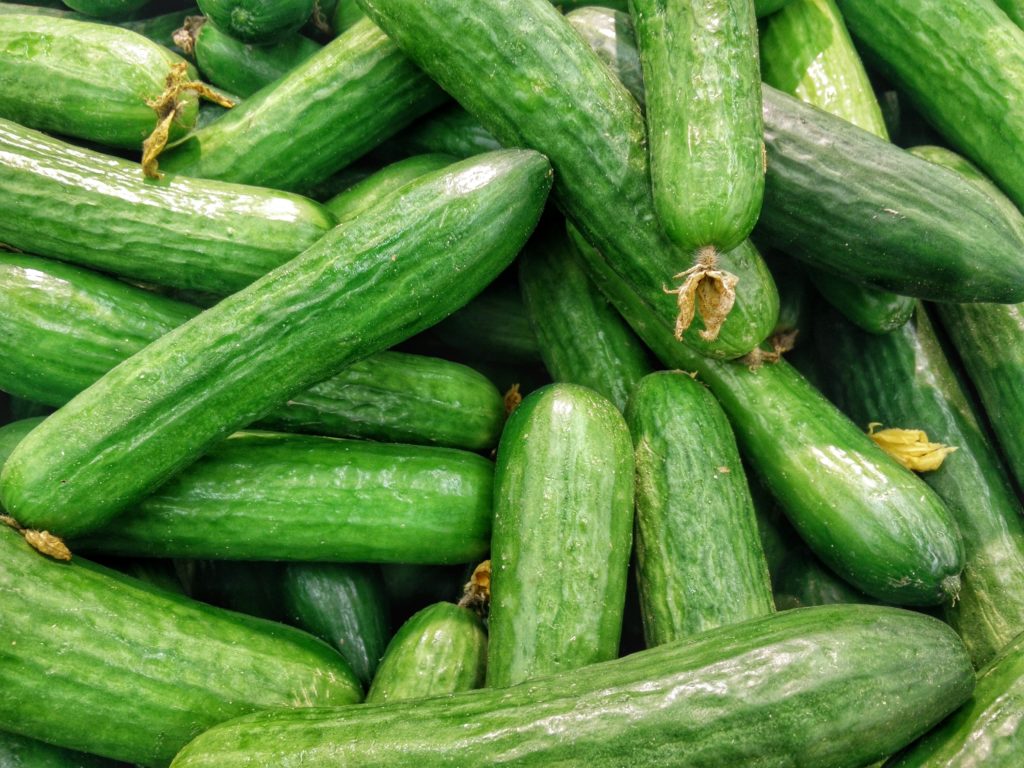 The Lange Law Firm has been hired by several people in the New York Cyclospora Outbreak to investigate their legal claims.
The New York State Department of Health announced that it is working in collaboration with the Albany County Department of Health, Montgomery County Public Health, Saratoga County Public Health and Schenectady County Public Health Services, on investigating reports of multiple cases of Cyclosporiasis. It looks like there's a new outbreak out there.
Potential Outbreak. Real Cases.
According to the New York Department of Health's press release:
"To date, there are 11 laboratory-confirmed cases of Cyclosporiasis associated with this current investigation with illnesses starting in mid-June. Interviews with all the cases are ongoing to determine if there are commonalities in where they dined and what food they may have consumed. Several of the cases interviewed report they dined at the following establishments:
The Italian American Community Center in Albany
A buffet during a private graduation event at Union College in Schenectady
Prime Life Restaurant at Beltrone Senior Living Community Center in Colonie"
Additional dining establishments may be identified as the investigation continues.
Maybe Another Outbreak?
The news media reported that, "unrelated to the Capital Region outbreak, state health officials say they are closely monitoring an increase in cyclosporiasis cases statewide and nationally."
What is Cyclospora?
Cyclospora is a tiny one celled, microscopic parasite that causes the intestinal infection known as Cyclospriasis.  Like most intestinal parasites, Cyclospora is spread by fecal contamination.  Only a small amount of contaminated fecal matter ingested can cause illness.
How Do I Know If I Have Been Infected With Cyclospora?
Symptoms of Cyclosporiasis, the illness associated with infection with the Cyclospora parasite usually begin anywhere from 2 days to 2 weeks from ingestion of the Cyclospora oocysts in contaminated food or water.  Extreme and recurring watery diarrhea may last between weeks to months and often recur over and over again with periods of normal bowel movements between.  You may experience loss of appetite, fatigue, weight loss, stomach cramps and pain, bloating, increased gas, bloating, nausea, vomiting, body aches, flu-like symptoms and/or a low-grade fever.  Some people, however, present no symptoms and recover without any medical treatment.
This parasite requires a significant amount of time for the organisms to build up numbers in passed stool, it is unlikely for Cyclospora to be passed directly from person to person; however, if the stool contaminates a water or food source, over time it can become infectious and start the cycle all over again.
Where Does it Come From?
In some places throughout the world, Cyclosporiasis is more prevalent because the parasite is endemic to the area, meaning it naturally lives there.  These are generally tropical or subtropical regions of the world.  People traveling to those endemic zones should take additional food and water precautions.  In the United States, Cyclopsporiasis is rarer and generally associated with a small outbreak.  People of all ages are at risk for infection if exposed, but the immune compromised are at a higher risk.
Seek Medical Attention
If you feel you may be infected with Cyclospora, seek medical attention. Why? Because you can continue to reinfect over and over because of the parasite's lifecycle.
Your health care provider will test for Cyclosporiasis with a stool specimen.  You may be asked for multiple stool samples over several days to capture the parasite.  You may also be tested for other organisms that produce similar symptoms.
If you are diagnosed with Cyclosporiasis, your health care provider will provide a combination antibiotic of trimethoprim-sulfamethoxazole, which is also known as Bactrim, Septra, or Cotrim.  At this time there is no effective alternative, so if you are allergic to sulfa drugs your health care provider may discuss with your some potential options.  You may also be treated for the symptoms an urged to rest and drink plenty of fluids.
The recommended treatment is a combination of two antibiotics, trimethoprim-sulfamethoxazole, also known as Bactrim*, Septra*, or Cotrim*. People who have diarrhea should also rest and drink plenty of fluids.
New York DOH Recommends
The New York Department of Health had further information on their current leads and what to do for now:
"There is no indication that the illnesses are related to poor food handling or preparation at these establishments, and each of the establishments is fully cooperating with the investigation.Additional establishments may be identified as this investigation continues. Contamination of produce with Cyclospora often occurs prior to arrival at food distribution centers and restaurants. This type of contamination is not easily removed by standard produce rinsing. The Department is closely monitoring an increase in cases of Cyclosporiasis statewide and nationally, unrelated to the investigation in the Capital Region.
DOH recommends that individuals with diarrhea for three or more days and any of the above symptoms contact their healthcare provider. In addition to providing care for their symptoms, their provider may choose to order tests that can aid in the diagnosis of the cause of their illness. Also, antibiotics may need to be prescribed as a treatment for infected individuals.The Department of Health and our partners in the local health departments have issued a Healthcare Provider Alert to local healthcare providers to notify them of an increase in reports of laboratory-confirmed cases of Cyclosporiasis and to advise of appropriate methods of testing and treatment for people who may present with diarrheal illness consistent with this infection."
The Lange Law Firm 
Our mission is to help families who have been harmed by contaminated food or water.  When corporations cause Cyclospora food poisoning outbreaks or Legionnaires' disease outbreaks, we use the law to hold them accountable.  The Lange Law Firm, PLLC is the only law firm in the nation solely focused on representing families in food poisoning lawsuits and Legionnaires disease lawsuits.
If you or your child was infected with Cyclospora or any other parasite after eating at Cooper's Hawk Winery and are interested in making a legal claim for compensation, we have a Cyclospora lawyer ready to help you.  Call us for a free no obligation legal consultation at (833) 330-3663 or send us an e-mail here.
By: Candess Zona-Mendola, Editor (Non-Lawyer)