New York Legionnaires Outbreaks
Posted in Legionnaire's disease,Outbreaks & Recalls on October 10, 2018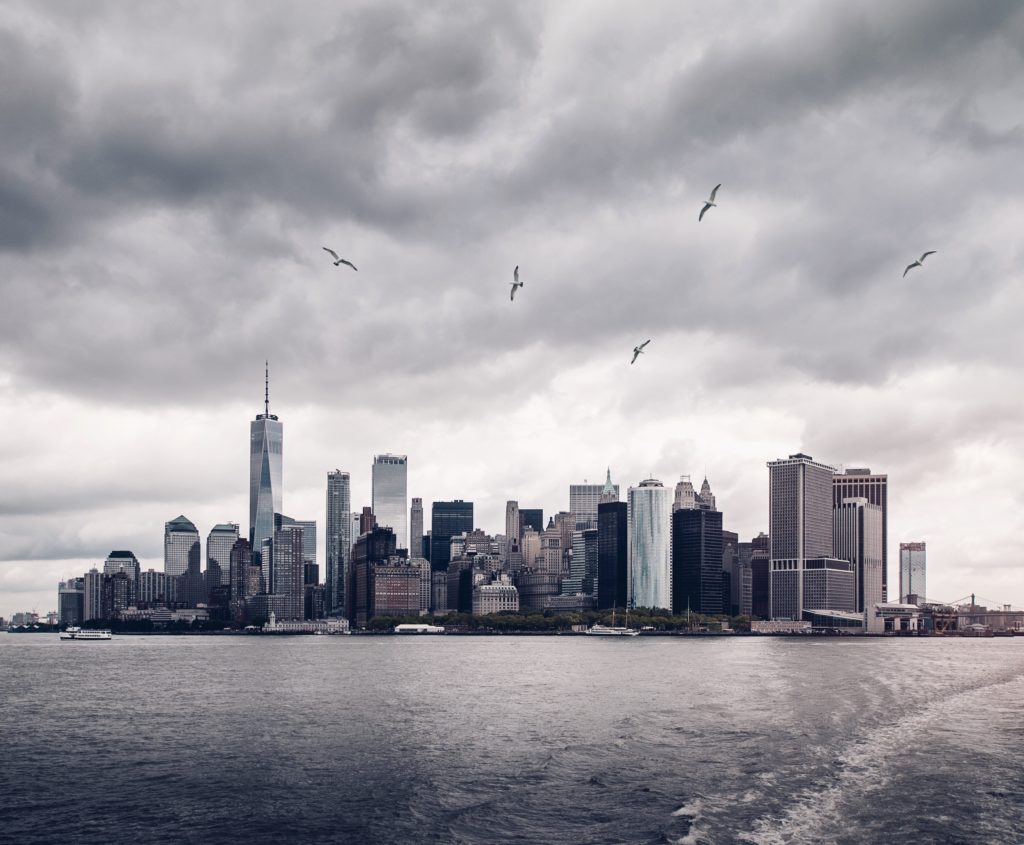 The New York City Department of Health and Mental Hygiene confirmed another eight cases of Legionnaires' disease from people living in the Lower Washington Heights district in Manhattan on Friday, October 5, 2018. Three people in the Bronx also have confirmed cases of Legionnaires disease. New York Legionnaires Outbreaks appear to be on the rise.
Washington Heights' Second Outbreak
Authorities stated all eight people were hospitalized after coming down with Legionnaires' disease symptoms within five days of each other. Seven people remain in the hospital and one person has been released.
Despite varying reports from numerous sources, the NYC health department stated in their press release on Friday, this is the second cluster of Legionnaires' diseases in the Washington Heights area in recent months. Another similar Legionnaires' cluster outbreak of the disease occurred earlier this year in July.
The NYC health department issued its first news release on July 11, 2018 which stated eight people had been hospitalized with the disease. In both, the July and October news releases, the NYC health department stated all individuals affected were between the ages of 40 to 80 years old and most were in their 50s.
Washington Heights is located in the northern portion of the New York City borough of Manhattan. The 2010 US Census data estimates over 150,000 citizens live in the area which borders – Harlem to the south, Inwood to the north, the Hudson River to the west, and the Harlem River to the east.
In August, a NYC health department news release reported one person had died as a result of Legionnaires' disease.
The Health Department stated in the same August news release, the investigation of the Lower Washington Heights Legionnaires' disease cluster was over. And at that time, no new cases had been reported in a previous three-week period.
The probable source of the Washington Heights cluster had been ascertained after a thorough epidemiologic investigation. Samples of area cooling towers and molecular examinations of Legionella bacteria from affected humans were matched.
The New York City health department's public health laboratory epidemiologists paired the Legionella bacteria type found in the cooling tower at the Sugar Hill Project building with six affected patients from the Lower Washington Heights cluster.
The Sugar Hill Project building owners cooperated fully with the health department investigation. The building's cooling tower was cleaned and sanitized on July 13 and the staff continues to work with health department investigators on long-term maintenance to meet the New York City's cooling tower regulations.
The health department's August report also reported 27 cases were associated with the Lower Washington Heights Legionnaires' disease cluster. Twenty-five people were hospitalized, and two people were treated as outpatients. One person died because of the disease.
Currently health department officials are aggressively taking steps to ensure the safety of area residents.
First Deputy Director of the NYC Department of Health and Mental Hygiene, Dr. Oxiris Barbot, said in the Department's current news release, "We have ordered the Sugar Hill development, which operates the cooling tower identified as the source of the July cluster, to clean and disinfect again given its proximity to the new cases."
"Although the risk is very low, we urge residents and people who work in the area to take precautions. Legionnaires' disease is not contagious and can be treated with common antibiotics if caught early. And anyone with flu-like symptoms such as cough, fever or difficulty breathing should seek medical attention immediately."
What Precautions Should Be Taken?
Symptoms can mimic pneumonia and even symptoms of influenzas, the flu. Anyone who develops a cough, has difficulty breathing, has a fever, suffers from muscle aches, headaches, nausea, vomiting, or diarrhea should see a healthcare professional immediately.
People who are at higher risk include – individuals who are 50-years old and older, are cigarette smokers, have a chronic lung disease or have a compromised immune system.
How Do People Get Sick?
Dr. Barbot also reminded everyone again that Legionnaires' disease is not contagious but spreads through breathing in affected fine, microscopic water droplets, usually in the form of a fine mist or vapor.
The Legionella bacteria survives and grows best in warm water. The bacteria can grow in cooling towers of air-conditioning systems, large plumbing systems, hot water tanks, showers, faucets, swimming pools, hot tubs, whirlpools, equipment used in physical therapy, misting machines, hand-help sprayers, water systems found in hospitals, long-term care facilities, and hotels.
What is Legionnaires' Disease?
Legionnaires' disease is a severe type of a lung infection that is treatable if diagnosed in its early stages. The CDC estimates Legionnaires' disease affects over 25,000 people in the US each year.
But, only 5,000 cases are reported annually according to the CDC statistics because there are no specific symptoms. And possibly ten percent of affected people will die from the disease.
What Are The Facts About Legionnaires' Disease in New York?
According to a report released by the Alliance to Prevent Legionnaires' Disease, the CDC released data showing New York state reported 128 new cases of Legionnaire's disease in the past few weeks.
The Alliance compared statistics showing 348 cases had been reported nationwide during the same time period. This information shows New Yorkers are contracting the disease at a record rate when compared to 2017's cases.
Last year the CDC reported New York state recorded a total of 1,009 Legionnaire's disease cases as compared to 2018 projections of around 1,180 cases.
Experts warn New York residents to request more government monitoring and treatment of suspect public water systems where the Legionella bacteria can easily grow.
The outbreaks of 2018 are concerning to current residents but manageable when compared to the outbreaks in 2016. Outbreaks from 2016 resulted in Legionnaires' disease cluster outbreaks killing a recorded 12 people in the Bronx.
Our Legionnaires' Lawyer is Here to Help You
If you believe you have developed Legionnaires' disease, we want you to know that a Legionnaires' Lawyer at the Lange Law Firm, PLLC is currently investigating this matter and offering free legal consultations. Our lawyer, Jory Lange became a lawyer to help make our communities and families safer.
If you or a loved one have become ill with Legionnaires' disease, you can call (833) 330-3663 for a free consultation or complete the form here.
By: Cindy Lockstone, Contributing Writer (Non-Lawyer)