Oh, We Are Halfway There – A Mid-Year Recapping of Salmonella and E. coli Outbreaks
Posted in Campylobacter,E. coli,Listeria,Outbreaks & Recalls,Salmonella on June 23, 2018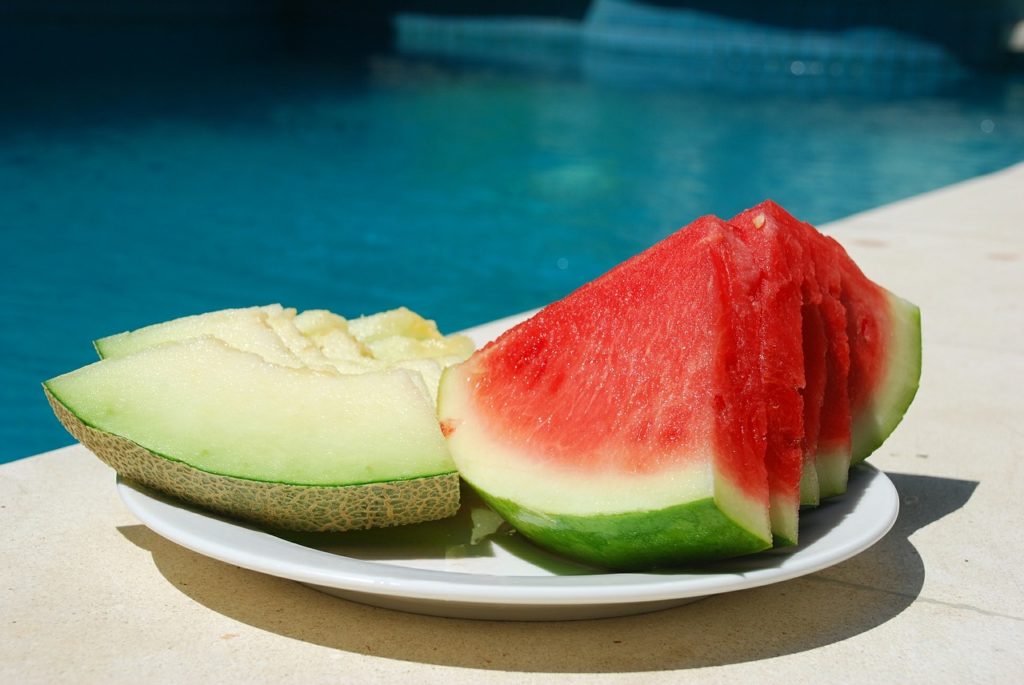 Food in all its unique manifestations is meant to be enjoyed, whether it is a delectable dish such as Coq Au Vin with all its complex flavors all the way to the humble peanut butter and jelly sandwich. However, when we as consumers appear to be threatened with consuming a simple salad or our favorite breakfast cereal, we collectively shake our heads, and no one is as mystified and saddened as me.
Here at MakeFoodSafe, we bring you updated information on recalled food products and recent outbreaks, but perhaps all that information is making you, as a consumer, disheartened about our food supply. We are a nation that is unbelievably rich in natural resources, with a concurrent ability to feed millions upon millions of people, but nourish them at the same time? When we eat food, we expect to be nourished, not sickened.
Unfortunately, Here is the Latest on Recent Salmonella and E.coli Outbreaks
Before proceeding any further, consumers need to be aware of the latest outbreaks and recalls that involve E.coli and Salmonella. I will be focusing on these two pathogens as they are responsible for the overwhelming majority of foodborne illnesses in the United States, and those that frequent the headlines. There are other pathogens that cause foodborne illness symptoms, but again, the aforementioned bacteria cause the most incidences of sickness.
Kratom
There were three outbreaks this year linked to Salmonella: the first being a strain named Salmonella 4[5], 12:b:-, Javiana, Okatie, and Thompson, associated with the use of kratom. Personally, I had never heard of kratom, but since I'm sort of a research nerd, I dug into just what this is, and kratom is "a tree native to Southeast Asia, [and its leaves] have been used as an herbal drug from time immemorial by peoples of Southeast Asia, [used] as a stimulant, sedative (at high doses), recreational drug use, pain killer, and treatment for opiate addiction." (http://sagewisdom.org). Its current usage in the United States is as a substitution for opiates for the treatment of chronic pain.
Currently, kraton is a legal substance regulated by the FDA, but like many substances that may be suspect of causing an addiction; the DEA is currently contemplating kraton's status as a possible controlled substance. If that happens, kraton will make itself onto the black market and make any further research into its benefits or hindrances almost impossible. The CDC recommends that people not consume kratom in any form because it could be contaminated with Salmonella. One hundred and thirty two people across 38 states have been affected, and no deaths have been reported.
Shell Eggs
Shell eggs have also been named in this latest recall, which is an absolute shame because I adore eggs (merely a personal opinion with which you may or may not agree). On April 13, 2018, the egg manufacturer Rose Acre Farms voluntarily recalled millions of shell eggs because of the possibility of Salmonella contamination. The eggs were sold in retail grocery stores in Alaska, Colorado, Florida, New Jersey, New York, North Carolina, Pennsylvania, South Carolina, Virginia, and West Virginia. Brand names that the eggs may have been sold under include Coburn Farms, Country Daybreak, Crystal Farms, Food Lion, Glenview, Great Value, Nelms, and Sunshine Farms. Identification can be ascertained by the plant number P-1065 and the Julian date range of 011 through 102 that is printed on the carton. Do not eat these recalled eggs. Throw them away or return to place of purchase for a refund. Further, wash and sanitize all drawers, containers, and shelves on which the eggs were stored. CDC trace back evidence shows that the contaminated eggs originated from Rose Acres Farms in Seymour, Indiana.
Dried Coconut
According to the CDC website, "Several grocery store and retail locations received recalled bulk packages of Harvest, Inc. brand Go Smiles Dried Coconut Raw. The recalled bulk dried coconut may have been repackaged into clear, plastic containers with grocery store labeling, or served in bulk bins. The list of locations and cities is available on the FDA website. If you purchased dried coconut from one of these stores, ask the place of purchase if it was recalled. On March 29, 2018, Healthy Nut Factory recalled 7-ounce pouches of Organic Coconut Smiles. The recalled Organic Coconut Smiles have the barcode 8 13449 02099 3 and the expiration date 6/1/2018. This product was distributed and sold at retail stores in New York City and Long Island."
Additionally, on February 21, 2018, Triple T Specialty Meats, Inc. recalled all chicken salad products from January 2, 2018 through February 7, 2018, stating that the recalled chicken salad was sold in containers of various weights from the deli at Fareway Grocery stores in Illinois, Iowa, Minnesota, Nebraska, and South Dakota from January 4, 2018 to February 8, 2018.
Romaine Lettuce
Another contender in the ring is E. coli, another potentially deadly bacterium that causes severe foodborne illness symptoms. The latest food product to be affected is once again, romaine lettuce: specifically, chopped romaine lettuce sold in bags in grocery stores or served at restaurants. The best information according to the CDC is that the affected lettuce originated from the Yuma, Arizona region, although no common grower, supplier, distributor or brand has been identified. Over 197 confirmed illnesses were connected to the outbreak in 35 states. Sadly, 89 people were hospitalized and 5 died.
Pre-Cut Fruit
As of the time of this post, there are 70 people in 7 states linked to an outbreak of Salmonella in pre-cut melon and melon fruit salad mixes. Of these, 34 people have been hospitalized and a large-scale recall has been initiated. The CDC and FDA reported that on June 8, 2018, "Caito Foods, LLC recalled pre-cut watermelon, honeydew melon, cantaloupe, and fruit medley products containing melons produced at the Caito Foods facility in Indianapolis, Indiana. Recalled products were sold in clear, plastic clamshell containers." The investigation into this outbreak is ongoing.
Honey Smacks Cereal
Just this last week, the CDC issued a notice of Salmonella infections linked to a popular breakfast cereal, Honey Smacks. Initially, the warning was only focused on the 15 and 23 ounce boxes. However, yesterday, the CDC expanded its warning as "Do not eat Kellogg's Honey Smacks cereal of any size package or with any "best if used by" date." Currently, there are 73 illnesses in 31 states linked to the outbreak. The cereal was distributed nationwide. The investigation into this outbreak is ongoing.
Statistics: Do They Reassure Us?
Here at MakeFoodSafe, we realize that the recitation of statistics related to current outbreaks or recalls may not bring much in the way of comfort, but it is vital that we disseminate pertinent information regarding the same. One of my daughters recently asked me when we were discussing food safety and the latest outbreaks, "But mom, when there's a recall or outbreak, it's too late." She's right.
Yes, outbreaks and recalls are issued after the fact; however, I stressed to her that our regulatory system in the food industry is one of the best in the world, but outbreaks inevitably occur. I further explained that, in my opinion, the recalls are issued in an extremely timely fashion when foodborne illnesses occur, thanks to the vigilance of local, state, and federal reporting agencies. These agencies consistently maintain a proactive approach to foodborne pathogens: in essence, keeping us safe. The sheer and impressive amount of food that is produced in the US is comprehensively impossible to monitor each and every morsel of food that is processed from farm to table. Samples of food production are taken but contaminants inevitably infiltrate our food supply. Secondly, it is essential to understand that the accessibility of information via news and social media cannot be understated in terms of the transmission of recalls and outbreaks. That kind of information can lead to what can best be interpreted as possible oversaturation in facts related to foodborne illnesses. We simply are exposed to more related information than ever before. (Acquired tenet: Don't be frightened by outbreaks….it is a vehicle of information intended to help consumers acquire a proactive and practical approach to food safety). Additionally, the most effective food safety practiced is implemented at home, in your very own kitchen.
A Final Word
In order to alleviate any potential fears, those individuals concerned with outbreaks and recalls should bookmark the following websites. One is the CDC website; the other is the FDA website pertaining to updated recalls and outbreaks. Both offer excellent tips for the proper handling of food, which again, is perhaps the greatest first line of defense against foodborne illnesses. And, as always, your friendly neighborhood MakeFoodSafe blog is here.
By: Kerry Bazany, Contributing Writer (Non-Lawyer)