Papa Murphy's Cookie Dough Salmonella Outbreak
Posted in Our Blog,Outbreaks & Recalls,Salmonella on May 25, 2023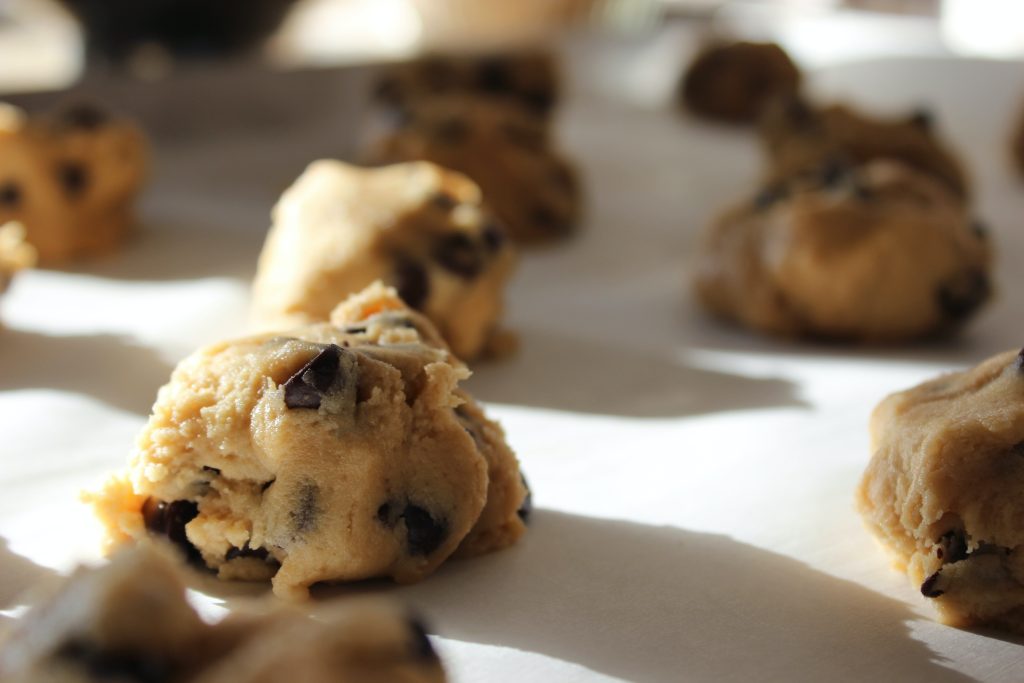 The Oregon Health Authority (OHA) is currently investigating a cluster of 4 cases of Salmonella linked to a popular "take and bake" restaurant. But they are not the only state health department working toward that answer. Here is what we know in this Papa Murphy's Cookie Dough Salmonella Outbreak:
Altogether there are 18 illnesses associated with raw cookie dough or S'mores bar dough from Papa Murphy's across 6 states, including California (1 reported illness), Missouri (1 reported illness), Utah (2 reported illnesses), Idaho (4 reported illnesses), Oregon (4 reported illnesses), and Washington (6 reported illnesses); all with the same strain of Salmonella. Two of those illnesses have been serious enough to require hospitalization. No deaths have been reported in this outbreak so far.
The Outbreak
People started falling ill February 27, 2023, with reported illnesses through May 2, 2023. This number might rise, as it takes around 3 to 4 weeks for data to be compiled and sick patient samples to be linked to an ongoing outbreak. Additionally, many people recover without medical intervention, so their sample would never be linked with the outbreak data.
Traceback Data Points to an Ingredient
State and local public health officials across the 6 states are working to pinpoint the source of the outbreak. Interview questions about foods consumed prior to becoming ill is a major component of this traceback investigation.
People who have been sickened with the outbreak strain were asked about the foods they ate in the week before they became ill. Of the 14 that were available for interview so far, 12 reported eating food from Papa Murphy's. Nine of them ate Papa Murphy's raw Chocolate Chip Cookie Dough or raw S'mores bars dough. One person indicated eating the baked cookies made with Papa Murphy's Chocolate Chip Cookie Dough.
Voluntary Recall
In response to these findings, Papa Murphy's has temporarily stopped selling their raw Chocolate Chip Cookie Dough and raw S'mores bars dough. The Center for Disease Control and Prevention (CDC) advises people to check their refrigerator and freezer for these products and throw them away and wash your hands afterward.
People who have eaten cookie or pizza dough but have not gotten sick do not need to notify a health care provider.
However, if you do have Salmonella infection symptoms, even if you feel that you may recover on your own, reach out to your local health department or health care provider. If your sample matches the outbreak strain, your interview data may help narrow down the source of the outbreak. Be sure to write down foods you consumed and where you got them in the week prior to falling ill.
Search for Source Ingredient
The bulk of those who became ill with the outbreak strain of Salmonella consumed the voluntarily recalled product, however this is not entirely an open and shut investigation.
At least two people sickened with the outbreak strain did not eat at Papa Murphy's. This leads investigators to believe that an ingredient used in this product may be the true source of the outbreak.
Investigators continue to look for the contaminated food product.
The Dangers of Raw Cookie Dough
 Unless the product has a label explicitly indicating that it is safe to consume raw, people should not consume raw cookie dough.
Papa Murphy's, headquartered in Vancouver, Washington, indicates that their uncooked or "take-and-bake" pizzas and cookie dough products are intended to be baked at home. They are sold raw, but not intended to be consumed raw.
People don't always think of raw cookie dough as being a high-risk food, as it is sweet and has a palatable texture. But several ingredients are unsafe to be consumed raw. Eggs and flour top the list.
Eggs
You wouldn't just spoon raw egg into your mouth. This poultry product is associated with several foodborne bacteria – namely Salmonella and E. coli. Combine it with sugar and butter and people forget this raw product is a harbinger of digestive illness.
Eggs should never be consumed raw or undercooked. Whether alone as a dish, or as a component in another food, raw eggs are not safe to eat.
Flour
Flour seems like an unassuming ingredient. However, when raw it can easily be contaminated with Salmonella or E. coli. Even Listeria monocytogenes. Flour is processed from wheat. When wheat grows in the fields, it may come in contact with wildlife droppings or fall prey to potentially contaminated downstream water.
The process of turning wheat into flour is purely mechanical. Unless heat-treated in some way, any potential contaminants from the field make its way into package of flour, and into that ball of raw cookie dough.
Salmonella Symptoms and Treatment
 Consuming this potentially contaminated food isn't necessarily a guaranteed weekend date with the toilet. Not everyone who is exposed will become sick. And many who become sick can recover without medical help, managing symptoms with over-the-counter help and good old-fashioned time as the bacterial infection runs its course. But this isn't the case with everyone.
The CDC estimates Salmonella is responsible for 1.35 million infections leading to 26,500 hospitalizations, and around 420 deaths in the United States each year. Most of these illnesses are the result of foodborne exposure.
Symptoms
Symptoms usually entail diarrhea, fever, and stomach cramps. They generally begin anywhere from 6 hours to 6 days after infection and can last anywhere from 4 to 7 days on average.
Antibiotic treatment can be used for those with severe illness. In some cases, infection may be so severe that hospitalization is required for recovery.
Higher Risk Populations
Certain groups of people are at higher risk for severe infection. According to the CDC, infants, children under 5 years old, adults over 65, and those with a weakened immune system are more likely to become infected and have more severe symptoms. Infants (children under 12 months) who are not breast fed are also near the top of that list, as are those taking certain medications such as stomach acid reducers.
What Do I Do If I Have Symptoms
If you have consumed this potentially tainted product and have symptoms, you have options.
Reach Out to Your Health Care Provider
"People should contact a health care provider if they believe they've had symptoms of salmonellosis, including diarrhea, after eating raw cookie dough," said Paul Cieslak, M.D., medical director for communicable diseases and immunizations at the OHA Public Health Division. "It's important to remember, though, that most people with salmonellosis will recover without needing medical care or antibiotics."
Be sure to mention that you consumed a food potentially involved in a Salmonella outbreak. Specific tests are required to achieve an accurate diagnosis.
Make a List of the Foods You Have Eaten
Traceback investigations rely heavily on interview data. Specifically what patients have eaten and where they got it from. A common thread could mean faster identification of tainted products and prompt recall, which helps keep others from getting sick.
Be as detailed as you can remember and write this information as soon as you can. As time passes, your memory might fade on details. Those details could prove very important.
Get Advice
Are you concerned for yourself or someone you love that may have fallen ill with Salmonella in this Papa Murphy's Cookie Dough Salmonella Outbreak? Navigating this process can be confusing. Reach out to an experienced professional that can help answer your questions.
Contact The Lange Law Firm, PLLC to schedule your free, no obligation legal consultation with a Salmonella lawyer who has a reputation for success in handling cases just like yours. Call (833)330-3663 or fill out the online contact form to get the answers you deserve.
By: Heather Van Tassell