Parsippany Hilton Legionnaires' Disease Outbreak
Posted in Legionella,Legionnaire's disease,Our Blog,Outbreaks & Recalls on May 26, 2022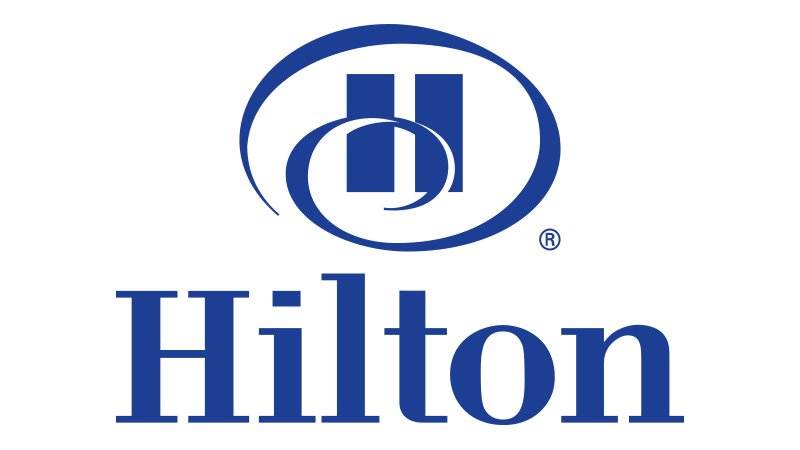 In coordination with the Parsippany-Troy Hills Health and Human Services Department, the New Jersey Department of Health is investigating three cases of Legionnaires' disease in guests who stayed at the Hilton/Hampton Inn Parsippany Hotel last year.
Parsippany Hilton Legionnaires' Disease Outbreak
The investigation began when individuals who stayed at the Hilton/Hampton Inn Parsippany hotel last year became ill with a pneumonia-like disease that was eventually confirmed to be Legionnaire's disease.  While the original 3 guests ranging in age from 52 to 77 have since recovered from infection during their stay at 1 Hilton Court in Persippany, their previous stays from July 2021 to October 2021 have recently been linked to those currently fighting the pneumonia illness.
Illness Cues Request for Water Samples in February 2022
After the second case was identified in February 2022, Parsippany-Troy Hills Health and Human Services Department found a link between guests staying at the hotel.  After the Department paid a visit to the hotel, management was instructed to collect water samples to be tested for suspected bacterium in an effort to traceback to a potential source.
Samples Received in April 2022 Test Positive
These samples were received in April, and test results indicated the presence of the harmful Legionella bacterium in the water system. The same water system used for general purposes such as washing hands, brushing teeth, and showering.  All high risk points of contact for Legionella infection, as infection occurs when water droplets containing the infectious bacterium are inhaled and brought into the lungs.
How Does This Happen?
Hotels, hospitals, and other large building use water towers to provide water to plumbing and even cooling systems.  These large vats of water can become contaminated with many different types of bacteria, such as Legionella without proper precautions.
A small number of bacteria can rapidly multiply if disinfection and sanitation procedures are not followed.  Sometimes this lapse occurs due to inadequate measures in place or a temporary lapse in protocol.
In these cases, sufficient numbers of the bacteria present in the water may become infectious to those who are at risk.
Why Has This Persisted?
Several factors contributed to the slow discovery and recovery actions in this Legionnaire's disease outbreak.
Legionnaire's disease generally affects populations that are already higher risk for pneumonia-type illnesses, so detection is often delayed.  Unless Legionnaire's disease is suspected it is generally not tested for.
Slow movement toward obtaining and testing samples presented another delay in response.  Nearly 2 months elapse between samples being requested and Health Department receiving samples.
Additionally, incubation time – the time between being exposed to the bacterium and first symptoms takes up to 2 weeks.  Almost a year later, major cleanup processes are successful and guests who are not high risk may stay at the hotel with minimal risk.
Hotel is Cleaning Up the Issue, But Risk is Ongoing
Despite the hotels' current efforts to disinfect the building's water system, the risk of Legionnaire's disease persists.  Recent, current, and future guests are still very much at risk of contracting this harmful illness, though the Health Department indicates that guests who stayed and the affected hotel over 2 weeks ago and have not developed illness are in the clear and no longer at risk for the disease as a result of their stay.  While it can sometimes take longer for symptoms to appear, oftentimes individuals begin to fall ill within 2 weeks of exposure.  Though symptoms sometimes mislead healthcare providers as they are similar to other pneumonia or pneumonia-like illnesses.
Most healthy people exposed to Legionella do not go on to develop Legionnaire's disease, but some people with certain conditions are more susceptible to the harmful bacteria.  Those over the age of 50, former and current smokers, and those with certain medical conditions such as chronic lung disease or weakened immune systems are of highest risk.
Those with Risk Factors Are Encouraged to Find Alternative Accommodations
Guests who recently visited or plan to stay at the hotel should monitor their health for 2 weeks following their stay for Legionnaire's symptoms, which include:
Fever
Cough
Shortness of breath
Muscle aches
Headaches
If symptoms develop within 2 weeks of check-out date, guests should immediately contact their healthcare provider and indicate Legionnaire's disease risk.
You may have noticed that these symptoms sound familiar.  They are similar to many flu-like illnesses such as those displayed in COVID-19.  Appropriate testing will be needed to determine the cause of symptoms to provide specific treatment to ensure a better recovery outcome.
Guests who have a higher risk of contracting Legionnaire's disease are encouraged to find alternative accommodations or take appropriate precautions such as avoiding exposure to water while visiting the hotel.  This includes limiting use of sinks, not showering at the hotel, and not using tap water for respiratory equipment such as a CPAP machine.
Treatment
Legionnaire's disease is treatable and responds well to treatment if caught early and detected.  Determining Legionella infection is the most important part as it is often overlooked.  Detection often involves testing patient urine and sputum for the bacterium.  Specific antibiotics work well, but most people who become sick with the disease need hospital care to make a full recovery and about 1 in 10 people infected with Legionnaire's disease will die from the illness.
What Should I Do if I Am Infected?
If you believe your symptoms are consistent with Legionella infection, seek medical attention immediately and indicate the potential link to the disease so appropriate tests can be performed to ensure proper treatment and recovery.
Navigating the recovery process can be a hardship.  If you or a loved one have fallen ill with Legionnaire's disease, a Legionnaire's Disease Lawyer may be able to help you recover medical expenses and other losses as a result of personal injury due to negligence.  Contact the highly skilled team of Legionnaire's disease lawyers at The Lange Law Firm, PLLC today for a free consultation.