Outbreak! 184 Sick After Eating at San Antonio Pasha Mediterranean Grill
Posted in Outbreaks & Recalls,Salmonella on September 7, 2018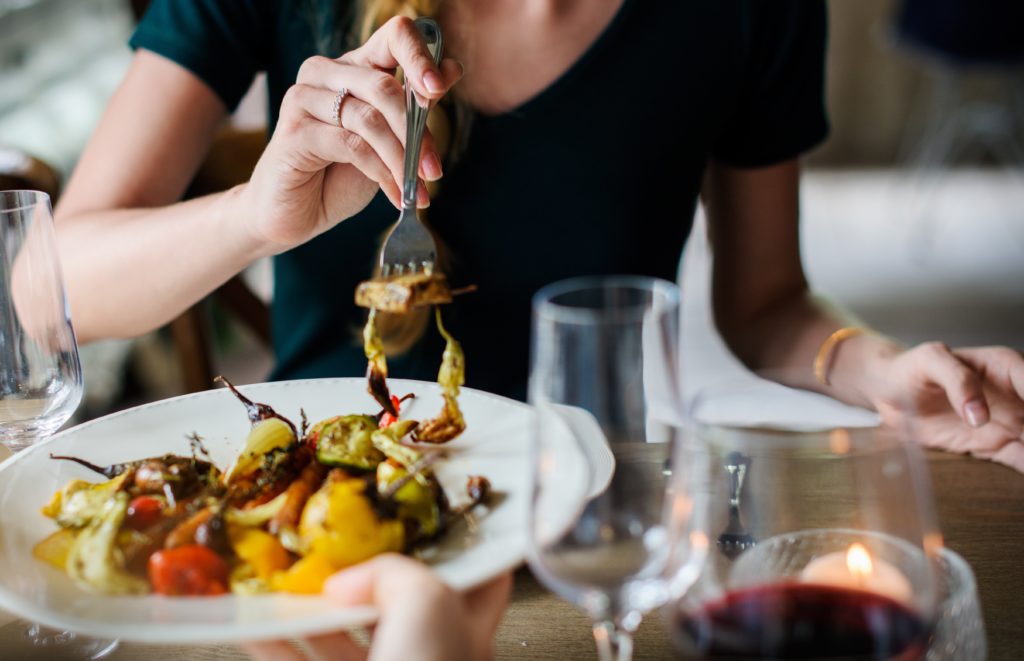 A popular San Antonio restaurant, Pasha Mediterranean Grill, has been linked to an outbreak of Salmonella infections. As of today, the San Antonio health department, Metro Health, has confirmed that there are 184 illnesses linked to the restaurant. Metro Health also reports that they have received over 200 calls from others complaining of food poisoning after eating at the restaurant. More cases are believed to be linked to the outbreak. In the meantime, Metro Health asks those who have recently eaten at Pasha Mediterranean Grill on Wurzbach Road in San Antonio the following:
"[Those who are sick] are being urged to call 311 to report their illness so that Metro Health can confirm and track those cases. They're also advised to seek medical treatment as soon as possible to avoid becoming dehydrated and having to go to the hospital."
The Outbreak
According to the local media, those with confirmed Salmonella illnesses reported that they had eaten at Pasha Mediterranean Grill on Wurzbach Road between Friday and Sunday over Labor Day weekend. The other three Pasha Mediterranean Grill locations appear to not be part of the outbreak.
Initially, Metro Health believed there were only 60 illnesses as of September 5th. But reported today that there are currently 184 cases with 7 hospitalizations. More cases are likely to be added to the case counts. Fortunately, there are no reported deaths at this time.
The Investigation
Metro Health continues to investigate this outbreak at this time. It is unknown whether the food safety violations or a sick employee is the cause. So far, two of the restaurant's employees are undergoing testing for Salmonella.  It was found during one of the inspections this week that one employee had called in sick to work, while another (who had previously complained of symptoms of food poisoning) had returned to work without a doctor's note saying they were fit to return to work.
As for the condition of the restaurant, the local media has reported that Metro Health found employees were not changing gloves or washing hands between tasks, meat items were found stored at temperatures higher than the required maximum, and refrigerators were reading improper cooling temperatures.
The media has reported that Metro Health inspected this Pasha Mediterranean Grill location back in May of this year. The inspection report noted that the restaurant received a score of 78 out of 100. Some violations included:
black residue in the ice machine
lack of a certified food protection manager
food kept without expiration dates
hand-washing water that was too cold
failure to state "employees must wash hands" in the restrooms
At this time, a food item has not yet been confirmed. The restaurant's co-owner noted that those who complained of illness all ordered different food items. Also, the restaurant claims it makes all of their food items from scratch. Therefore, finding the exact food source may be difficult.
In the meantime, Metro Health further recommends:
"The best way to prevent general gastrointestinal illness is to practice proper hand-washing, especially after using the restroom, changing diapers, before eating and preparing food, and when caring for a sick person.
Health officials encourage anyone who recently ate at the restaurant and is experiencing symptoms to seek medical attention. For information on how to report a case, please call Metro Health at 210-207-8876."
Salmonella is Not Minor Food Poisoning
When it comes to food poisoning, Salmonella is responsible for 1 million cases per year in the United States.  Of these cases, there are about 19,000 hospitalizations and an estimated 380 deaths. That's just in one year.  Normally, healthy individuals recover within a few days, but Salmonella can cause serious or even life-threatening infections in the high-risk group. Members of this group include: young children, the elderly, pregnant women, and those with a compromised or weakened immune system.
Medical attention is highly recommended if you feel you may be sick with Salmonella after eating at Pasha Mediterranean Grill. Metro Health has told the local medical community to test for Salmonella if their patients complain of nausea, vomiting, diarrhea, and stomach cramps. You can also ask your provider to test you for Salmonella through a routine stool test.
What to Look Out For
Those who have been infected with Salmonella often show symptoms of abdominal cramps, diarrhea, and fever within 12 to 72 hours of infection.  The symptoms of this illness last about 4 to 7 days in normally healthy individuals.  For some, however, diarrhea may become so severe that dehydration may occur, and hospitalization or medical treatment is necessary. This is why medical attention is recommended, because dehydration could lead to kidney issues. Urgent medical attention is recommended because it can reduce the risk of the development of more severe symptoms and long-term complications.
Long-Term Complications Could Happen
As with many foodborne illnesses, complications can occur.  If the Salmonella bacteria leaves the digestive tract and enter the bloodstream or other organs, arterial infections, endocarditis, and arthritis are possible health concerns. For some, a long-term complication known as reactive arthritis may also develop.  This is a complication where someone who has been infected with Salmonella develops pain and inflammation in their joints.  This pain can last for anywhere from months to years and can lead to untreatable chronic arthritis. It is important to note that: the CDC indicates that there seems to be no different in whether or not an individual is treated with antibiotics for their initial Salmonella infection to whether or not they end up developing reactive arthritis.
Our Salmonella Lawyer is Here to Help You
If you believe you have developed Salmonella after eating at Pasha Mediterranean Grill in San Antonio, we want you to know that a Salmonella lawyer at the Lange Law Firm, PLLC is currently investigating this matter and offering free legal consultations. Our lawyer, Jory Lange, grew up in San Antonio, Texas, and became a lawyer to help make our communities and families safer.
If you or a loved one have become ill after eating at Pasha Mediterranean Grill, you can call (833) 330-3663 for a free consultation or complete the form here.
By: Candess Zona-Mendola, Contributing Writer (Non-Lawyer)