The Latest News About Pasha Mediterranean Grill Salmonella Food Poisoning Outbreak
Posted in Outbreaks & Recalls,Salmonella on September 8, 2018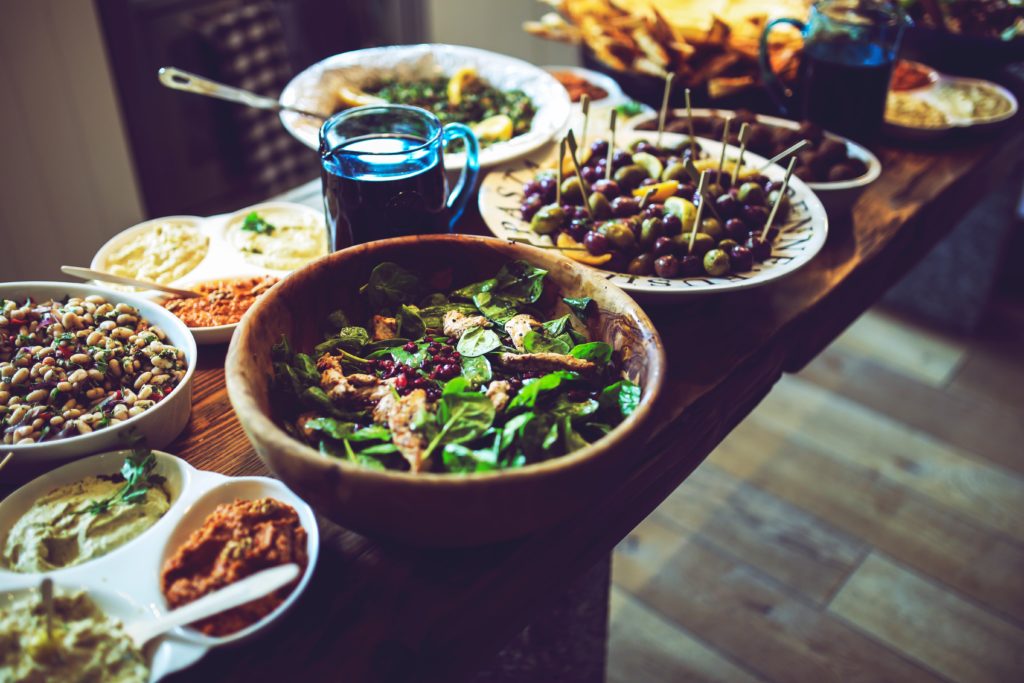 Everything is bigger in Texas, or that is what they tell us Virginia girls. The latest news on this Salmonella food poisoning outbreak is that now 255 people were sickened after a dining experience at Pasha Mediterranean Grill in San Antonio. The reported illnesses were all isolated to the location at 9339 Wurzbach (Road). 12 of these people have been hospitalized after salmonella bacteria was suspected of contaminating food. Those who are ill  ate at the restaurant over a 3 day span, and according to Metro Health spokeswoman Carol Schliesinger, the investigation is ongoing. While this incident is currently under investigation, employees are already being trained to avoid this disaster from happening again in the future.
The Updates
As of September 7th, Pasha co-owner Kamran Vandi said Metro Health officials told him they suspect hummus is the source of the outbreak, but said he doesn't know how chickpeas could be contaminated. A food source is still pending confirmation.
Metro Health officials told the San Antonio Express-News late Friday afternoon that the source of the illness has not yet been identified since they are still in the early phases of the investigation.
Metro Health Recommends
"The best way to prevent general gastrointestinal illness is to practice proper hand-washing, especially after using the restroom, changing diapers, before eating and preparing food, and when caring for a sick person.
Health officials encourage anyone who recently ate at the restaurant and is experiencing symptoms to seek medical attention. For information on how to report a case, please call Metro Health at 210-207-8876."
Medical attention is highly recommended if you feel you may be sick with Salmonella after eating at Pasha Mediterranean Grill. Metro Health has told the local medical community to test for Salmonella if their patients complain of nausea, vomiting, diarrhea, and stomach cramps. You can also ask your provider to test you for Salmonella through a routine stool test.
"[Those who are sick] are being urged to call 311 to report their illness so that Metro Health can confirm and track those cases. They're also advised to seek medical treatment as soon as possible to avoid becoming dehydrated and having to go to the hospital."
About San Antonio
San Antonio is a major city in south-central Texas with a rich colonial heritage. The Alamo, an 18th-century Spanish mission preserved as a museum, marks an infamous 1836 battle for Texan independence from Mexico. Following the San Antonio River, the miles-long River Walk is a landmark pedestrian promenade lined with cafes and shops. HemisFair Park's 750-ft. Tower of the Americas overlooks the city.
More on Salmonella
Many people have no idea what Salmonella is or what effects it can have on the body. This is absolutely nothing to play with and the CDC tells us why:
CDC estimates Salmonella causes about 1.2 million illnesses, 23,000 hospitalizations, and 450 deaths in the United States every year. Food is the source for about 1 million of these illnesses.
Most persons infected with Salmonella develop diarrhea, fever, and abdominal cramps 12 to 72 hours after infection. The illness usually lasts 4 to 7 days, and most persons recover without treatment.
However, in some persons, the diarrhea may be so severe that the patient needs to be hospitalized.
We know from research that children are at the highest risk of contracting Salmonella, but others are more at risk as well including the elderly and pregnant women. People with weakened immune systems are more at risk as well. Personally when I was pregnant I was so cautious about hand washing and making sure to watch what I ate that I am sure that I drove people insane. Here is some information on how to protect yourself:
There is no vaccine to prevent salmonellosis. Because foods of animal origin may be contaminated with Salmonella, people should not eat raw or undercooked eggs, poultry, or meat. Raw eggs may be unrecognized in some foods, such as homemade Hollandaise sauce, Caesar and other homemade salad dressings, tiramisu, homemade ice cream, homemade mayonnaise, cookie dough, and frostings. Poultry and meat, including hamburgers, should be well-cooked, not pink in the middle. Persons also should not consume raw or unpasteurized milk or other dairy products. Produce should be thoroughly washed.
Cross-contamination of foods should be avoided. Uncooked meats should be kept separate from produce, cooked foods, and ready-to-eat foods. Hands, cutting boards, counters, knives, and other utensils should be washed thoroughly after touching uncooked foods. Hand should be washed before handling food, and between handling different food items.
People who have salmonellosis should not prepare food or pour water for others until their diarrhea has resolved. Many health departments require that restaurant workers with Salmonella infection have a stool test showing that they are no longer carrying the Salmonella bacterium before they return to work.
If you find that you have been sickened with Salmonella be sure to stay hydrated with electrolytes, sports drinks and also consult a physician if you think you have been in contact with Salmonella. This illness can leave lasting effects and should be looked in to right away. Quick diagnosis also can protect your community and allow for health investigations to take place in a proper manner and will encourage others who have been infected to come forward as well to get proper numbers on how many people were sickened. Keeping in touch with your physician and local health department is imperative in cases like this one.
Our Salmonella Lawyer is Here to Help You
If you believe you have developed Salmonella after eating at Pasha Mediterranean Grill in San Antonio, we want you to know that a Salmonella lawyer at the Lange Law Firm, PLLC is currently investigating this matter and offering free legal consultations. Our lawyer, Jory Lange, grew up in San Antonio, Texas, and became a lawyer to help make our communities and families safer.
If you or a loved one have become ill after eating at Pasha Mediterranean Grill in San Antonio, Texas, you can call (833) 330-3663 for a free consultation or complete the form here.
By: Samantha Cooper, Contributing Writer (Non-Lawyer)