Pasha Salmonella Outbreak Update
Posted in Food Safety,Our Blog,Salmonella on September 24, 2018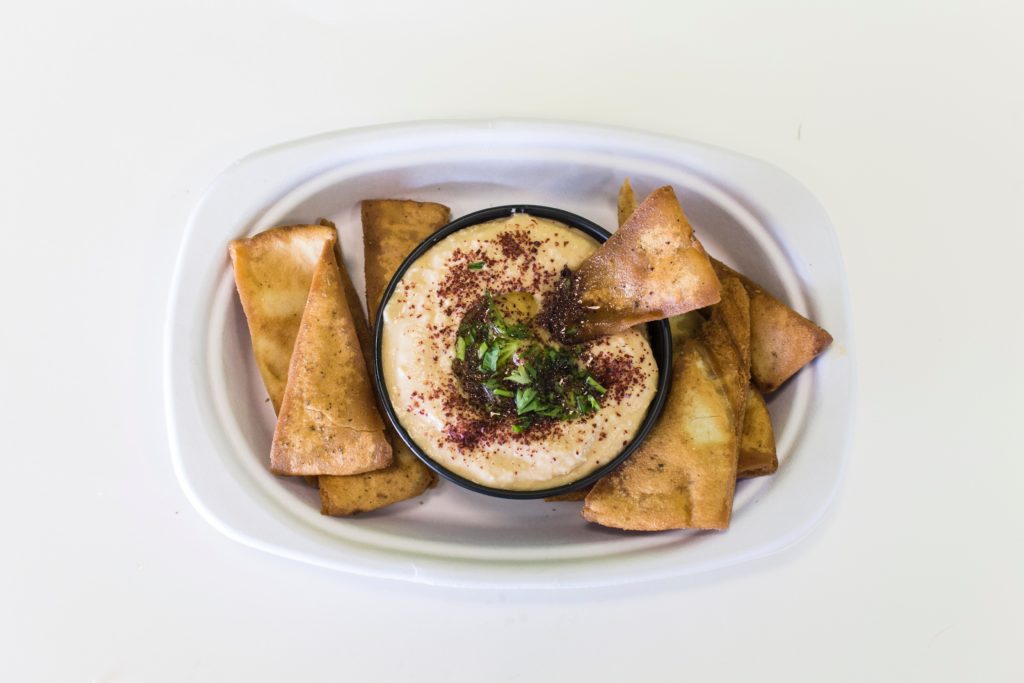 A vast infection that has been pegged as the largest foodborne outbreak since the 1990s and the Peanut Gallery has now left nearly 400 San Antonio residence or visitors afflicted by illness. Pasha Mediterranean Grill, a ten-year-old restaurant, has gained fans from all across the city in the past decade with locations in Selma, The Vineyard, as well as variants in Incarnate Word and on Culebra Road that are known as Pasha Express and Baklovah Bakery. While it seems to be safe to eat at the Grill now, over this Labor Day weekend, the massive foodborne outbreak caused from their San Antonio kitchens have caused many to rethink their loyalty!
Pasha Mediterranean Grill has never seen an outbreak as severe as this latest unfortunate event over Labor Day weekend. In an interview with epidemiologist Anita Kurian, it was revealed that the city of San Antonio officially investigated 389 cases of foodborne illness directly stemming from food served from Pasha's kitchen. 14 diners were hospitalized and 37 cases were lab-confirmed to point to a Salmonella infection.
This outbreak far surpasses the biggest and baddest foodborne illness outbreak from the 1990s when Metro Health investigated approximately 250 calls. During this latest San Antonio illness spread, a still unnamed physician targeted many similarities between multiple patients and called the organization in order to report a possible outbreak. As of September 2nd, calls to Metro Health poured in by the dozens, forcing sanitarions to arrive at the restaurant in question the very next day and close its doors until September 4th.
According to a news release on September 6th, "(The division) is investigating a potential foodborne illness cluster following numerous, independent complaints of foodborne illness reported by individuals who have dined at Pasha's Mediterranean Grill on Wurzbach Road during the past Labor Day weekend. The restaurant is cooperating fully in the investigation and Metro Health staff is working with the restaurant to ensure all precautions are being taken to prevent any further illnesses."
A thorough restaurant investigation was completed, through which a report was published in which issues with refrigeration were the most likely culprit for the substantial outbreak. It remained unclear as to where the bacteria came from, but Salmonella is believed to have been the cause. According to the Center for Disease Control and Prevention (CDC), Salmonella bacteria causes well over 1.2 million illnesses every year in the United States, a number that translates to 23,000 hospitalizations and up to 450 deaths.
The symptoms of this illness bare some similarities to the common flu, resulting in diarrhea, fever, vomiting, and severe abdominal cramps anywhere from 12 to 72 hours after consumption of the bacteria. While most cases don't require treatment and will completely recover on their own, others end up requiring hospital care, and the bacteria can even result in death amongst young children, the elderly, and individuals with compromised health conditions.
According to the restaurant owner, Kamran Vandi, he closed the implicated Pasha due to a lightning strike that shorted out the refrigerator and caused it to work improperly. Vandi told the News-Express that the refrigerator "wasn't on the right temperature, so we had to close (the restaurant) to be on the safe side. It was some bad luck."
Carol Schliesinger, health division spokeswoman, told the media that both dine-in and takeout services of Pasha's had been thoroughly affected by their refrigerator malfunction. San Antonio city officials continue to urge any recent Pasha customers who develop any form of food poisoning symptoms to speak with health officials at once.
While the refrigerator was certainly an issue, the restaurant received more than a dozen health violations following an inspection back in May when the city checked their operation. These issues included serious problems with the employee hand-washing sink, as well as a buildup of black material in the ice machine and on the walls. Plumbing leaks and improper storage of food were also on that list, as well as a certification issue that arose when the individual on charge was incapable of providing food handler certificates to employees on duty even though food safety training is part of their certification process.
The outbreak resulted in many things. For the public and previously loyal customers of Pasha, it served to underscore any loyalty previously set in place and to reduce potential customers' likelihood of trying the restaurant out. Additionally, this massive outbreak served to perpetuate more unfavorable stereotypes and even encourage racial bias against similar kinds of restaurants.
For Metro Health, this outbreak served to remind of the drastic severity in foodborne illness outbreaks. An outbreak of this magnitude means an immediate close to the restaurant, a thorough investigation, and keeping tabs on the restaurant for days afterwards to ensure that the food handling and cooking processes are spotless. It means responding to an overwhelming amount of calls, gathering massive quantities of information and symptoms, and learning a restaurant's food history in order to determine what kind of exposure their mistakes might cause.
For Pasha, the outbreak means multiple lawsuits and potentially thousands of lost customers. It means a future filled with difficulty in order to rebuild their customer loyalty and any form of reputability. It means nearly 400 people who have been sickened due to the mistakes they made in their kitchen, such that could possibly have been avoided should proper food handling procedures been properly followed.
This foodborne outbreak coming out of Pasha Mediterranean Grill ought to reveal precisely how quickly an outbreak can go from minuscule to overwhelming. Additionally, it shows exactly how important it is to see your healthcare provider if you believe you are suffering from food poisoning symptoms, as well as to properly report any case of food poisoning to the proper authorities in order to help them identify and contain the cause of the outbreak.
Take your health seriously, and always report food poisoning!
By: Abbey Ryan Elder, Contributing Writer (Non-Lawyer)