It's National Pasta Day!
Posted in Food Safety on October 17, 2018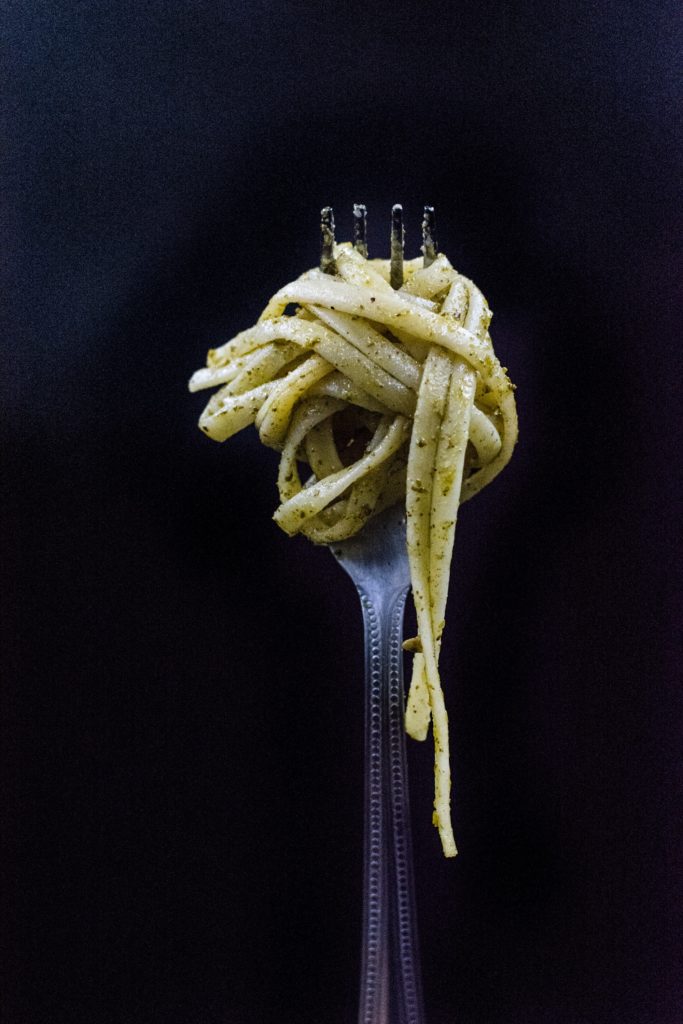 Pasta holds a special place in the hearts and minds of diners around the world. The versatility, tastiness and ease of cooking makes pasta a firm family favorite. This healthy and nutritious dish can be brought to life with succulent flavors, allowing chefs to work their magic and show off their skills. Pasta has been recognized as a pillar of the Mediterranean Diet and won the prestigious award of Intangible Cultural Heritage of Humanity by UNESCO. This incredible recognition by the leading global cultural body truly highlights the importance of this beloved dish to food lovers around the world. Given this phenomenal love for pasta, it is only natural that we devote one day to truly basking in this glorious taste. The United States celebrates Pasta Day on October 17. This global recognition and establishment of world pasta day gives friends and families the opportunity to unite and show their love for the most delicious food known to mankind! All hail food holidays!
Pasta History
The history of pasta is long and undoubtedly illustrious. People have been eating pasta for 5000 years. The current epicenter for pasta consumption is Italy. A country famous for world class cuisine has adopted pasta and made it their own, for pasta and Italy are synonymous with each other. A land which has given the world so much in terms of delicious food can crown pasta as its greatest export. Italy has the undisputed honor of producing 25 percent of all the pasta that is eaten worldwide. However, it must be noted that the production of pasta is a global phenomenon. 48 countries produce over 1,000 tonnes of pasta with pasta production increasing by a staggering 57 percent from 1997 to 2016. 14.3 million tonnes of pasta are created to perfection each year and given to chefs to create masterpieces. Global pasta sales are up 2.3 percent each year and the statistics show us that the only way is up! Pasta offers consumers the luxury of being affordable, tasty and healthy all at the same time.
As statistics show, the allure of pasta is sweeping the globe. International Pasta Organization (IPO) President Paolo Barilla explains that; "World pasta day offers us the opportunity to share how pasta of Italian tradition is increasingly appreciated and valued in many countries around the world that have developed excellent local recipes. From the pleasure of a tasty meal and good nutrition, to the awareness that it is accessible and respectful of the planet, these are all features that make it a modern product." The IPO has been promoting pasta since the first annual celebration in 1998. For 20 years, the IPO has been meeting yearly to promote the countless wonders of pasta to the world. In a fast paced world, pasta is a quick and healthy option to diners that are hard pressed for time and can help people achieve weight loss and weight management goals. The reasons to celebrate pasta are plentiful. Most importantly, pasta has been linked to lowering incidences of chronic diseases, heart disease and cancer.
Pasta! Pasta! Pasta!
The wonders of pasta knows no boundaries. As is to be expected for a world pasta day article, we are proud in our passion for pasta and want to offer readers nothing but a shameless plug. There are a truly mind boggling 600 shapes of pasta in the world. The creative ones amongst us are in a minefield of potential intuitive designs. Further, pasta is revered by experts as a 'total' food given that it is consumed in every continent and satisfies the human diet's primary requirements. Pasta is typically made from durum wheat semolina or from the flour of other grains mixed with water and/or eggs. Pasta making is an artisanal art with restaurants carefully mastering their recipe to offer diners the best tastes possible. Diners are no doubt more familiar with the most famous types of pasta. These include fusilli, spaghetti, fettuccine, linguine, penne, cannelloni, tagliatelle and farfalle. In the words of the late, great Anthony Bourdain; "those places I don't understand, just doing bad food, it takes some doing. Making good pasta is so much easier than making bad stuff. It actually takes quite an effort to make poor linguine pomodoro".
World pasta day activities must begin with making a tasty pasta dish. Given that there are a plethora of options available, aspiring chefs amongst us must be tactful in preparation. Popular sauces to compliment the type of pasta include marinara, brown butter, Ragu, vodka sauce, and Alfredo. Catering to a large group can be an arduous task given the amount of options available as everyone could have a different preference. The American classic macaroni and cheese is always an option for those devoid of imagination. Mastering the plenty of variables in play are crucial and require meticulous planning. Given that this a challenge, it is only right that the finished article is shared with esteemed friends, followers and colleagues on social media. The savvy ones can utilize flattering filters to show off their pasta, creating envy for those not lucky enough to come together for a pasta party. Key to any social media hit is a witty #hashtag. Hopefully, the lure of the picture will set off a chain reaction and those who are envious will visit their favorite restaurant. Leaving pasta preparation to the experts is a guaranteed winner!
Italians Don't Die… They Pasta Way
For those that have made it this far and are still sceptical of pasta, we have one final paragraph to convert you. As a carbohydrate (thus prone to criticism), health warriors must be taught facts about the benefits of pasta. The glycemic index of pasta is lower than less complex carbohydrate foods and pasta is digested slowly to allow the sensation of being full for longer. Whole grain pasta is incredibly healthy and a study, published in Nutrition & Diabetes, links pasta intake with significantly lower body mass indexes (BMIs) and central obesity. Ultimately, pasta is cheap, affordable and healthy. Its health benefits, coupled with its ease of preparation, make pasta high in nutritional quality. These benefits have led pasta to become the 2016 Google Trend, and a healthy meal choice for top athletes.
By: Billy Rayfield, Contributing Writer (Non-Lawyer)