Perry County Health Officials – We Have An Outbreak!
Posted in Outbreaks & Recalls,Salmonella on August 12, 2018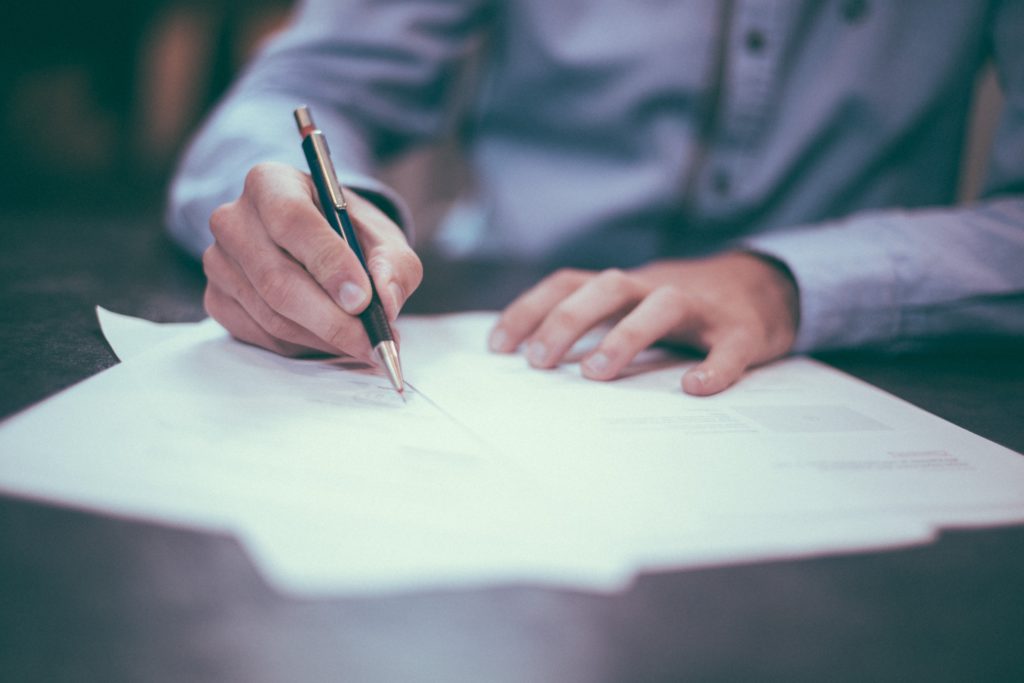 In Perry County, Missouri, thirty two cases of salmonella infection have been reported in the past five days, which amounts to more than six times the number of cases that the county health department sees in a year. As of last Thursday, the Perry County Memorial Hospital stated that there had been at least twenty three cases of salmonella diagnosed through the hospital and doctor's offices. The age range of people sickened by the infection is between two and sixty eight. At this time, no source of the outbreak has been determined, and the investigation is ongoing.
This recent outbreak is in addition to another seven cases of salmonella infection that has been reported from the Arapahoe County Fair in Colorado as recently as Friday. Again, no specific source has been determined, according to the Tri County Health Department. Those sickened reported that they had visited the fairgrounds between July 21 through July 29 of this year.
You May Be Asking Yourself….
You may be shaking your head in disbelief at the number of salmonella cases that have occurred. This year alone, to date, there have been twelve outbreaks: ten from food products and two from animal sources. If you count the aforementioned outbreaks, that number is fourteen. Here's a rundown of the recent outbreaks:
Raw Turkey: November 2017 – June 2018. This outbreak involved almost every type of turkey product, including ground turkey, turkey pieces, live turkeys, and raw turkey pet food. Ninety individuals became sickened across 26 states, with over half hospitalized. States affected were AK, CA, CO, FL, GA, HI, IA, IL, IN, KA, KY, MA, MI, MN, NJ, NY, NC, OH, OR, PA, SC, SD, TN, TX, VA, WI.
Hy-Vee Spring Pasta Salad: June – July 2018. Hy-Vee grocery stores voluntarily recalled its Hy-Vee Spring Pasta Salad due to the potential for salmonella contamination after twenty illnesses were reported in Minnesota, South Dakota, Nebraska, and Iowa after eating the salad. The recall included the pasta salads in one pound and three pound containers produced between June 1 and July 13, 2018.
Kellogg's Honey Smacks Cereal: March – July 2018. The FDC, CDC and local health officials investigated a multi-state outbreak of salmonella infections linked to Kellogg's Honey Smacks sweetened puffed wheat cereal. The Kellogg Company voluntarily recalled this entire product. One hundred people were affected by illness after consuming the cereal. The states affected included WA, OR, CA, MT, UT, CO, AZ, CO, OK, TX, LA, MS, AL, GA, FL, SC, NC, TN, VA, KY, WI, IL, MI, IN, OH, WV, MD, PA, NJ, NY, CT, RI, MA, NH.
Pre-Cut Melon: April – June 2018. Indianapolis-based Caito Foods voluntarily recalled fresh cut watermelon, honeydew melon, cantaloupe and fresh-cut mixed fruit containers due to a reported fifty eight illnesses traced back to the consumption of these products. Seventy people were affected in Michigan, Indiana, Ohio, Kentucky, Illinois, Tennessee and Missouri.
Eggs: March – May 2018. Rose Acre Farms recalled shell eggs that were contaminated by salmonella sold under multiple brand names such as Coburn Farms, Country Daybreak, Food Lion, Glenview, Great Value, Nelms, Sunshine Farms, Publix, and Sunups. Forty five salmonella illnesses were reported, including eleven hospitalizations. This outbreak included the states of AK, CO, FL, NJ, NY, NC, PA, SC, VA, and WV.
Raw Coconut: September 2017 – February 2018: International Harvest, Inc. of Mount Vernon, NY recalled 14,620 lbs. of bulk and 24,270 bags of Organic Go Smile! Raw Coconut, because it had the potential to be contaminated with  Thirteen people became sick with salmonella infections, and two were hospitalized. States affected included California, Colorado, Connecticut, Idaho, Michigan, Oregon, Texas, and Utah.
Chicken Salad: January – March 2018. The CDC reported that approximately one hundred and seventy people suffered from salmonella infection after consuming chicken salad produced by Triple T Specialty Meats Inc., and sold from January 4 through February 9, 2018 at Fareway grocery stores. There were no related deaths, but sixty two people were hospitalized. Additional information that was subsequently reported states that two hundred and sixty five people were affected after initial data was received by the CDC. States included Illinois, Iowa, Minnesota, Nebraska and South Dakota, Wisconsin, and Indiana.
Kratom: January 2017 – May 2018. A mandatory recall order from the FDA was issued after several products containing kratom were linked to salmonella. These products were produced by Triangle Pharmanaturals, LLC of Las Vegas Nevada and include all kratom powder products that were manufactured, processed, or packed from April 4, 2017 to June 1, 2018. This recall includes at least twenty six different products. Additionally, there are several strains of salmonella associated with this recall. Kratom is currently used in the US as an opiate substitute for the treatment of chronic pain. One hundred and ninety nine people were sickened in the following 41 states: AL,AK, AZ, CA, CO, CT, DE, FL, GA, HI, ID, IL, IN, IA, KS, KY, LA, MD, MA, MI, MN, MS, MO, NE, NV, NM, NY, NC, ND, OH, OK, OR, PA, SC, SD, TN, TX, UT, VA, WA, WV.
Raw Sprouts: January 2017 – May 2018. A multi-state outbreak of salmonella occurred when thirteen individuals reported sickness after eating alfalfa sprouts produced by Sweetwater Farms of Inman, Kansas. Five people were hospitalized. An additional five people from Wisconsin, Illinois, and Minnesota were sickened in March of this year when they reported salmonella infection symptoms after eating at Jimmy John sandwiches that contained raw sprouts.
We Seem to Know This All Too Well 
Unfortunately, many of us know what to look for when it comes to foodborne illness symptoms, and that of course includes our nemesis salmonella. However, it always bears repeating the symptoms of this sort of infection because of its recent prevalence.
Diarrhea
Fever
Abdominal cramps
Most people experience these symptoms twelve to seventy two hours after exposure to the bacteria. The illness itself runs its course in about four to seven days and most individuals need no treatment except rest and plenty of fluids. In severe cases, dehydration can occur, requiring hospitalization, and the infection may spread from the intestines to the bloodstream.
If you require a more in-depth analysis of the salmonella recalls mentioned in this article, the FDA contains a wealth of information including the product recalled, outbreaks associated with the product, product codes, and dates of recall, and links to complete information regarding the specific recall/outbreak. The link to the complete list of recalls for 2018 can be found here: www.fda.gov/Safety/Recalls/ArchiveRecalls/2018/default.htm?Page=6
By: Kerry Bazany, Contributing Writer (Non-Lawyer)