Pet Treat Salmonella Recall
Posted in Our Blog,Outbreaks & Recalls,Salmonella on July 8, 2019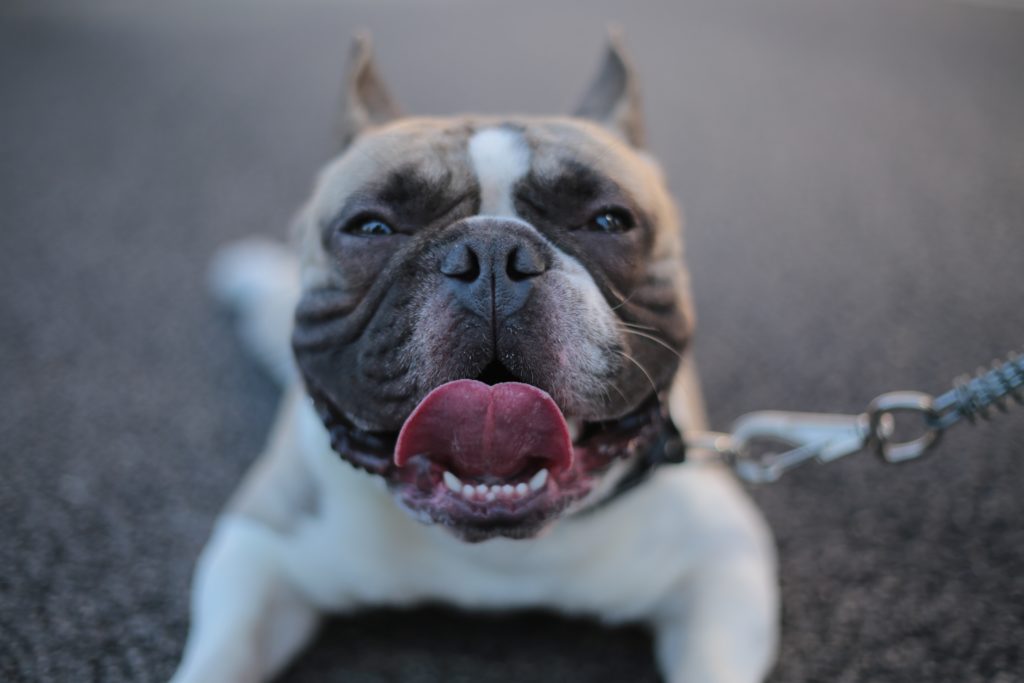 In response to multi-state Salmonella outbreak, Pet Supplies Plus is recalling all of their pig ear products sold at various locations across the country, including Ohio and Michigan, by several different vendors. The company said that one of their pig ears at a store in Michigan tested positive for Salmonella. This is what lead to the Pet Treat Salmonella Recall, and so they are pulling all of their products out of the market as a caution. They have also stopped shipping the products as of now. Anyone who bought pig ear treats from Pet Supplies Plus should throw them out immediately. These bulk pig ears were stocked in open bins.
The Outbreak as it Stands
To date, 45 people in 13 states have fallen ill. 12 have been hospitalized. No deaths have been reported yet. Illnesses started on dates ranging from November 18, 2018 to June 13, 2019. The age of ill people ranged in between 1 year to 81 years, with a median age of 23. Females comprise 50% of the total ill people. Out of 39 people whose information is available, 12 (31%) have been hospitalized. More illnesses can be reported due to the time difference between when a person falls ill and when the illness is reported. This can take an average of 2-4 weeks.
Here is a breakdown of reported cases:
| | |
| --- | --- |
| State | Number of Cases |
| Iowa | 12 |
| Michigan | 7 |
| New York | 6 |
| Illinois | 3 |
| Indiana | 3 |
| Kansas | 3 |
| Missouri | 3 |
| Massachusetts | 2 |
| Pennsylvania | 2 |
| California | 1 |
| North Dakota | 1 |
| South Carolina | 1 |
| Wisconsin | 1 |
Worse, the Salmonella in many people who fell ill as part of the outbreak is drug resistant. Whole genome sequencing indicated that 30 out of 45 patients are infected with drug-resistant Salmonella bacteria. The strains had decreased susceptibility to ampicillin, ciprofloxacin, gentamicin, nalidixic acid, streptomycin, sulfisoxazole, tetracycline and trimethoprim-sulfamethoxazole. This means that it will be more difficult to treat the infection as the bacteria will not respond to commonly available antibiotics. The doctors will have to prescribe a whole another course of antibiotics for the patients.
Epidemiologic evidence suggested that pig ear dog treats is the source of the outbreak. Out of 38 people who were interviewed, 34 (89%) reported that they had contact with a dog in a week before they fell ill. And out of 24 with available information, 17 (71%) reported they had contact with either pig ear dog treats or dogs who were given pig ear dog treats.
Michigan Department of Health and Investigation collected pig ear treats from retail locations where ill people reported buying them. The samples tested positive for Salmonella Newport, Salmonella London, Salmonella Infantis and Salmonella Typhimurium. Investigation is ongoing to find out if any human illness is linked to those strains. No common supplier has been named yet – so be wary of all pig ear dog treats right now.
Salmonella from pig ear dog treats can spread to humans in a number of ways:
Cross-Transmission: If the pig ear dog treats are left with human food, they can contaminate them as well, if any direct contact occurs. It is important that you keep dog food in a separate compartment than human food.
Direct Contact: When you touch the contaminated treat, Salmonella bacteria gets spread to your hands. It can spread from there to anything you touch – from surfaces to other food products. It's necessary that you properly wash your hands after feeding your dog. This should especially be taken care of in case of children. They should be supervised while feeding dogs and at this time, not feed dog treats at all until the outbreak is over.
Fecal Route: Even if your dog contracts Salmonella by pig ear treats, it is possible that he doesn't show any symptoms of the illness. He might be perfectly normal and still carry the bacteria. This bacteria gets shed into his feces. From there, it can spread to other surfaces of the house. It is important that you train your dog to poop outside the house and clean the area properly as well.
Dog Licking: When your dog is biting on these yummy pig ear treats, salmonella from it gets spread to his mouth and when he licks any of your body part, the bacteria gets transmitted there as well. It is important that you don't let your dog lick your face and mouth and wash off any part of your body that has his saliva on it thoroughly.
How to protect yourself?
Wash your hands thoroughly with soap and water after feeding your dog. Keep his food separately as well. If you are buying dog treats without any packaging, make sure you wash your hands after you are done shopping.
Supervise young children around dogs. If you are letting them feed the dog, make sure you wash their hands immediately. If you do choose to feed pig ear treats to your pet, make sure that your young one doesn't touch it at least until the outbreak seems to be over.
Be aware of all the risks that pig ear treats carry right now and make a conscious choice of whether you want to feed it to your pet or not during this ongoing outbreak.
Some dogs might show clear signs of Salmonella, so look out for them. If your dog is having diarrhea that has blood or mucus in it or is vomiting and has a fever, consult a vet immediately.
What is Salmonella?
Salmonella is a bacterium that can cause food poisoning in humans. It is one of the most common foodborne illnesses in the US with more than 1.2 million illnesses recorded each year. Some of the most common symptoms of the illness is diarrhea, vomiting and abdominal cramps. Incubation period is around 6 to 72 hours. Some individuals are more susceptible to developing the illness and also, having complications like young children, elders, pregnant women and those with compromised immune system. The illness subsides on its own in healthy individuals within a few days. Sometimes, hospitalisation is required. Complications such as dehydration, bacteremia (bloodstream infection) and reactive arthritis.
The Lange Law Firm 
Our mission is to help families who have been harmed by contaminated food or water.  When corporations cause Salmonella food poisoning outbreaks or Legionnaires' disease outbreaks, we use the law to hold them accountable.  The Lange Law Firm is the only law firm in the nation solely focused on representing families in food poisoning lawsuits and Legionnaires disease lawsuits.
If you or your child was infected with Salmonella after eating papayas in this Salmonella Papaya Outbreak and are interested in making a legal claim for compensation, we have a Salmonella lawyer ready to help you.  Call us for a free no obligation legal consultation at (833) 330-3663 or send us an e-mail here.
By: Pooja Sharma, Contributing Writer (Non-Lawyer)