Pot 'O Gold Dairy Raw Milk Outbreak
Posted in Outbreaks & Recalls,Salmonella on October 15, 2018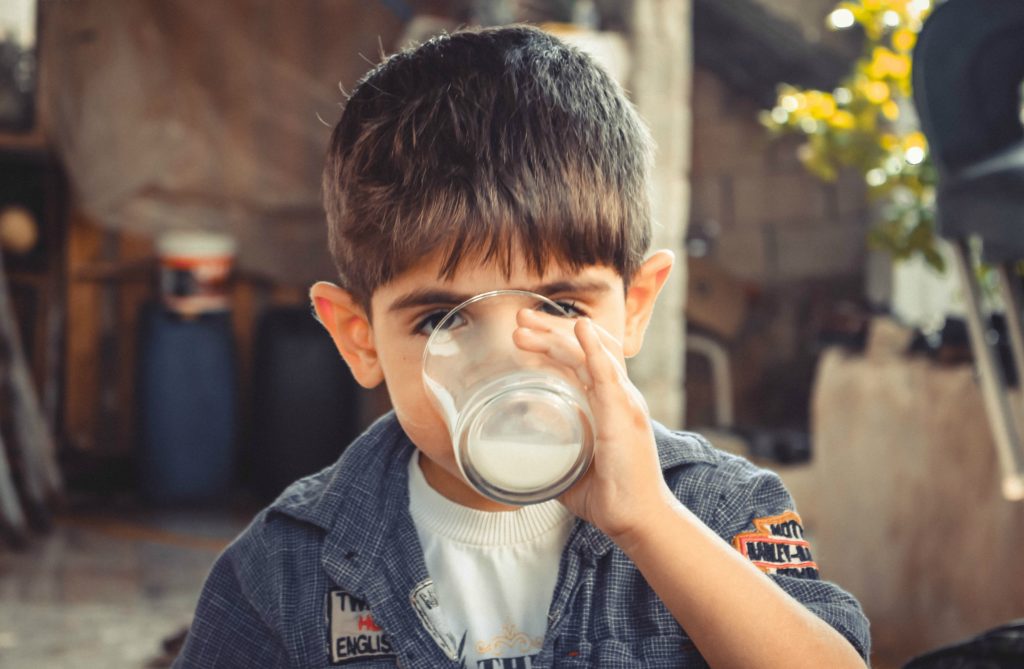 Another large salmonella outbreak has occurred, and this time it is directly linked to raw milk sold from Pot 'O Gold Dairy Specialties in Bear Lake, Warren County. Located in Pennsylvania, this dairy business took a severe hit when the Pennsylvania State Department of Agriculture released information about the outbreak just a few days ago. The company deliberately updated their Facebook page to clarify the issue as much as possible, telling their followers, "There were some inaccurate reports out there that there was a total recall on ALL our milk. THAT IS NOT THE CASE! The ONLY milk that is under testing is the RAW MILK WITH THE RED CAP! All pasteurized varieties are fine and for sale at all locations." But even with this being stated, most to all of Pot 'O Gold Dairy Specialities products are affected by the latest news of a salmonella outbreak. Here's what you need to know about the Pot 'O Gold Dairy Raw Milk Outbreak.
According to the State Departments of Agriculture, there is an official health warning out that recommends consumers discard tainted raw milk from the Warren County dairy. The department states, "Consumers who purchased raw whole milk from Pot 'O Gold Dairy Specialties in Bear Lake, Warren County from September 10 to present should immediately discard the milk. Milk was sold in glass half gallon containers with the Pot O' Gold label at 16 stores in Crawford, Erie, McKean, Venango, and Warren counties. The milk is linked to confirmed illnesses of salmonella."
Even though the dairy is settled away in Warren County, many other parts of the country are directly influenced due to sales and demand. According to the Pot 'O Gold Dairy Specialties facebook page,
The last 2 days here at the farm have been very stressful for us and all our wonderful outlets who sell our milk but one thing we know for sure; we have the most kind, caring, dedicated and staunch advocates for our farm anywhere.
No mention about what they are doing to remedy any future contamination. Now that the story has been put on the news wire, it has gone all over, even to Hawaii news.
It is very hard to see these reports when the results from our milk samples have not come back yet to make a positive connection.
Unfortunately, the influence of the bad milk products could have stretched far and wide, since Pot 'O Gold products, mainly the contaminated milk, have been sold in all of the following locations:
Crawford County

Buck and Kathy, Titusville
D&J Bakery, Cambridge Springs
Miller's Country Store, Cochranton

Erie County

Corry Lumber, Corry
Duran's Farm Fresh Products, Waterford
Edinboro Market, Edinboro
Orton's Fruit Market, North East
Sander's Market, Corry

McKean County
Venango County

Farmer's Daughter's Country Market

Warren County

Kondak's Market, Clarendon
Lottsville Milling, Lottsville
Scandia General Store, Scandia
Shell Service Center, Warren
Town and Country Store, Sugar Grove
Youngsville Hardware, Youngsville
Nine cases of salmonella have already been confirmed directly due to the milk sold in glass half gallon containers from Pot 'O Gold. The press has not released ages or the patients' state of health. It's unclear if anyone has been hospitalized and illness onset dates are also currently withheld. However, all milk sold from September 10th, 2018, to the present is all included in the recall. While it should be clarified that not everyone who consumes raw milk will contract any form of foodborne illness, consuming raw milk has commonly been known to result in some sort of digestive infection.
It's important to understand that raw milk from cows, sheeps, or goats has not been processed to kill any harmful bacteria commonly thriving in dairy farms, which means that the milk itself can carry these dangerous bacteria (such as salmonella or campylobacter) and cause numerous foodborne illnesses for anyone who drinks it. People who drink raw milk or eat food made from raw milk run the risk of contracting a serious food poisoning illness, which can be especially damaging to people with preexisting health problems, compromised or weak immune systems, the elderly, children, and pregnant women.
This is why many recommend pasteurizing milk, and suggest one only drink milk that has been properly pasteurized. The pasteurization process is able to eliminate all of the harmful bacteria within the milk by heating it to a certain temperature for a scientifically set period of time. This process was first developed by Louis Pasteur back in 1864. It kills the harmful bacterium and organisms that are responsible for causing a variety of diseases, including listeriosis, typhoid fever, tuberculosis, diphtheria, and brucellosis. It's important to keep in mind, however, that even pasteurized milk contains very low levels of nonpathogenic bacteria, such that cause food spoilage of the milk is not properly stored. Keeping your milk in the refrigerator is important!
Whether you only drink pasteurized milk or you're dedicated to raw, it's important to always be aware of food poisoning symptoms in order to seek medical attention when needed. While most people who contract salmonella poisoning recover on their own, many others require medical attention in order to protect their health. Not only will this help you recover in the safest way possible, but it will also help department officials become aware of a possible outbreak. Many doctors are warned to report certain issues such as potential food poisoning cases, so by getting your own case reported, you could be helping officials track down and eliminate the source of an outbreak.
In times like these with outbreaks manifesting out of seemingly nowhere, it's important to care for your health and protect it as best as possible.
Our Salmonella Lawyer is Here to Help You
If you believe you have developed Salmonella after drinking raw milk, we want you to know that a Salmonella lawyer at the Lange Law Firm, PLLC is currently investigating this matter, helping several families already involved in the outbreak, and offering free legal consultations. Our lawyer, Jory Lange became a lawyer to help make our communities and families safer.
If you or a loved one have become ill, you can call (833) 330-3663 for a free consultation or complete the form here.
By: Abbey Ryan Elder, Contributing Writer (Non-Lawyer)