Publix's E. coli Uh-Oh, O26 That Is…
Posted in E. coli,Outbreaks & Recalls on August 31, 2018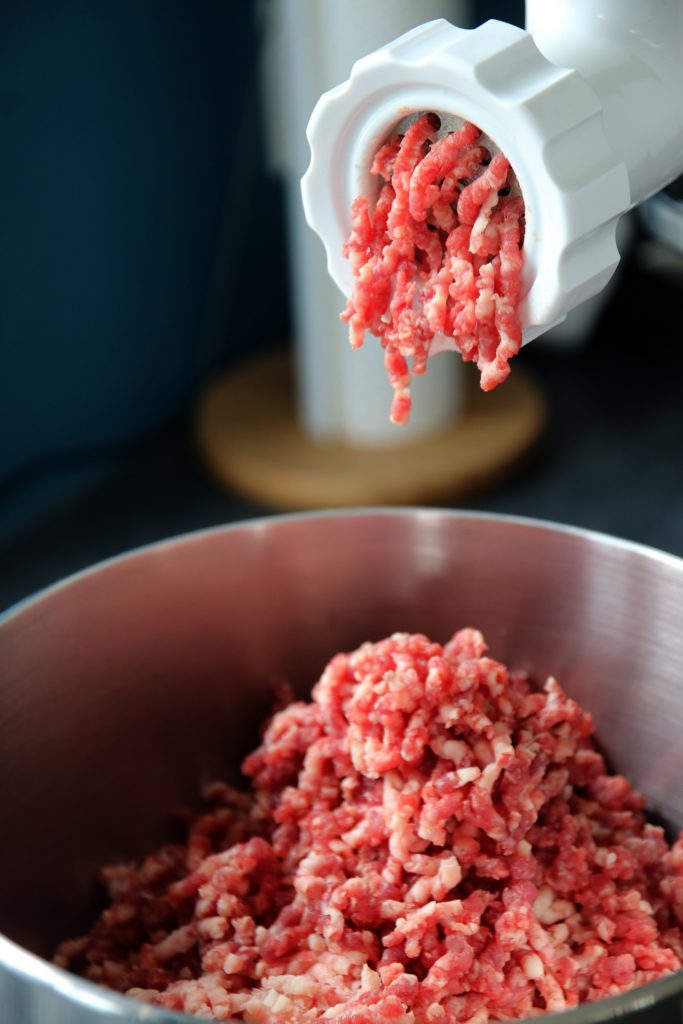 Ground beef sold at Publix this summer may have infected 18 people with E. coli O26.  The E. coli-contaminated beef was sold at Publix stores in these Florida counties:  Brevard, Charlotte, Citrus, Collier, DeSoto, Flagler, Hernando, Highlands, Hillsborough, Indian River, Lake; Lee, Manatee, Marion, Orange, Osceola, Pasco, Pinellas, Polk, Sarasota, Seminole, St. Lucie, Sumter, and Volusia.
The E. coli-contaminated ground beef products were sold at Publix from June 25 to July 31.
Publix is recalling ground chuck, ground chuck burgers, gourmet burgers (Jalapeno & Cheddar, Pimento & Cheese, Bacon & Cheddar, Bacon & Fried Onion, Blue Cheese, and Swiss & Mushroom), seasoned ground chuck burgers (Badia, Mesquite, Montreal, and Steakhouse), meatballs (Bacon & Cheddar, Bacon & Fried Onion, Blue Cheese, Jalapeno & Cheddar, Swiss & Mushroom, and Spanish), Meatloaf (Seasoned and Grillers),  sliders (Bacon & Cheddar, Bacon & Fried Onion, Ground Chuck, Blue Cheese, Jalapeno & Cheddar, and Swiss & Mushroom), and stuffed peppers.
According to the United States Department of Agriculture (USDA), the ground beef products being recalled present "a health hazard situation where there is a reasonable probability that the use of the product will cause serious, adverse health consequences or death."
In the meantime, FSIS is working closely with the Centers for Disease Control and Prevention (CDC) and the state and local health agencies to investigate this outbreak. At this time, a beef supplier has not yet been identified. It is hopeful that traceback investigations will help in the identification of this supplier, and get to the bottom of how the contamination occurred.
Who Is Affected?
At least 18 people have been infected with E. coli O26 in this outbreak.  Patients became ill between July 5 and July 25, 2018.  The USDA's traceback investigation determined that patients in this outbreak became sick after eating ground beef products sold at Publix Super Markets.
Frozen Ground Beef:  A Continuing Concern
The USDA warns that tainted ground beef may still be in people's freezers.  The USDA's Food Safety and Inspection Service (FSIS) "is concerned that some product may be frozen and in consumers' freezers. Consumers who have purchased these products are urged not to consume them. These products should be thrown away or returned to the place of purchase."
E. coli O26
E. coli O26, like the more common E. coli O157:H7, is a serovar of Shiga toxin-producing E. coli(STEC). People can become ill from STECs 2–8 days (average of 3–4 days) after exposure to the organism.
People typically become ill from E. coli O26 two to eight days after eating the contaminated food (with three to four days being average).  According to the USDA, "Most people infected with STEC O26 develop diarrhea (often bloody) and vomiting."
E. coli is usually diagnosed after testing a stool sample. The USDA reports, "Vigorous rehydration and other supportive care is the usual treatment; antibiotic treatment is generally not recommended."
"Easy bruising, pallor and decreased urine output" can be signs of hemolytic uremic syndrome (HUS), a kind of kidney failure.  Anyone experiencing these symptoms is urged to immediately seek emergency medical treatment.
E. coli Symptoms
While symptoms can vary from person to person, the classic symptoms of an E. coli infection include:
Severe stomach cramps
Watery diarrhea, which often turns into bloody diarrhea
Vomiting
Sometimes a low grade fever (usually less than 101˚Fahrenheit)
Most people with E. coli infections experience diarrhea and abdominal cramps beginning two to eight after eating the E. coli-contaminated food.
How Are E. coli Infections Diagnosed?
Only a doctor can diagnose an E. coli infection. Doctors can test a stool sample for the presence of E. coli bacteria.
What Are The Long-Term Complications of an E. coli Infections?
There can be. 5-10% of patients with STEC E. coli infections develop Hemolytic Uremic Syndrome (HUS).  A kind of kidney failure, HUS can have long term consequences.  It can even be fatal.  HUS can occur within approximately five to ten days after consuming the E. coli-contaminated food.  Anyone can develop HUS.  But children under the age of five are at the greatest risk.
Ground Beef Risks
"FSIS advises all consumers to safely prepare their raw meat products, including fresh and frozen, and only consume ground beef that has been cooked to a temperature of 160°F. (Some health agencies recommend an optimum cooking temperature of at least 165°F to be safe). The only way to confirm that ground beef is cooked to a temperature high enough to kill harmful bacteria is to use a food thermometer that measures internal temperature, http://1.usa.gov/1cDxcDQ. Consumers should take proper precautions when handling raw meat products. Proper hand washing after handling raw meat, poultry and eggs can greatly reduce the risk of bacterial cross-contamination to other foods and kitchen surfaces. It is important to prevent cross-contamination by washing counter tops and sinks with hot, soapy water."
E. coli Lawyer
E. coli lawyer Jory Lange is one of the nation's leading food poisoning lawyers. Mr. Lange has helped families from the Mid-Atlantic to the Midwest, from Florida to California, and in states across the nation.
If you or someone in your family tested positive for E. coli and you would like to know more about your legal rights, call (833) 330-3663 to get answers now.