Raw Ground Turkey Salmonella Hadar Outbreak
Posted in Our Blog,Outbreaks & Recalls,Salmonella on July 14, 2021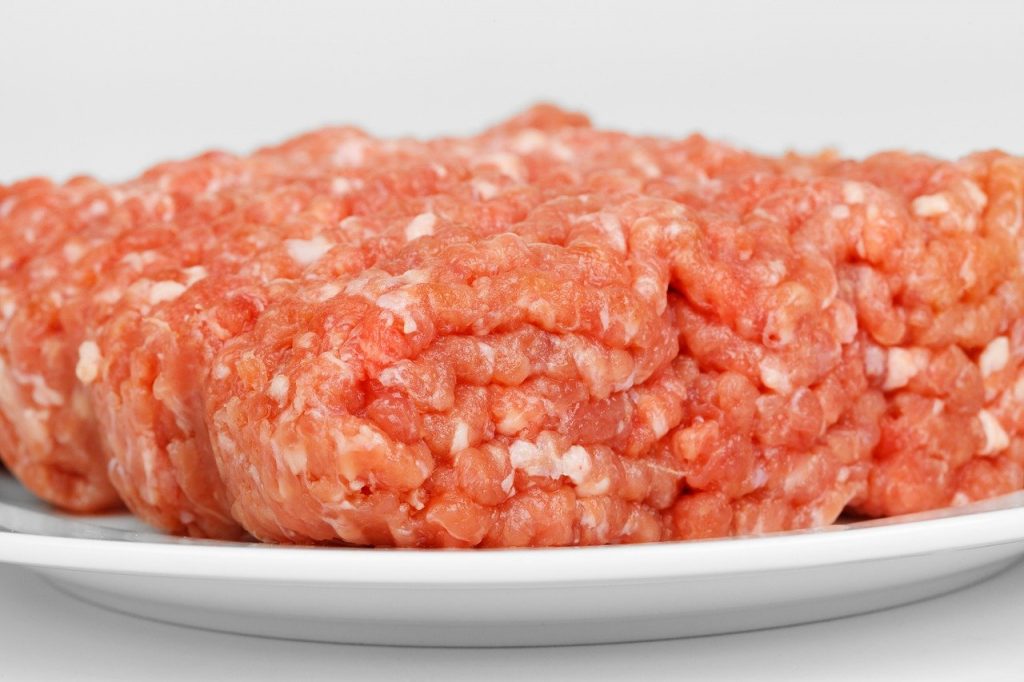 There is a public health alert for a Salmonella Hadar outbreak linked to Raw Ground Turkey. As a result, a total of 33 people have been infected with the outbreak strain of Salmonella Hadar. According to the Centers for Disease Control and Prevention (CDC), currently, 4 people have been hospitalized, no deaths have been reported.
Important Facts to know:
Thirty-three people infected with the outbreak Salmonella Hadar have been reported from fourteen states
Age ranges from 1-92 years old, with a median range of 40 years old
The fresh ground turkey is past it's sell-by dates thus no recall has been issued for more than 200,000 pounds of ground turkey
The U.S. Department of Agriculture's Food Safety and Inspection Service (FSIS) posted a public warning on April 10, 2021, urging people to check their home freezer for unused portion of the turkey
The raw ground turkey was produced on December 18, 2020, through December 29, 2020
Consumers who have purchased these products and may still be in consumer's freezers are urged not to consume the ground turkey
The ground turkey was sold nationwide
Around 33 people have been infected throughout 14 states, below is a list of all the states and the number of people that have become sick.
| | |
| --- | --- |
| State | Number of People Sick |
| AZ | 1 |
| CT | 2 |
| IN | 1 |
| MA | 7 |
| ME | 1 |
| MO | 2 |
| NC | 3 |
| NH | 1 |
| NJ | 3 |
| NY | 4 |
| PA | 4 |
| VA | 2 |
| MD | 1 |
| VT | 1 |
This chart shows when people with this Salmonella outbreak got sick:
Ground Turkey Products linked to Salmonella Hadar
The USDA states that, the ground turkey products were produced on December 18, 2020 through December 29,2020. The Following products are subject to the public health alert:
1-lb. packages of Nature's Promise Free from 94% LEAN | 6% FAT Ground Turkey with Use by/freeze/sell by date of 1/1/21, 1/3/21,1/4/21, 1/8/21 and 1/10/21 on the front of the package.
1-lb. packages of Wegman 94% LEAN | 6% FAT Ground Turkey with Use by/freeze/sell by date of 1/3/21, 1/4/21, 1/8/21 and 1/10/21 on the front of the package.
3-lb. packages of Wegman 94% LEAN | 6% FAT Ground Turkey with Use by/freeze/sell by date of 1/3/21, 1/4/21, 1/8/21 and 1/10/21 on the front of the package.
1-lb. packages of Plainville Farms Ground White Turkey 93% | 7% Fat with Use by/freeze/sell by date of 1/10/21 on the front of the package.
The products bear establishment number EST. P-244 inside the USDA mark of inspection. These items were shipped to retail locations nationwide.
USDA Recommends
Consumers who have purchased the contaminated product to be thrown away or returned to the place of purchase
All consumers to safely prepare their raw meat products, including fresh and frozen, and only consume raw ground turkey that had been cooked to a temperature of 165 °F
Consumers with food safety questions can call the toll-free USDA Meat and Poultry Hotline at 1-888-MPHotline (1-888-674-6854) or live chat via Ask USDA from 10 a.m. to 6 p.m. (Eastern Time) Monday through Friday.
How does Salmonella spread?  
Salmonella is a bacterium that lives in animal and human intestines and are shed through feces. Therefore, it is very important to wash your hands with warm, soapy water for 20 second after using the restroom, changing diapers, touching animals, before eating and before preparing food.
People can become infected with Salmonella by:
Eating foods contaminated with the bacteria
Contaminated foods are often of animal origin, such as beef, poultry, unpasteurized milk, or eggs
Vegetables may also be contaminated
Food may be contaminated by an infected food handler
Contact with farm animals or pets (including reptiles, baby chicks, and ducklings), animal feces, or animal environments
Touching contaminated surfaces or objects and then touching their mouth or putting a contaminated object into their mouth
Not washing hands after using the bathroom or changing diapers and then eating foods
Drinking raw, unpasteurized milk or contaminated water
Signs and Symptoms of Salmonella Illness
Usually, symptoms of Salmonella begin six hours to six says after infection and last four to seven days. The most common symptoms of salmonellosis are:
Diarrhea, abdominal cramps, and fever within 12 to 72 hours after eating the contaminated product
Nausea, vomiting, loss of appetite
Headaches
Preventing Salmonella Infection
Salmonella bacteria usually infects the digestive tract, but it can also travel through the bloodstream and infect other parts of the body. Consequently, the strains sometimes cause infection in urine, blood, bones, joints, or the nervous system (spinal fluid and brain) and can cause severe diseases. Therefore, antibiotic treatment is recommended for people with severe illness, older adults, infants (children younger than 12 months) and persons with weakened immune systems, such as HIV infection of chemotherapy treatment.
Below are tips from the CDC:
Wash your hands both before and after preparing food
Keep uncooked meats separate from produce, cooked foods and ready-to-eat foods
Wash cutting boards, utensils and counters with warm soapy water after dealing with raw chicken
Don't wash raw chicken, as germs could spread to other foods and kitchen surfaces
Make sure chicken is cooked to 165 degrees all the way through (not just on the surface). This will kill most, if not all, of the bacteria that could cause disease
Don't eat food that's been left out for longer than two hours
People who have salmonella shouldn't prepare food or pour water for others until their symptoms resolve and they have follow-up testing that is negative
Our Salmonella Lawyer is Here to Help You
If you believe you have developed Salmonella after eating turkey in this Raw Ground Turkey Salmonella Hadar Outbreak, we want you to know that a Salmonella lawyer at the Lange Law Firm, PLLC is currently investigating this matter and offering free legal consultations. Our lawyer, Jory Lange, and became a lawyer to help make our communities and families safer.
If you or a loved one have become ill after eating shrimp, you can call (833) 330-3663 for a free consultation or complete the form here.