Raw Macadamia Nuts Salmonella Recall
Posted in Our Blog,Outbreaks & Recalls,Salmonella on June 14, 2020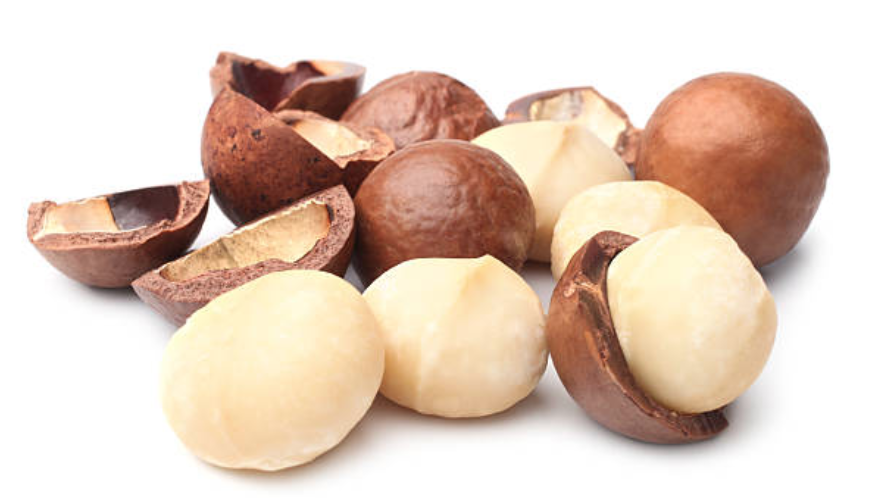 ON June 12, 2020, the FDA and NOW Health Group, Inc. announced a Raw Macadamia Nuts Salmonella Recall on the company's NOW Real Food® Raw Macadamia Nuts – Product Code 7119, Lot#3141055 – because this lot has the potential to be contaminated with Salmonella. The announcement comes with a notice from the company that "no other NOW Real Food® products are affected or are involved in this recall. No illnesses have been reported to date in connection with this product."
About the Recall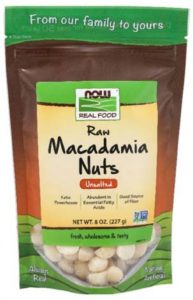 According to the recall notice,
"This lot was distributed online and in retail stores nationwide. Recalled products include:
| Item Number | Description | Lot Number | Best By Date |
| --- | --- | --- | --- |
| 7119 | NOW Real Food® Raw Macadamia Nuts, Unsalted, 8 oz. pouch | 3141055 | 01/2021 |
NOW became aware of the potential contamination after routine sampling in a later lot of finished product (which contained the same lot of raw material as used in the recalled lot) found the bacteria. This later finished product lot was not released and remains in a quarantined state.
NOW has provided information on this recall to all its retailers who purchased this product and has encouraged retailers to make every effort to contact their customers to facilitate the return of affected products.
Consumers who have purchased the recalled Raw Macadamia Nuts should stop using the product immediately and return it to place of purchase for a full refund. Receipt is not required for refund."
Causes of Salmonella Food Poisoning
Salmonella bacteria live in the intestines of people, animals and birds. Most people are infected with salmonella by eating foods that have been contaminated by feces. Commonly infected foods include:
Raw meat, poultry and seafood. Feces may get onto raw meat and poultry during the butchering process. Seafood may be contaminated if harvested from contaminated water.
Raw eggs. While an egg's shell may seem to be a perfect barrier to contamination, some infected chickens produce eggs that contain salmonella before the shell is even formed. Raw eggs are used in homemade versions of mayonnaise and hollandaise sauce.
Fruits and vegetables. Some fresh produce, particularly imported varieties, may be hydrated in the field or washed during processing with water contaminated with salmonella. Contamination also can occur in the kitchen, when juices from raw meat and poultry come into contact with uncooked foods, such as salads.
What You Need To Know About Salmonella
CDC estimates Salmonella causes about 1.2 million illnesses, 23,000 hospitalizations, and 450 deaths in the United States every year. Food is the source for about 1 million of these illnesses.
Most people infected with Salmonella develop diarrhea, fever, and abdominal cramps 12 to 72 hours after infection. The illness usually lasts 4 to 7 days, and most persons recover without treatment.
However, in some persons, the diarrhea may be so severe that the patient needs to be hospitalized.
Diagnosing salmonellosis requires testing a clinical specimen (such as stool or blood) from an infected person to distinguish it from other illnesses that can cause diarrhea, fever, and abdominal cramps. Once Salmonella is identified in the specimen, additional testing can be done to further characterize the Salmonella.
Steps in Laboratory Testing and Reporting Salmonella
Laboratory scientists identify Salmonella infection by culturing a patient's sample. If Salmonella bacteria grow, then the diagnosis is confirmed, or in laboratory-terms, "culture confirmed."
Clinical diagnostic laboratories report the test results to the treating clinician and submit Salmonella isolates to state and territorial public health laboratories for serotyping and DNA fingerprinting.
The public health laboratories report the results to CDC's Laboratory-based Enteric Disease Surveillance and to PulseNet
The public health laboratories forward atypical serotypes to CDC's National Salmonella Reference Laboratory for more characterization or confirmation.
How The Lange Law Firm Can Help
Our mission is to help families who have been harmed by contaminated food or water.  When corporations cause Salmonella food poisoning outbreaks or Legionnaires' disease outbreaks, we use the law to hold them accountable.  The Lange Law Firm is the only law firm in the nation solely focused on representing families in food poisoning lawsuits and Legionnaires disease lawsuits.
If you got sick from raw macadamia nuts linked to the Raw Macadamia Nuts Salmonella Recall and are interested in making a legal claim for compensation, we can help.  Our Salmonella lawyer can help you pursue compensation for your Salmonella infection.  Call us for a free no obligation legal consultation at (833) 330-3663 or send us an e-mail here.
By: Candess Zona-Mendola