Real Kosher Ice Cream Listeria Recall
Posted in Listeria,Outbreaks & Recalls on August 16, 2023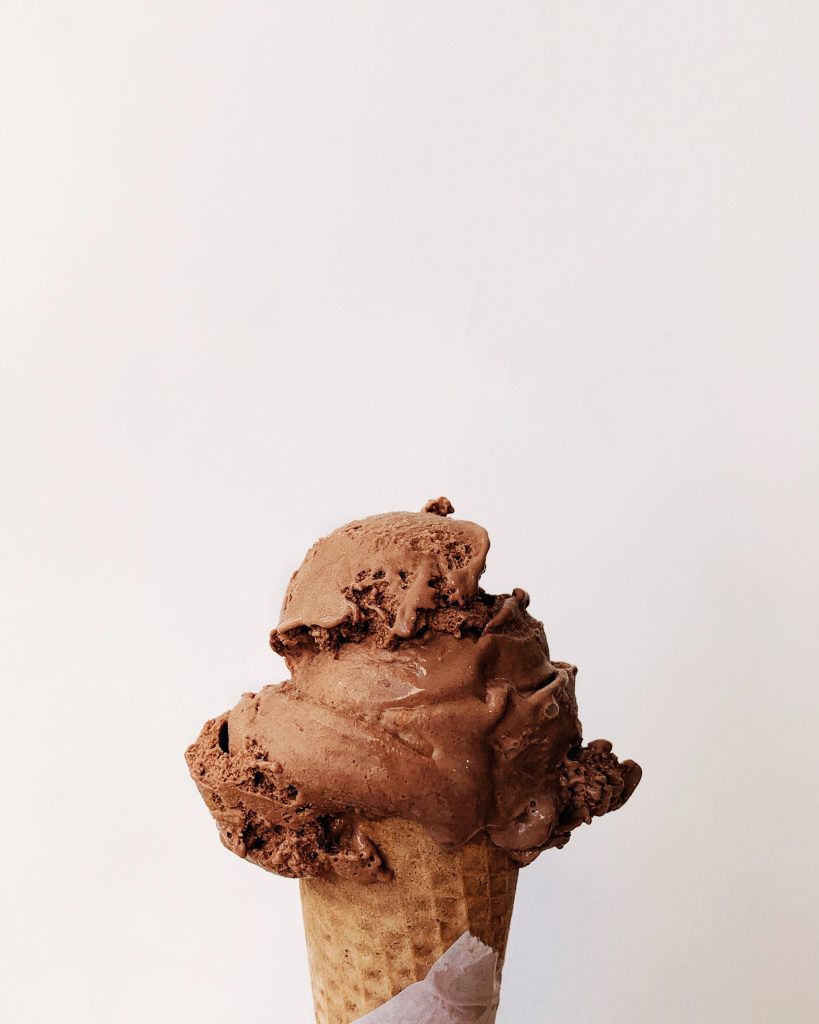 Real Kosher Ice Cream of Brooklyn, New York issued a recall on August 9, 2023 for their Soft Serve on the Go ice cream and sorbet cups due to potential contamination with the health threat, Listeria monocytogenes after two people in two different states fell sick with the same illness. Both patients required hospitalization, but not deaths have been reported. Listeria is a microscopic organism that can cause illness in normally healthy individuals and serious or life-threatening illness in the very young, the frail or elderly, and those with a weakened immune system. Listeria infection is especially dangerous infants and fetuses.
Real Kosher Ice Cream Listeria Recall
Real Kosher Ice Cream Soft Serve on the Go cups are sold through canteens, grocery stores, and convenient stores and were distributed to the states of California, Colorado, Connecticut, Delaware, Florida, Massachusetts, Maryland. Michigan, Minnesota, North Carolina, New Hampshire, New Jersey, New York, Ohio, Pennsylvania, Virginia, and West Virginia.
The recalled product can be identified as packaged in an 8 fluid ounce, clear plastic cup with a clear, domed lid. It looks like a soft serve cup that would be served in a typical ice cream store and comes with a spoon attached to it.
The brand does not include lot numbers on the packaging, so recalled products can be best identified by their UPC numbers (barcodes).
The following soft serve products are subject to the recall:
| | | | |
| --- | --- | --- | --- |
| Brand | Flavor | Size | UPC |
| Soft Serve On The Go | Chocolate Vanilla | 8 fl. Oz. |  0-91404-15129-0 |
| Soft Serve On The Go | Razzle | 8 fl. Oz. | 0-91404-15133-7 |
| Soft Serve On The Go | Caramel | 8 fl. Oz. | 0-91404-15131-3 |
| Soft Serve On The Go | Parve Vanilla Chocolate | 8 fl. Oz. | 0-91404-15113-9 |
| Soft Serve On The Go | Sorbet Strawberry Mango | 8 fl. Oz. | 0-91404-15128-3 |
| Soft Serve Lite | Peanut Butter | 8 fl. Oz. | 0-91404-15285-3 |
All products made through 8/4/23 are being recalled, however the company does not include best by or manufacture dates on the packaging. The company indicated that future versions of the product would be clearly marked with a label informing consumers that the product is safe once they receive guidance from health officials.
Real Kosher Ice Cream indicated the other products, such as the frozen pizzas and frozen fruit are not involved in this recall. They were manufactured at a different facility and completely unrelated.
The Outbreak Investigation
This recall was initiated as a result of an outbreak investigation.
Patient interview information lead the Pennsylvania Department of Agriculture to test product samples after a patient reported falling ill after consuming the Soft Serve on the Go Chocolate Vanilla product. The product tested positive for Listeria monocytogenes bacteria.
Another patient in New York also tested positive for Listeria after consuming the same flavor of Real Kosher Ice Cream.
Real Kosher Ice Cream has ceased production and distribution of the Soft Serve Ice Cream products and is working with the United States Food and Drug Administration (FDA) to investigate the cause of the contamination.
Ari Klein, owner of Real Kosher Ice Cream's owners indicated that they are cooperating with health officials to determine the cause of the illness. "We're dealing with them on a daily basis," said Klein. Out of an abundance of caution, the company voluntarily recalled the entire Soft Serve on the Go line, "even though it was only one flavor."
What is Listeria
Listeria monocytogenes is the microscopic bacteria responsible for the illness, listeriosis.
The Centers for Disease Control and Prevention (CDC) estimates that about 1,600 people are sickened with listeriosis each year, resulting in around 260 deaths. Certain groups are more likely to become sick after exposure. This includes people who are pregnant and their newborns, adults over the age of 65, and those with a weakened immune system.
In most cases, people who are pregnant experience milder symptoms in their own body, with the risk more serious to the fetus or newborn. Those who are not pregnant tend to suffer more serious symptoms. Most normally healthy individuals can still become sick, though symptoms may be on the mild side and often recover on their own without medical intervention.
But this isn't always the case.
Invasive Illness
In some cases, the bacteria spreads beyond the digestive system and enters other parts of the body. This is what is called invasive illness.
Invasive illness symptoms in people who are pregnant often appear as flu-like symptoms. Fever, muscle aches, and fatigue are common. It is not uncommon for pregnant people to show no symptoms at all. However, the risk of miscarriage, stillbirth, premature delivery, or life-threatening infection of the newborn is very high.
For those who are not pregnant, typical symptoms of invasive Listeria infection often include fever, flu-like symptoms, headache, stiff neck, confusion, loss of balance, and/or seizures. Nearly 1 in every 20 non-pregnant people with invasive listeriosis die from the illness.
Intestinal Illness
A common form of listeriosis is in the form of intestinal illness. This type of illness is "rarely diagnosed" because the diarrheal symptoms are similar to other diarrheal illnesses, and confirmation would only happen if the patient's stool sample was tested specifically for Listeria. Unless there is a specific reason, this test is often not performed.
Typical symptoms of intestinal illness include diarrhea and vomiting. These symptoms usually begin within 24 hours of consuming contaminated food and generally lasts around 1 to 3 days.
Intestinal illness symptoms are often mild, but this diarrheal illness can develop into invasive illness. It is important to closely monitor symptoms.
What Do I Do If I Am Sick with Listeria
If you have consumed the recalled product and are experiencing symptoms of Listeria infection, there are a few things you can do to help yourself through this unfortunate experience.
Hydrate
Diarrheal illness, with or without vomiting can often lead to dangerous dehydration. Dehydration affects many organs in your body. Drink plenty of fluids and seek medical attention if you become dehydrated.
Make a List
To help health officials with the traceback investigation, if you are experiencing Listeria symptoms break out the pen and paper and start making a list. Consider all of the things you have eaten or drank in the week prior to becoming sick. Be sure to document where you got it from and where you consumed it. If your list matches up with another outbreak patient's list, you could help find the source of the outbreak. This recall is for a particular brand of ice cream, but as more patient interviews come together, an ingredient may be implicated, or even additional products. The more information traceback investigators have to work with, the better the picture will be.
Reach Out to Your Healthcare Provider
If your symptoms are not severe enough to warrant medical attention, you may consider keeping it to yourself. But your contribution to the investigation could shed light on new information. You can still have your sample tested to confirm you are infected with Listeria monocytogenes. If your strain matches the outbreak strain, your patient interview can be used in the investigation.
Get Help from a Listeria Lawyer
If your life has been impacted by a foodborne outbreak due to negligence of a food manufacturer, you may be able to get help with medical bills, lost wages, and other burdens endured as a result of the infection. A trusted and experienced Listeria Lawyer can help you navigate this difficult process. The Lange Law Firm, PLLC has helped countless people in these types of situations. Call (833) 330-3663 or email for a free consultation.
By: Heather Van Tassell