Red Robin Ecoli Outbreak – Restaurant Closed
Posted in E. coli,Our Blog,Outbreaks & Recalls on July 11, 2019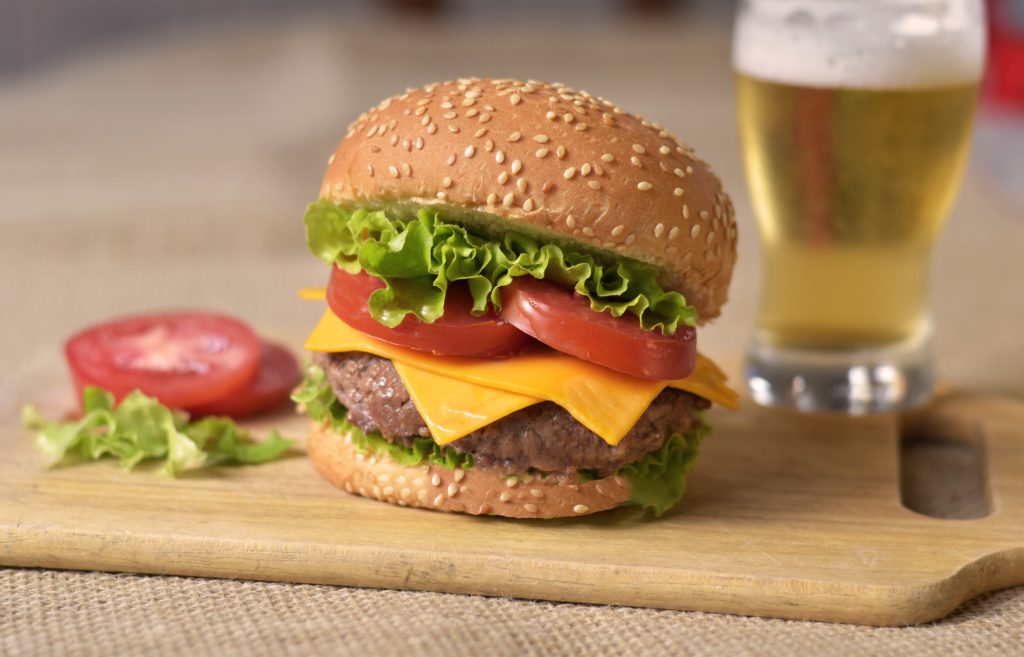 Put down that burger. There's another Ecoli outbreak linked to burgers – well this time, a burger joint.  The news just broke that an adult and two children have tested positive for Ecoli after eating at a Red Robin Gourmet Burgers and Brews in Westminster, Colorado. Here's what we know about the Red Robin Ecoli Outbreak:
The Outbreak
What little we know on the outbreak is as follows:
Three people have confirmed Ecoli illnesses, two of which are children
Two of the three sick required hospitalization
Ecoli O157:H7 is the identified bacteria
Two days ago, the Tri-County health officials inspected the restaurant, at 799 W. 146th Ave., after receiving information about the outbreak from the Colorado Department of Public Health and Environment.
The inspection found multiple food safety violations, including:

improper employee washing of hands,
improper cleaning and sanitizing of food preparation surfaces, and
cross contamination between raw meats and other prepared foods

Red Robin management voluntarily closed the restaurant on Wednesday.
The media reports that the restaurant was shut down for cleaning and sanitizing. The restaurant's employees will also be tested for Ecoli and will undergo food safety training. According to the agency:
"E. coli can be found in raw or under cooked meats, contaminated fruits and vegetables, unpasteurized milk or juice, and in the stool of people who are infected," said Ashley Richter, a Tri-County staffer.
Investigators have not yet determined the actual food source of the outbreak at this time. Investigations are ongoing.
About Ecoli O157
Escherichia coli O157 is one of the varieties of Ecoli that produce a nasty chemical called a shiga toxin. These species of Ecoli are called STEC Ecoli. Not all of the Ecoli cause illness in people, but those that do are quite serious. Symptoms manifest within 2 to 10 days, most often showing up between day 3 and day 4 after exposure. They're a bit harsher than your typical case of food poisoning; vomiting is common, as is bloody diarrhea.
Like other strains that produce shiga toxin, O157 can cause a debilitating condition called hemolytic-uremic syndrome (HUS). HUS is a condition that most often affects children. The condition's symptoms include kidney failure, the loss of red blood cells leading to anemia, and a low count of platelets in the blood. Hemolytic-uremic syndrome is quite deadly, and proves fatal for five to ten percent of those unfortunate enough to develop it.
According to the media release:
"E. coli can be passed between people when an infected person doesn't wash their hands properly after using the toilet. Foods that are prepared on unclean surfaces can also transmit the bacteria. People are advised to make sure raw meat never comes into contact with ready-to-eat food."
Health Department Recommendations
As the investigation is ongoing, the health agents are quick to remind the public that other cases may still be out there. Anyone who ate at the Red Robin since June 1 and became ill with Ecoli symptoms should immediately contact a doctor or health care provider to consider testing. Only a physician can properly diagnose an Ecoli infection. Also, don't forget to report your illnesses to your local health department!
The Colorado Department of Health recommends:
"Please report all outbreaks of enteric illness to us and/or the appropriate local public health agency within 24 hours after the outbreak is detected. Local public health agencies should call us at 303-692-2700 to report outbreaks and obtain an outbreak ID number, especially before sending specimens to the state public health laboratory for testing."
The Lange Law Firm
Our mission is to help families who have been harmed by contaminated food.  When corporations cause food poisoning or Legionnaires' disease outbreaks, we use the law to hold them accountable.  The Lange Law Firm, PLLC is the only law firm in the nation solely focused on representing families in food poisoning lawsuits and Legionnaires disease lawsuits.
If you or your child was infected with Ecoli after eating at Red Robin and are interested in making a legal claim for compensation, we have an Ecoli lawyer ready to help you.  Call us for a free no obligation legal consultation at (833) 330-3663 or send us an e-mail here.
By: Candess Zona-Mendola, Editor (Non-Lawyer)