Michigan Cases Up in Romaine Ecoli Outbreak
Posted in E. coli,Outbreaks & Recalls on November 23, 2018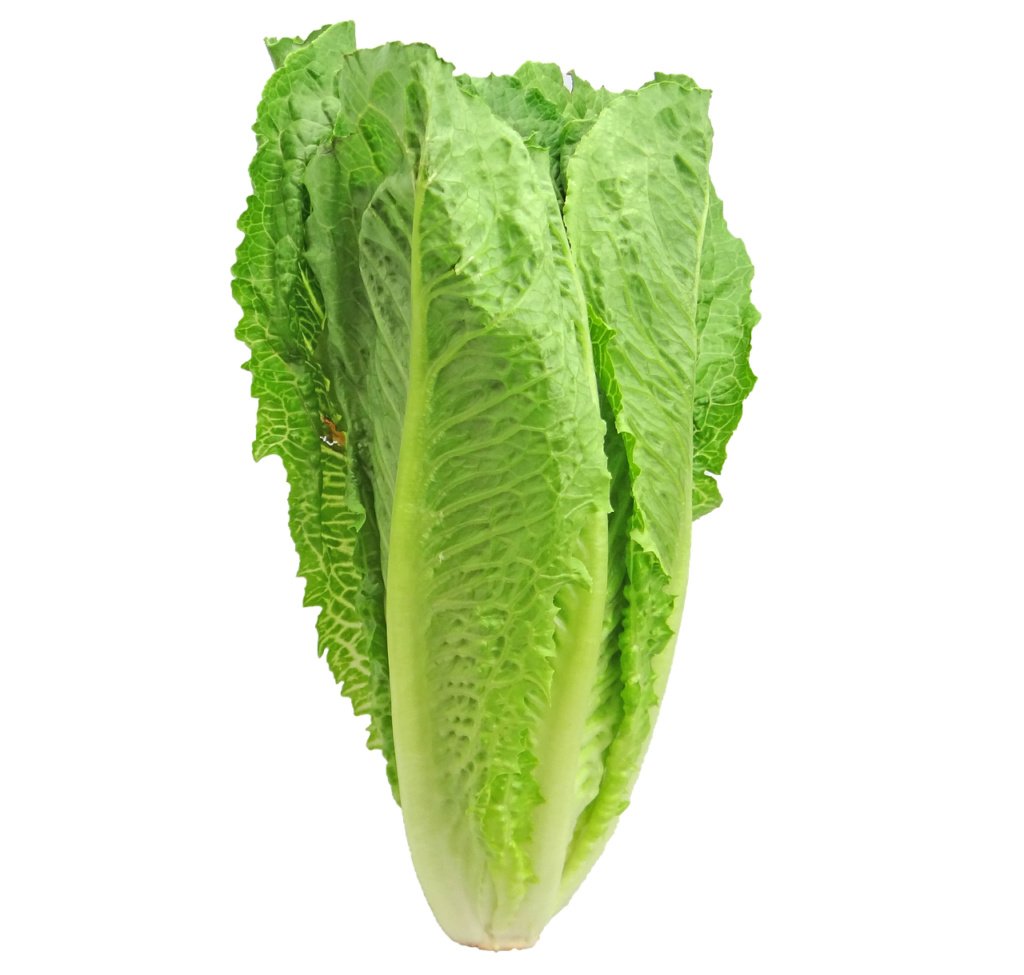 As we were preparing for our Thanksgiving feast, many people were cleaning and sanitizing their refrigerators this morning after yet another Romaine Ecoli Outbreak.
In the last year, romaine has been in the news a lot, and unfortunately, not for anything good. A favorite of many people (myself included) has become something that we avoid now. Gone are the days of my enjoyable Caesar salad chock full of romaine lettuce, grilled chicken, and extra cheese. Sigh.
Personally, I am left with questions about why we are having so many issues with romaine lettuce. Something so simple, but yet so complex is making so many people ill.
What Does This Outbreak Mean?
The CDC is advising that U.S. consumers not eat any romaine lettuce, and retailers and restaurants not serve or sell any, until we learn more about the outbreak. This investigation is ongoing, and the advice will be updated as more information is available.
Consumers who have any type of romaine lettuce in their home should not eat it and should throw it away, even if some of it was eaten and no one has gotten sick.

This advice includes all types or uses of romaine lettuce, such as whole heads of romaine, hearts of romaine, and bags and boxes of pre cut lettuce and salad mixes that contain romaine, including baby romaine, spring mix, and Caesar salad.
If you do not know if the lettuce is romaine or whether a salad mix contains romaine, do not eat it and throw it away.
Wash and sanitize drawers or shelves in refrigerators where romaine was stored.

Restaurants and retailers should not serve or sell any romaine lettuce, including salads and salad mixes containing romaine.
Take action if you have symptoms of an E. coli infection:

Talk to your healthcare provider.
Write down what you ate in the week before you started to get sick.
Report your illness to the health department.
Assist public health investigators by answering questions about your illness.
As many remember, last Fall we had a similar story going around. I remember going into grocery stores and the lettuce section being absolutely bare.
Facts about the Fall 2017 Romaine Outbreak
The FDA ended their extensive traceback investigation of an outbreak of E. coli O157:H7 illnesses that were likely linked to leafy greens after exhausting all leads.
The 25 illnesses occurred in the time period of November 5 to December 12, 2017. The FDA learned of this outbreak on December 12, 2017, the same day as the last illness onset.
Although CDC announced on January 25, 2018 that the outbreak appeared to be over, the FDA's outbreak investigation team continued to work with federal, state, and local partners to determine what leafy greens people ate (potentially making them ill), where they bought it, and to identify the distribution chain — all with the goal of identifying any common food or points where the food might have become contaminated.
The FDA's traceback investigations focused on romaine lettuce due to the genetic relatedness of the U.S. illness to Canadian cases that were associated with romaine lettuce. Both U.S. and Canadian investigations did not identify a common supplier, distributor or retailer for romaine lettuce identified by people who became sick.
The Spring 2018 Outbreak
Fast forward again to Spring 2018, when we were yet again confronted with the idea that romaine lettuce was not getting great press:
On April 4, 2018, the FDA learned about a cluster of E. coli O157:H7 infections in two states and on April 5, 2018 a new cluster was reported in multiple states. In the following weeks, the FDA, CDC, and state partners worked together to collect additional information and conduct traceback activities to identify a food item of interest.
On April 10, 2018, the FDA publicly communicated about the outbreak, but was unable to identify a food source. The agency recommended that consumers practice safe food handling and preparation and to consult a health care provider if they think they might have symptoms of E. coli infection.
Interviews with ill people allowed health partners to identify chopped romaine from the Yuma growing region as the likely source of contamination on April 13, 2018.
April 16, 2018 was the final day of romaine harvesting in the Yuma growing region, however at the time chopped romaine had just been identified as the likely source allowing the traceback investigation to begin and at this point, no specific farms in the Yuma region had been identified. FDA did not receive confirmation of the final harvest date until May 2, 2018.
On April 19, 2018, Alaska health partners announced that eight persons with E. coli O157:H7 infections from a correctional facility have been confirmed as part of the outbreak. These individuals ate whole-head romaine lettuce from the Yuma growing region. Following this announcement, the FDA advised consumers to avoid all romaine lettuce from the Yuma growing region. This region generally supplies romaine lettuce to the U.S. during November-March each year. In the following weeks FDA continued its traceback investigation, part of which was able to trace the Alaskan correctional facility back to a single farm, which was released on April 27, 2018.
On May 2, 2018, the FDA received confirmation from the Arizona Leafy Greens Marketing Agreement that romaine lettuce was no longer being produced and distributed from the Yuma growing region, reducing the potential for exposure to contaminated product. At that time, due to the 21-day shelf life, we could not be certain that romaine lettuce from that region was no longer in the supply chain.
Here We Go Again
This time as of November 21, 2018 32 people have been sickened by the latest outbreak. 13 of those have been hospitalized and 1 has entered into kidney failure. No deaths have been reported thankfully. uremic syndrome, a type of kidney failure. No deaths have been reported.
The Public Health Agency of Canada has identified 18 ill people infected with the same DNA fingerprint of E. coli O157:H7 bacteria in two Canadian provinces: Ontario and Quebec.
Epidemiologic evidence from the United States and Canada indicates that romaine lettuce is a likely source of the outbreak.
Ill people in this outbreak were infected with E. coli bacteria with the same DNA fingerprint as the E. coli strain isolated from ill people in a 2017 outbreak linked to leafy greens in the United States and to romaine lettuce in Canada. The current outbreak is not related to a recent multistate outbreak of E. coli O157:H7 infections linked to romaine lettuce.
Many are questioning why these are classified as outbreaks and full blown recalls have not been issued. Below are the definitions of each as found on various online resources.
An outbreak: In epidemiology, an outbreak is a sudden increase in occurrences of a disease in a particular time and place. It may affect a small and localized group or impact upon thousands of people across an entire continent.
Recall: A product recall is a request from a manufacturer to return a product after the discovery of safety issues or product defects that might endanger the consumer.
Stay tuned to Make Food Safe for more information on the latest romaine lettuce outbreak and remember if you find yourself showing symptoms of E. coli, please immediately seek medical attention.
Our E coli Lawyer is Here to Help You
If you believe you have developed an E coli infection from eating romaine lettuce, we want you to know that an E coli Lawyer at the Lange Law Firm, PLLC is currently investigating this matter and offering free legal consultations. Our lawyer, Jory Lange became a lawyer to help make our communities and families safer.
If you or a loved one have become ill with E coli, you can call (833) 330-3663 for a free legal consultation or complete the form here.
By: Samantha Cooper, Contributing Writer (Non-Lawyer)