Romaine Lettuce linked E. coli Outbreak Update. Growing Regions Deciphered.
Posted in E. coli,Outbreaks & Recalls on April 24, 2018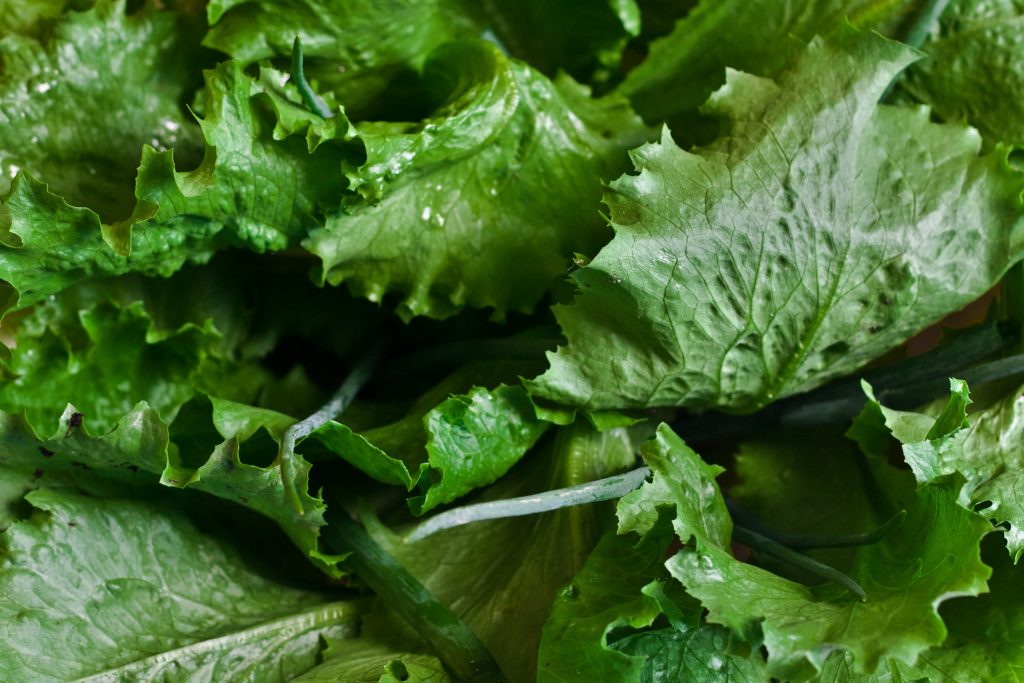 New information is emerging that has changed the direction of the E. coli outbreak that is associated with romaine lettuce. At first, the Centers for Disease Control and Prevention issued guidance to avoid bagged, chopped romaine lettuce. Patient interviews indicated that most of those who fell ill of a Shiga toxin-producing E. coli infection had consumed bagged, chopped romaine.  The growing region associated with those who became ill narrowed the growing region to the Yuma, Arizona region.
New Warnings
Based on new information from cases in Alaska, this guidance has now expanded ALL types of romaine lettuce originating from the Yuma, Arizona growing region.  This warning is now inclusive of chopped romaine and salad mixes containing romaine as well as whole heads and hearts of romaine.  Interviews conducted with those who reported illnesses in Alaska indicated eating whole heads of romaine from that growing region.
If you have any of these products in your home, discard them immediately – even if no one has fallen ill after consuming it.  Best to also take a picture of the bag and keep your receipt, just in case. When shopping, verify all romaine you purchase does not come from the Yuma, Arizona growing region.  If this information is not available, do not purchase the product.  Restaurants and Retailers are advised to not sell any of these products if they come from the Yuma, Arizona growing region and if the information is not available, they should treat it as if it could be harmful.
Case Count Update
The number of infected people has risen to 53 with 31 requiring hospitalization and 5 people have been diagnosed with a complication of E. coli infection known as hemolytic uremic syndrome (HUS) that causes kidney failure.  16 states are now included in this multi-state outbreak. This includes: Alaska, Arizona, California, Connecticut, Idaho, Illinois, Louisiana, Michigan, Missouri, Montana, New Jersey, New York, Ohio, Pennsylvania, Virginia, and Washington.
As the case count rises, investigators are searching for answers.  A recent development in Alaska only expanded the avoidance guidance, potentially broadening the scope of the investigation while investigators are trying to narrow it.
Alaska Provides More Clues
A correctional facility in Nome, Alaska became a turning point in the investigation that connected bagged, chopped lettuce to the outbreak.  Those who were interviewed at the correctional facility reported eating romaine lettuce in the week they became ill.  This was not unlike others linked to this outbreak.  Traceback investigations show that in contrast to other patients, the lettuce that sick people consumed in fact came from whole heads of romaine lettuce from the Yuma, Arizona growing region.  These additional Alaska cases will increase the case count from the current 53 to a new, higher number.  At least an additional 8 cases are likely to be reported.  "This investigation is ongoing, and CDC will provide more information as it becomes available.  The new Alaska cases will be included in the next case count update," according to the current CDC E. coli Romaine Lettuce Outbreak Update.
According to a Press Release from Alaska Department of Health and Social Services, State of Alaska officials are responding to the outbreak of "acute gastroenteritis caused by Escherichia coli (E. coli) O157:H7 in the Anvil Mountain Correction Center in Nome."  According to the Press Release No other cases outside of Anvil Mountain Correctional Center in Alaska have been reported.
No Source Identified
At this time, no source has been identified.  The grower has yet to be released. Any brands associated with the contaminated lettuce have not yet been identified.
Investigators are working hard to connect the pieces and provide diagnostic evidence toward a particular grower or distributor.  Once the source can be identified, a more definitive recall can be issued.  In the meantime, we are limited to avoidance measures for all things romaine coming out of the Yuma, Arizona growing region.
Where Does Romaine Grow?
Out of an abundance of caution, one particular grower, Fresh Foods, issued a voluntary recall on April 14, 2018 because much of their romaine this time of year come from the Yuma, Arizona growing region.  Where exactly does romaine grow this time of year?  I was curious to discover that many distribution and manufacturing companies obtain their product from farms in particular growing regions.  This time of year, much of the lettuce you are going to find in your local grocery store will likely come from that growing region.
According to Fresh Foods, Yuma, Arizona is known as the "Winter Lettuce Capital of the World."  It is located at the perfect placement in the Sonora Desert and surrounded by mountains, along with Colorado River irrigation and abundance of sunshine makes this place ideal for lettuce during these months.  Between November and April, this area is prime real estate for lettuce.  While other areas are still too cold during these months, the climate is just right in Yuma, Arizona.
Other lettuce locales include the Bell Glade, Florida growing region. Located in Central and Southeast Florida this growing region includes Belle Glade, Okeechobee, and Mt. Dora. This area isn't as large as Yuma, but it supplements the winter-spring growing season.
Salinas Valley, California, located on the central coast region of California is another growing region. This one is nicknamed the "Salad Bowl of the World.".  Besides Yuma, this Salinas Valley growing region provides a large percentage of lettuce consumed in the United States.  Situated between two mountain ranges – Gabilan and Saint Lucia, and in the valley by the Salinas River, this region is often a primary growing region year-round.  Lettuces from this region are often harvested from April to November.
Moultrie, Georgia is also known for year-round growing season.  This area sits along the Southern Rivers part of Georgia among many lakes in the region. This region primarily services the southeast packaging facility for Fresh Express.  Though this region is primarily known for cabbage production in the summer and winter months.
Transitional Phase
Whether you want to consider it fortunate or unfortunate, the growing season will soon be shifting regions.  It seems that the Yuma, Arizona region is popular from November to April and the Salinas Valley, California growing region picks up in April and goes until November.  If a source is not identified quickly, the perishable nature of the product may kill the evidence that could link the outbreak to a grower.
While this can resolve the current outbreak, if clean-up measures are needed, we might see another outbreak in romaine lettuce as growing resumes in November.  People have enough to worry about than a revolving door of E. coli outbreak associated with their salad.
By: Heather Van Tassell, Contributing Writer (Non-Lawyer)