Rosemont Court Legionnaires' Outbreak Prompts Relocation of 100 Seniors
Posted in Legionnaire's disease,Our Blog,Outbreaks & Recalls on July 14, 2021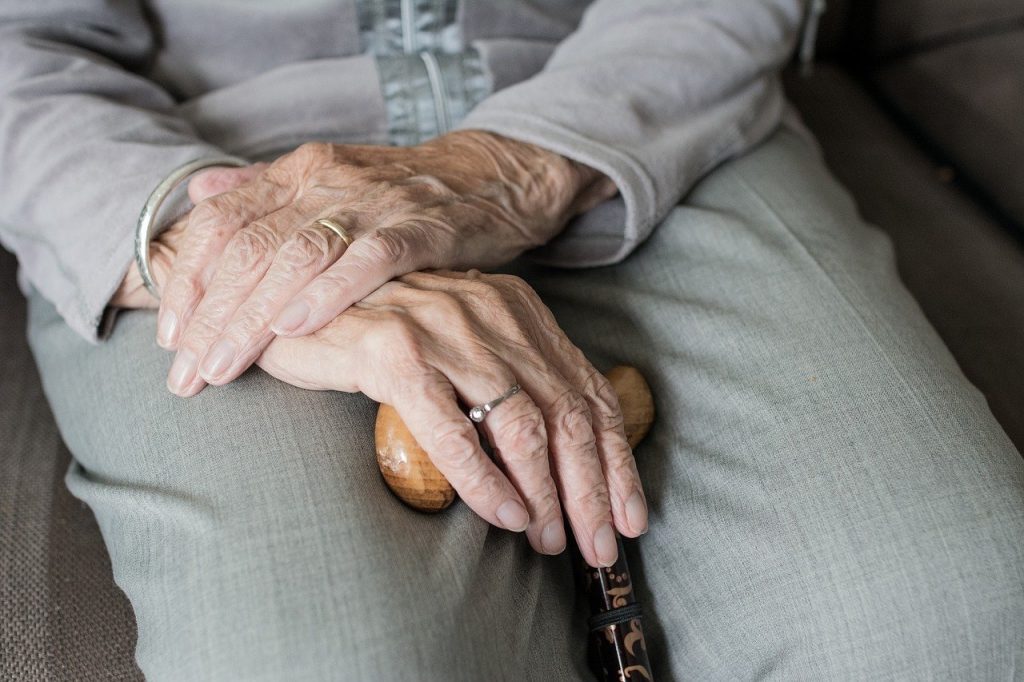 One more case has been added to the ongoing Legionnaires' outbreak at historic Rosemont Court senior living community. Officials have been working since January to resolve the issue. However, despite continued effort by the building's sponsors along with public health officials, the source of the bacteria remains unidentified. Legionella bacteria are found naturally in freshwater sources, which can make it difficult to locate the origin of an outbreak.
Additionally, many people might inhale the bacteria without even being aware of it. It becomes an issue when large amounts become present in a building's water systems and are inhaled by someone using those systems, or the bacteria is inhaled by someone with a compromised immune system. Legionella bacteria can cause one of two illnesses; Pontiac Fever, or Legionnaires' disease. Pontiac Fever is a relatively mild, flu-like illness that usually resolves on its own with little to no treatment.
Legionnaires' disease is a different story. A serious type of pneumonia caused by the inhalation of legionella bacteria; the resulting infection is quick moving with a 10% fatality rate. After Legionella grows and multiplies in a building water system, water containing Legionella can spread in droplets small enough for people to breathe in, resulting in illness. The bacteria form colonies in building water systems and can be very difficult to locate and treat. The key to preventing Legionnaires' disease is to reduce the risk of Legionella growth and spread. Building owners and managers can do this by maintaining building water systems and implementing controls for Legionella.
Officials have been attempting to do just that in order to thwart this ongoing Legionnaires' outbreak at Rosemont Court. Dr. Jennifer Vines, lead health officer for Multnomah County and neighboring counties said: "When you find out you have a problem because someone is very ill, you don't want to be in that position. We worked with the Portland Water Bureau, the Oregon Health Authority, and the Centers for Disease Control. It's really difficult with a bacteria that's just naturally found in the environment." The officials have emptied and treated the building water systems and installed point-of-use water filters to attempt to curtail the outbreak, to no avail.
Legionnaires' disease has become the most common waterborne illness in the United States. For a decade, Legionella bacteria have accounted for 60% of all outbreaks of water-borne diseases. In 2018, the Center for Disease Control (CDC) counted 10,000 cases of Legionnaires' disease in the United States. However, the bacteria respond to the same antibiotics used to treat average pneumonia and without specific testing to determine if a patient's illness is caused by Legionella, many patients may have been affected by the bacteria without even knowing it. This means that number may in fact be as much as 2.7 times higher than reported.
How do you know if you might have Legionnaires'?
   Symptoms of Legionnaires' disease are very similar to symptoms of average pneumonia including:
Cough
Shortness of breath
Fever
Muscle aches
Headaches
Legionnaires' disease can also be associated with other symptoms such as diarrhea, nausea, and confusion. Symptoms usually begin 2 to 10 days after being exposed to the bacteria, but it can take longer so people should watch for symptoms for about 2 weeks after exposure. If you develop pneumonia symptoms, see a doctor right away. Be sure to mention if you may have been exposed to Legionella, have used a hot tub, spent any nights away from home, or stayed in a hospital in the last two weeks.
Although they generally require hospitalization and antibiotic treatment, most healthy people recover from the illness. However, there is no vaccine for Legionnaires' disease and there are sometimes complications including lung failure, and death. About 1 out of every 10 people who gets sick with Legionnaires' disease will die due to complications from their illness. For those who get Legionnaires' disease during a stay in a healthcare facility, about 1 out of every 4 will die.
Most healthy people exposed to Legionella do not get sick. People at increased risk of getting sick are:
People 50 years or older
Current or former smokers
People with a chronic lung disease (like chronic obstructive pulmonary disease or emphysema)
People with weak immune systems or who take drugs that weaken the immune system (like after a transplant operation or chemotherapy)
People with cancer
People with underlying illnesses such as diabetes, kidney failure, or liver failure
As you can imagine, the presence of the bacteria in the water systems of a senior living community is a recipe for disaster. This is why the ongoing Legionnaires' outbreak at Rosemont Court has prompted the relocation of its residents. Trell Anderson, Executive Director of Northwest Housing Alternatives, the building's sponsors, said: "People truly love their homes, their neighbors, and the community at Rosemont Court. Yet they understand this prudent next step." Safety first. No one wants to get sick. However, some residents have chosen to stay and make use of the newly installed filters. Let's hope no one else becomes ill.
By: Michelle Galadik