RTE Salad Recalls for Salmonella & Listeria
Posted in Listeria,Outbreaks & Recalls,Salmonella on October 22, 2018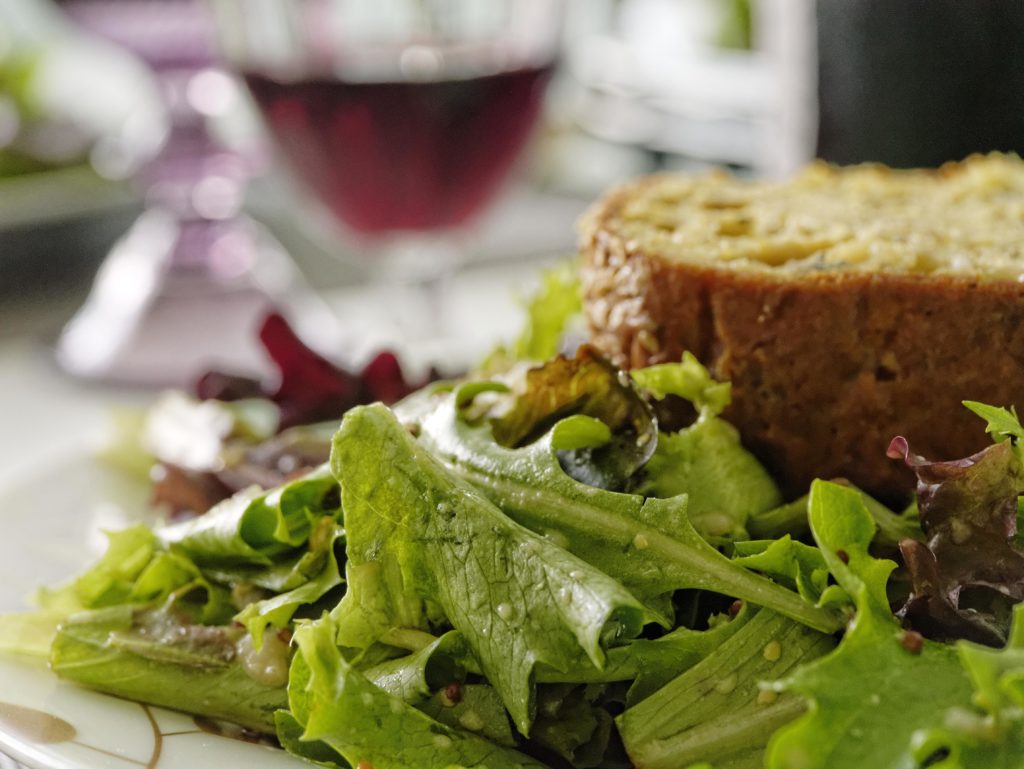 Trader Joe's, 7-11, Walmart, Whole Foods, and other retail locations are pulling ready-to-eat salads (aka RTE Salad) from their shelves. The reason is a recall upstream – this one from a supplier of vegetables for premade salads and frozen goods who is pulling some of their product over potential contamination with salmonella and listeria.
What We Know
Affected items were prepared by a number of different companies that sell salads to retailers. An unnamed supplier of corn notified them this week that they were recalling their product after learning that it may have been contaminated with salmonella and listeria. That news prompted the USDA to announce a series of recalls on Wednesday. They were followed by similar recalls that cited fears of tomatillos and onions that had also potentially been contaminated with salmonella and listeria.
It's not confirmed as of this time whether the same supplier is responsible for all these recalls, but the similar formatting of the recalls and their clustered release over a couple of days indicates that may be the case.
Although no cases of listeriosis or salmonellosis have been linked to the contamination as of the time of this writing, the FSIS has expressed their usual concern that some of the recalled products may already have been sold and found their way into customer's refrigerators. If you've bought prepared chicken salad at Walmart, Whole Foods, Trader Joe's, or 7-11 in the past week or so, this message is for you: check your salad to make sure that it's not part of the recall before you set down to eating it.
Recalls
The recalls affect a range of different grocery and retail outlets. GH Foods CA, which supplies Whole Foods, recalled 940 pounds of ready-to-eat salad with chicken products. The products included Santa Fe Style Salad with Chicken, 365 BY WHOLE FOODS MARKET BBQ STYLE CHOPPED SALAD WITH CHICKEN, BBQ Salad Kit with White Chicken, and 365 BY WHOLE FOODS MARKET CHICKEN FAJITA SALAD. They were prepared earlier in October and are generally marked with best by dates between the 15th and the 20th. According to the press release from the FSIS, they were shipped to different Whole Foods locations in California.
Mary's Harvest Fresh Foods of Portland, Oregon was another salad supplier that was affected by the corn recall. They ended up pulling 916 pounds of salads and wraps from the shelves of popular grocery store Trader Joe's. Recalled products in Mary's Harvest Southwest Chicken Wrap With Rib Meat and Trader Jose's Mexicali Inspired Salad With Chili Seasoned Chicken. Best by dates for the Mary's Harvest Southwest Chicken Wrap run through the 23rd and for the Trader Jose's Mexicali Inspired Salad through the 19th. The products were shipped to Trader Joe's locations in Idaho, Oregon, and Washington.
A second Trader Joe's and Whole Foods supplier to recall some of their product is GHSW of Houston, Texas. The company is recalling 1,786 pounds of ready-to-eat salads that include the potentially contaminated corn. The corn went into several of the salad brands listed for Whole Foods and Trader Joe's above – this time, however, the salads hit shelves in several different states, including Colorado, Louisiana, New Mexico, Oklahoma, Tennessee and Texas.
Another supplier affected by the recall is Prime Deli Corporation, a business in Lewisville, Texas. They recalled 217 pounds of ready-to-eat salads with bacon products that had also been made with the suspect corn and sold at 7-Eleven stores. Recalled salads include the 11.2 and 9.6 ounce sizes of the  7-Eleven Bistro Southwest Style Salad With Bacon. Affected products had a best by date of the 16th of October and were shipped to different 7-Eleven locations in Texas.
A third Texas business affected is Ruiz Foods of Denison. They're recalling a staggering two and a half million pounds of chicken taquitos that are suspected to contain onion that may have been contaminated with salmonella and listeria. The diced onions were used in Go-Go Taquitos Beef and Cheese, Buffalo Style Cooked Glazed Chicken, and Chipotle Chicken Wrapped in A Battered Flour Tortilla. They were distributed nationwide.
Walmart has also been affected by the outbreak. Their supplier was a company called GHSE out of Green Cove Springs, Florida. They recalled 738 pounds of product after being notified of the corn recall. Affected products were sold at Walmart under the label of Marketside Fiesta Salad with Steak and had use by dates of October 17th to October 20th. They were sold at Walmarts in South Carolina, Florida, and Georgia.
Another recall from the FSIS over fears of vegetables potentially contaminated with salmonella or listeria concerned tomatillos – specifically, fire-roasted diced tomatillos. They'd been sold to a company called Taylor Farms Northwest LLC in Kent, Washington by an unnamed supplier. The supplier discovered that contamination may have occurred, and notified Taylor Farms of a recall. Taylor Farms had used the tomatillos to prepare 276 pounds of Pork Carnitas Bowls that had gone out to various retail locations around Oregon and Washington. Their serve by dates ran between the 15th and 19th of October.
Finally, Caito Foods is recalling several of their chicken salad products that may contain the contaminated corn. They include good & deLISH sante fe style salad with chicken, Santa Fe Style Salad with Chicken, FRESH Garden HIGHWAY SALADS SANTA FE STYLE SALAD WITH CHICKEN, good to go! Chipotle Chicken Bowl, and FRESH Garden HIGHWAY Santa Fe Style Salad with Chicken. The products were shipped to retail locations across the midwest – specifically, in Illinois, Indiana, Michigan, Minnesota and Missouri.
If you recognize the name Caito Foods, that's because this is at least their third recall this year. The company has had a spate of food contamination scares over the summer and spring; they recalled a raft of salad wraps this summer over fears that they might be contaminated with cyclospora. That followed a pre-cut melon recall this spring after salmonella in the melon sickened almost 80 people in 13 different states.
By: Sean McNulty, Contributing Writer (Non-Lawyer)