Safety and Saftea
Posted in Food Safety on July 1, 2018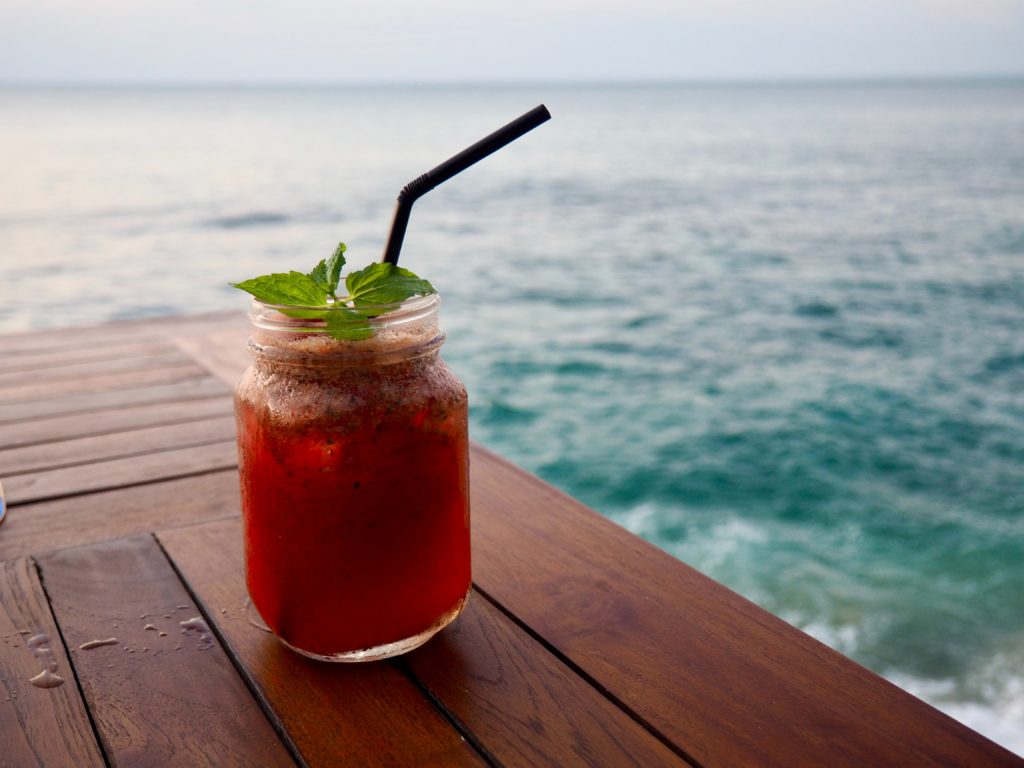 Do you know what is in your tea? Not the tea that you make at home obviously, but the tea that is often served in restaurants. Living in the South, I often joke with people that sweet tea is the nectar that keeps us going. Southerners are often quite like hummingbirds seeking their next sweet drink. No matter how you like your tea; sweetened or unsweetened there are often risks that we are not aware of that are hiding in our restaurants.
MakeFoodSafe is a resource that helps people to know the dangers and how to prevent them in everyday food, and today the topic on our minds is tea. There are a lot of facts about the preparation and storage of tea that most people are never made aware of, which means that restaurant workers are often not educated on them either.
Did you know that tea should be stored no longer than 8 hours? We didn't either, but now that we do it makes us wonder is the tea in restaurants being changed out as often as it should. We also recently learned that to be totally safe that tea should be brewed at 195 degrees for 3-5 minutes, even if it is being made into iced tea.
Knowing these facts, we went to seek more information on products that can make the tea safer but not just the beverage itself but the urn that it is often stored in. We have all seen them and know exactly what they are, but do you really think about how clean and sanitary they are?

A Revolutionary Product for the Tea-Lover in Us All
Saftea® Beverage Urn Liners are great to ensure that drink urns are as clean as possible. Knowing that tea should be dumped out if not used within 8 hours this makes the urns need constant monitoring for cleanliness as well. These plastic liners and pouring spouts make this process a little easier and also help prevent the production of bacteria that can often grow in these urns if not properly cleaned. These liners include a spigot as well so you are saving time by not having to clean the spigot to reuse in the traditional urn. Another huge perk is that these liners zip closed which is a huge way to seal out bacteria and other germs that may want to creep inside. This feature makes the idea of using these liners even more appealing.
Who wants to think that there is literally a fungus growing in the urn of the tea they are drinking?
Not us! This idea is pretty disgusting honestly and with the Saftea Beverage Urn Liners it became a proven fact that less organisms grew in the case studies when using them. This is something that should make any restaurant owner or franchise manager happy.
Customers also know where they like to get their beverages from and this leads to repeat sales. Repeat customers often tell their friends and family about where they get products that they love, so why not do everything you can as an owner or manager to keep those beverages fresh and keep the crowds coming in?
Saftea Beverage Urn Liners are reasonably priced and they have special offers for new customers to give them a try for free because they have that much faith in their product.
We know that many of you are now asking how to use these and the answer is quite simple; according to their website you just unscrew the existing spigot and thread on the one provided by Saftea. Next you put the liner in the urn and feed the tube through the spigot. Close the spigot and drape the liner over the urn. Pour the beverage in and zip lock the seal. Tuck the bag inside and place the lid on the urn.
About The Plascon Group
The Plascon Group are the innovators of this new product. A member of the National Restaurant Association, among other well-known hospitality associations, they know a thing or two about food and keeping it safe in both the United States and the United Kingdom.
According to their website:
"The Plascon Group of companies is made up of world class manufacturers of specialty plastic packaging for the food service, institutional, pharmaceutical and bulk packaging industries. From our turn-key work programs used to generate income and create job skills in community rehabilitation centers and corrections institutions, to time and money saving packaging solutions for the food industry, to our Class 10,000 clean room where we manufacture cutting edge bioprocessing bags, we take great pride in producing custom, innovative solutions to meet our client's needs and providing BRC Packaging Certified excellent customer service and support."
Their website is full of information and even training videos on how even the smallest food service establishment can use their produce to help reduce the risk of foodborne (or tea – bourne) illnesses to their customers.
The company also gives back to its local community. According to their website:
"We are proud to support a Community Rehabilitation Organization right in our own hometown of Traverse City, MI. Since 2001, Grand Traverse Industries (GTI) has partnered with Plascon Work Programs to produce plastic bags using machinery and films provided by Plascon. We trained workers to run the equipment and provide marketing and sales support as needed.  The program is profitable for GTI and provides jobs for approximately a dozen workers."
Products that Promote Food Safety Are the Best!
Products like this make us second guess things that we have done for years and years but at the end of the day if more restaurants invested in just a quick fix such as the Saftea Beverage Urn Liners then we may all be able to live a healthier lifestyle as far as not ingesting horrible bacteria that can often make people very ill. We feel confident that while our drinks of choice may not always be the best, they can be a little healthier with products like this.
Are you going to ask restaurants about these beverage liners? We sure are! This is revolutionary and every restaurant owner should know about this great product!
Special thanks to our friends at Plascon for putting food safety FIRST! Keep up the good work, guys!
By: Samantha Cooper, Contributing Writer (Non-Lawyer)