Salmonella Cashew Brie – A Look Back
Posted in Our Blog,Outbreaks & Recalls,Salmonella on July 15, 2023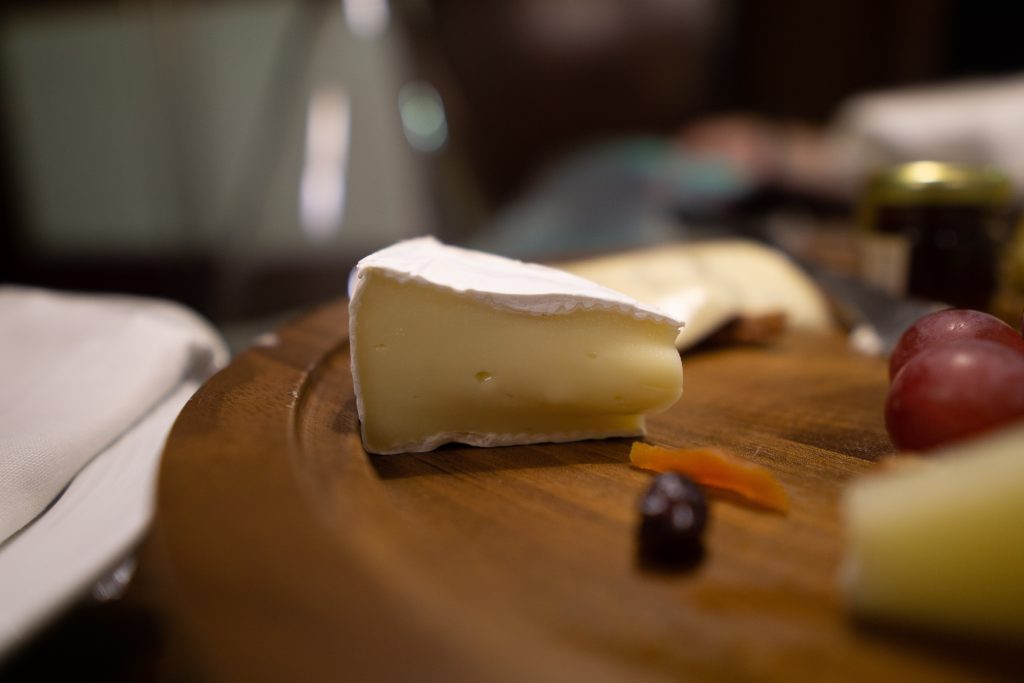 The Morbidity and Mortality Weekly Report (MMWR) is a weekly publication prepared by the Centers for Disease Control and Prevention (CDC) that provides "timely, reliable, authoritative, accurate, objective, and useful public health information and recommendations.
Periodically the publication will print a look-back at previous outbreaks to demonstrate how the investigation progressed and key information that can be used to help prevent or diagnose future outbreaks of this nature.
In this case, the MMWR analyzed a multi-strain, multi-state Salmonella linked to alternative cheese. Specifically, cashew brie.
But why now? What could an outbreak 2 years ago tell us about today? A lot actually.
This particular outbreak was an excellent example of tools being used to help identify an outbreak quickly and eventually lead to a swift recall, preventing more people from falling ill.
So, let's take a look at the outbreak.
Identification of an Outbreak
The first step in identifying an outbreak is linking more than one illness.
First Cue
The first cue that an outbreak may be in-progress came on March 30, 2021. During a weekly analysis, the Tennessee Department of Health identified two Salmonella Duisburg isolates that were closely related. These specimens came from two patients whose interview information indicated consuming the same brand of cashew brie at the same restaurant.
Bingo!
But are there others?
The next step was to submit the genetic data to the National Center for Biotechnology Information (NCBI) Pathogen Detection System to see if there were others.
NCBI Pathogen Detection System
You may be asking, what is the NCBI Pathogen Detection System?
The NCBI Pathogen Detection System is a project that integrates genetic data for bacterial and fungal pathogens into a browsable database. Think of it as a search engine for bacteria. Genomic sequences are uploaded to the database from numerous sources, including environmental sources such as water or production facilities, food, and patient samples. The database also includes hospital-acquired, foodborne, and other clinically infectious pathogens.
This database provides two main functions.
First, it provides an automated real-time analysis of genetic information of uploaded samples to identify clusters of illness that can help public health scientists investigate disease outbreaks.
Second, it provides additional information about these bad bugs, including antimicrobial resistance. Other information such as stress response and virulence genes help scientists understand these relationships as they apply to these pathogens.
All of this helps investigators with traceback activities and find links to indicate the source of outbreaks.
More Patients Found
Unfortunately, the Tennessee patients were not alone in their illness. This was not a localized outbreak.
The database identified three more Salmonella isolates that were closely related to the Tennessee strain. One was from a patient in Florida and the other two were from patients in California.
The California patients were already linked after the California Department of Public Health confirmed that patients consumed the same brand of cashew brie prior to becoming ill. The Florida patient followed a vegan diet, according to reports from the Florida Department of Health.
With three states now involved, a multistate investigation was launched to identify the outbreak source. The NCBI genetic database helped identify this outbreak as a multi-state outbreak while it was much smaller than traditional multi-state outbreaks could be discovered with more traditional methods. This technology allows for more rapid detection and investigation of linked illnesses, leading to swift recalls to reduce the incidence of the outbreak illness.
More Than One Strain
As the investigation continued and more data was compiled, investigators realized that they were not looking at a simple outbreak. As patient interviews from other Salmonella illnesses began linked to the same food product, cashew brie, investigators realized they were looking at a multi-strain outbreak as well.
Four different strains were identified. Salmonella Chester, Typhimurium, and Urbana joined the Salmonella Duisburg outbreak.
The Expanded Outbreak
With the new strains included, the outbreak was better defined. Based on interview data, illness onset started on December 1, 2020, for the earliest patient, and the last reported illness onset started on May 9, 2021. Overall, the case count rose to 20 individuals across 4 different states, including 15 in California, 2 in Florida, 1 in Maryland, and 2 in Tennessee. This resulted in 5 hospitalizations. No deaths were reported in connection with this outbreak.
Interview data is very important in confirming a link between patients. There were 19 patients available for interview, with 15 that reported consuming cashew brie in the week before becoming sick.
Once the cashew brie was officially the link, specific retailers and brands were analyzed. Additional sampling at those retail locations and the cashew brie production facility tested positive for Salmonella.
With data pointing to their product, the cashew brie producer voluntarily recalled all products.
Root Cause 
Based on sampling results and traceback data, the cashew ingredients used to make the brie products were the likely source of the contamination. The ingredient supplier also followed up with a recall of affected products.
A review of the cashew brie production process revealed a potential critical control point in the manufacturing procedures. Currently, the cashews did not undergo any treatment to reduce or eliminate pathogens (pasteurization, irradiation, heat treatment, etc.). The fermentation process involved in making nut-based cheese, specifically cashew brie, does not rely on a native bacterial culture. As such, there is not specific reason for raw cashews to be included without appropriate bacterial and/or fungal control treatment.
This is not the first outbreak associated with raw nut and seed products. Specifically, other Salmonella outbreaks have been associated with cashew cheese in the past.
Outbreak Remained Small, The System Works
In the case of this cashew brie Salmonella outbreak, the case numbers remained fairly small, despite several states being involved. The early alarm system worked and a multi-state effort was quickly deployed. All in all, this was a good example of the system working.
MakeFoodSafe.com is a great source for foodborne illness news, food safety tips and recommendations, and food recalls. Bookmark this page or follow us on Facebook to keep up to date.