Lange Law Firm Files First Salmonella Lawsuit in 2019 PreCut Melon Outbreak
Posted in Our Blog,Outbreaks & Recalls,Salmonella on April 15, 2019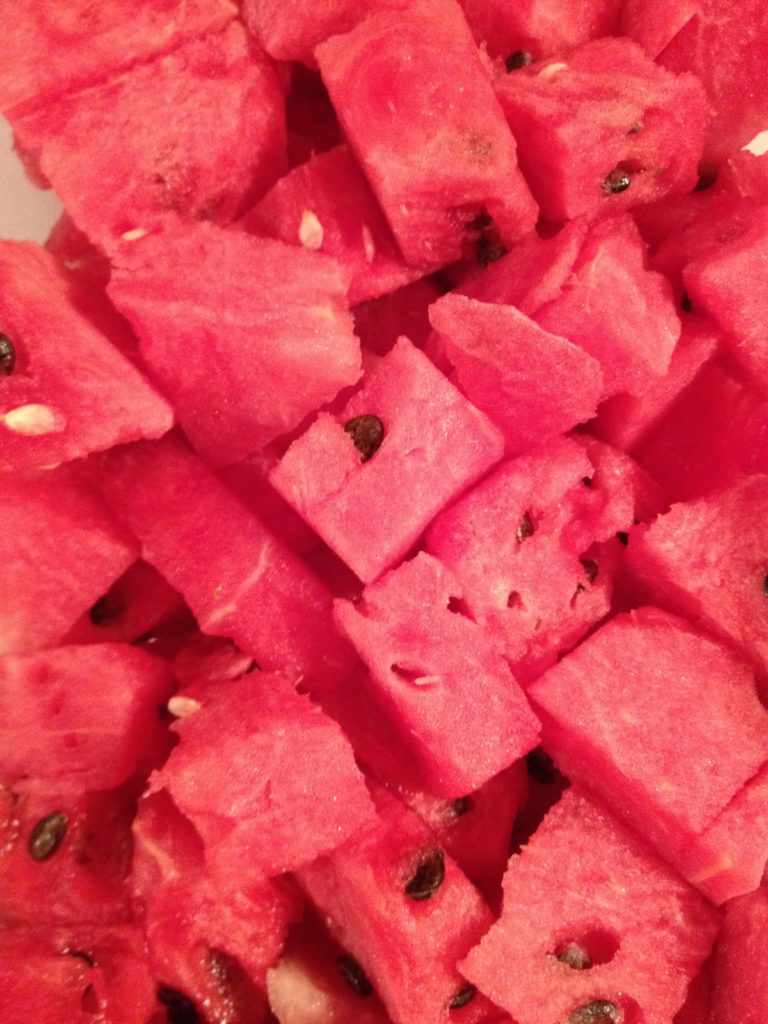 On April 15, 2019, national food safety lawyer Jory Lange of the Lange Law Firm, PLLC and Hans G. Poppe, of The Poppe Law Firm have filed the first salmonella melon lawsuit in the Salmonella Carrau outbreak linked to precut melons that has swept across the nation. The lawsuit again names Caito Foods and Kroger as defendants. The lawsuit is filed on behalf of a Kentucky woman who purchased precut melon from her local Kroger store.
We Keep Seeing Salmonella in Fruit
The wonders of worldwide trade and modern technology mean we have access to fresh fruit year-round. But with spring bursting all around the country, suddenly melons and berries are exactly what we want to be eating.
Just…be careful. Because we have another cut melon outbreak and recall.
Just two days ago, on April 12, 2019, the CDC and FDA announced an outbreak of Salmonella Carrau illnesses linked to precut melon products manufactured by Caito Foods, LLC. The same day, Caito Foods LLC announced a voluntary recall of External pre-cut watermelon, honeydew melon, cantaloupe, and pre-cut fruit medley products containing one of these melons. These melons were produced at the Caito Foods LLC facility in Indianapolis, Indiana, and they may be contaminated with Salmonella Carrau. The recall comes because there have been some reports of illnesses linked to the pre-cut melons, specifically 93 reported from the same strain of Salmonella under investigation. Caito Foods is recalling everything out of an abundance of caution.
The pre-cut melons were packaged in clear clamshells and distributed in Illinois, Indiana, Iowa, Kansas, Kentucky, Michigan, Minnesota, Missouri, Nebraska, New York, North Carolina, Ohio, Pennsylvania, Tennessee, West Virginia, and Wisconsin. The FDA has a full list of each location where these products were sold on their website. Products could still be on store shelves or in consumer refrigerators or freezers, so please refer to the full list here before purchasing or consuming pre-cut melon. The CDC and FDA recommend that you do not eat any precut melons products subject to this recall, even if you already have eaten some of the product and have not gotten sick. It is best to just throw them away.
The CDC estimates that roughly 1 million cases of Salmonella poisoning in the US are caused by contaminated food. Resulting in 19,000 hospitalizations and 380 deaths.
Understanding Your Foe Salmonella
Salmonella is a genus of bacteria which lives in the intestines of animals and humans. The bacteria are shared through close contact, or even just being in the same general area where the animals live. Through cross contamination, Salmonella can be found in produce as well. Hence melons contaminated at a processing facility. All it takes is one contaminated melon going through the machine and it fouls the whole batch until the next time the machine is cleaned.
There are many different kinds of Salmonella, with some variation on the disease it causes, called salmonellosis. But according the CDC, the type most common in the US is Salmonella serotype Enteritidis which cause the gastrointestinal symptoms we generally associate with food poisoning. Salmonellosis is more common in the summer than the winter, possibly due to food sitting out in tepid temperatures which are downright hospitable for bacteria, and also perhaps because nothing is frozen anymore back on the ranch.
In most cases, people contract salmonellosis typically by eating contaminated food which has not been properly prepared. Or, sometimes, from contaminated produce.
You might have Salmonella poisoning if…
Most people who contract Salmonella poisoning develop diarrhea, fever and abdominal cramps 12 to 72 hours after infection. Illness lingers typically 4 to 7 days, and most people recover without treatment. Sometimes the symptoms are so severe that the sick person must be hospitalized.
In rare circumstances, infection with Salmonella can spread from the intestines to the blood, and from there to other parts of the body, producing more severe illnesses such as arterial infections (i.e., infected aneurysms), endocarditis and arthritis. In these cases, Salmonella can cause death unless it's treated with antibiotics. Reactive arthritis is very difficult to treat and may last for months or years. It does not matter if you treated salmonellosis with antibiotics or not. Some people who develop reactive arthritis also develop irritation in the eyes and also painful urination.
The worst is always dire, but the good news is that most people recover completely from salmonellosis, though it may take months for their bowels to function normally again.
Shoring up your defenses
There's no vaccine for salmonellosis, and some strains are antibiotic resistant, but it's still very preventable.
Children under the age of 5 are the most vulnerable to Salmonella poisoning, along with the elderly and any others with a weakened immune system. The frailer the individual, the higher the risk of severe infection. Some medications, especially those which reduce stomach acid, can increase the risk of Salmonella poisoning because they reduce the very thing which kills harmful bacteria.
In this outbreak, of the 93 people reported, 23 were hospitalized, no one has died. Most of the ill people were adults over age 50.
For this outbreak, make sure to consult the labels and the lists provided by the FDA and throw out or do not purchase any melon which falls into the recall. Don't eat it! Getting sick is far more costly than replacing melon.
For general prevention, develop good handwashing habits when you handle small animals or amphibians. Wash your hands before and after you handle raw meat. Buy a good meat thermometer and use the USDA chart for safe internal food temperatures (copied below). Make sure to refrigerate raw meat immediately when returning from the grocery store. If you are shopping on a hot day, make sure to have a cooler available for transporting your perishable foods home.
Be certain to store your raw meats separate from other foods, especially your fresh food items and produce.
Pay attention to recalls and be sure to check your refrigerator to make sure you don't feed yourself or your family contaminated food.
If you, your child, or an elderly or immune compromised loved one experience abdominal pain, fever, and/or diarrhea, go to a doctor immediately.
If someone in your family is diagnosed with salmonellosis, they shouldn't prepare food or pour water for others until their diarrhea has resolved.
Samonella poisoning should be taken quite seriously, and an ounce of prevention is worth a pound of cure.
Be sure to follow the guidelines provided by the USDA for safe internal food temperatures:
Product
Minimum Internal Temperature & Rest Time
Beef, Pork, Veal & Lamb
Steaks, chops, roasts
145 °F (62.8 °C) and allow to rest for at least 3 minutes
Ground meats
160 °F (71.1 °C)
Ham, fresh or smoked (uncooked)
145 °F (62.8 °C) and allow to rest for at least 3 minutes
Fully Cooked Ham
(to reheat)
Reheat cooked hams packaged in USDA-inspected plants to 140 °F (60 °C) and all others to 165 °F (73.9 °C).
| | |
| --- | --- |
| Product | Minimum Internal Temperature |
| All Poultry (breasts, whole bird, legs, thighs, wings, ground poultry, giblets, and stuffing) | 165 °F (73.9 °C) |
| Eggs | 160 °F (71.1 °C) |
| Fish & Shellfish | 145 °F (62.8 °C) |
| Leftovers | 165 °F (73.9 °C) |
| Casseroles | 165 °F (73.9 °C) |
The Lange Law Firm 
Our mission is to help families who have been harmed by contaminated food or water.  When corporations cause Salmonella food poisoning outbreaks or Legionnaires' disease outbreaks, we use the law to hold them accountable.  The Lange Law Firm, PLLC is the only law firm in the nation solely focused on representing families in food poisoning lawsuits and Legionnaires disease lawsuits.
If you were infected with Salmonella after eating fresh cut melon or melon mixes and are interested in making a legal claim for compensation, we have a Salmonella lawyer ready to help you.  Call us for a free no obligation legal consultation at (833) 330-3663 or send us an e-mail here.
By: Abigail Ryan, Contributing Writer (Non-Lawyer)