A Scientist Explains How Does Bacteria Get in Melons
Posted in Food Safety,Our Blog,Outbreaks & Recalls,Salmonella on April 17, 2019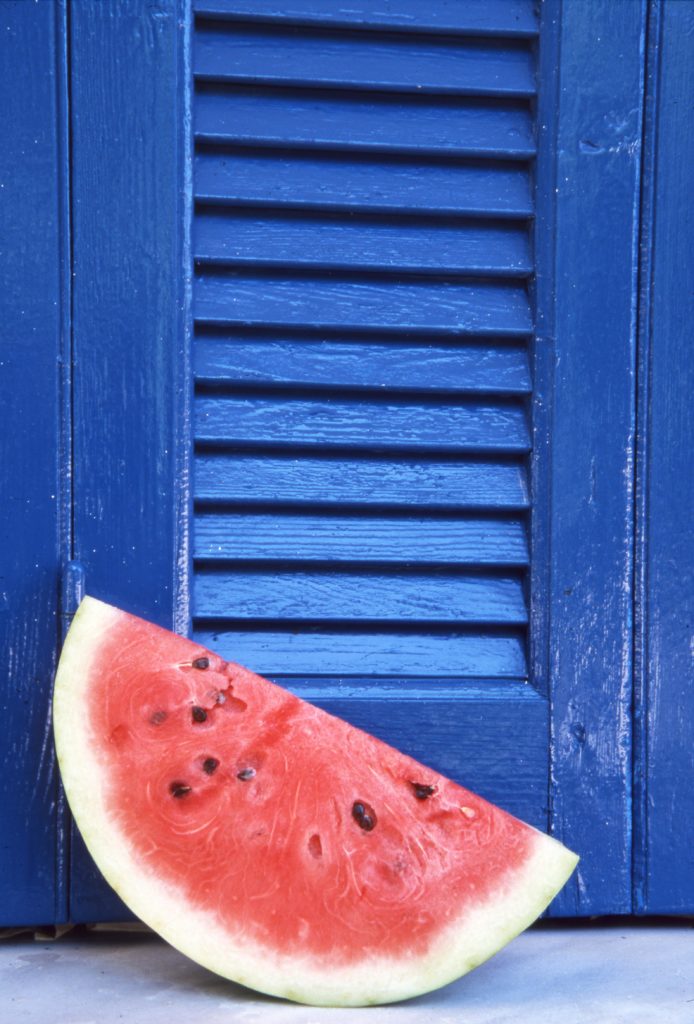 It's that time of year again.  As the temperatures begin to defrost and food sharing holidays come into full swing, we experience another cut melon outbreak – and subsequent recall.  The Center for Disease Control and Prevention (CDC) along with the United States Food and Drug Administration are currently investigating a multi-state outbreak of Salmonella Carrau infection that has been linked to pre-cut melons supplied by the food distributor, Caito Foods, LLC. But Salmonella Melon is not what we want to eat. Here's what you need to know about how Salmonella gets into melons and a bit on the outbreak:
Caito Foods
Caito Foods, LLC is a food distribution company that specializes in produce distribution and fresh food processing across the United States.
What started as two brothers selling fresh produce alongside other vendors in downtown Indianapolis has grown over the past 50 years to become what we know it as today.  Caito Foods is known for partnering with premier growers of conventional and organic fruits and vegetables to produce fresh cut fruit and vegetable packages including salad kits, grab-and-go sandwiches and more.
It is those fresh cut fruit that are currently under fire, as potentially tainted melons are responsible for a growing outbreak of Salmonella.
CDC Issues Warning as Outbreak Illness Links Back to Pre-Cut Melon
"Do not eat, serve, or sell recalled pre-cut melon and fruit medley products produced by Caito Foods, LLC and sold under several brands and labels," says the CDC on their Food Safety Alert Outbreak Page.
As of April 12, 2019, a total of 93 people have been infected with the same strain of Salmonella Carrau across 9 states, with the most cases found in Ohio at 27 linked.  Other states include: Alabama, Illinois, Indiana, Kentucky, Michigan, Minnesota, Missouri, and Wisconsin.
Affected products were distributed to the states of Illinois, Indiana, Iowa, Kansas, Michigan, Minnesota, Missouri, Nebraska, New York, North Carolina, Ohio, Pennsylvania, Tennessee, West Virginia, and Wisconsin.  A recall has been initiated, but 8 states that have received potentially tainted product have no reported illness.  This outbreak information could dramatically increase as medical reports begin to trickle into the investigation.
While no deaths have been reported, for many individuals, illness is very severe.  So far there have been 23 hospitalization, with many patients over the age of 50.  Illness onset has been reported from March 4, 2019 to March 31, 2019 among those outbreak patients interviewed.  There is an inherent lag in reporting time so additional cases may be reported soon.
The traceback investigation lead investigators to the stores that infected individuals shopped at.  Caito Foods, LLC supplied the pre-cut melon to those stores.  The Caito Foods LLC facility in Indianapolis, Indiana was indicated as a potential source as the investigation continues.
A recall was initiated by Caito Foods that affects many brands sold to Amazon/Whole Foods, Kroger, Target, Walmart, and other distributors across the country.  Check out the recall page here to see if any product you may have eaten was affected.  If you have any packages of cut-melon, the safest thing to do is throw it out.
But How Does Salmonella Make Its Way into Melons?
So, we know there are nearly 100 people and counting sick linked to eating pre-cut melons.  We know that a good majority of those people are so sick they required hospitalization.  We know there is a recall so that, hopefully, others do not continue to fall ill until the source can be identified and destroyed.  But how does Salmonella infect melons?
Unfortunately, there are several places this can occur.  Some of which you could end up doing, putting your family at risk if not careful.  Let's explore the options and how they can be avoided.
Unwashed or Poorly Washed Melon Rinds Contaminate Flesh During Slicing
Do you wash your large watermelon?  I'm going to be honest.  Growing up I never cared for watermelon, but I don't ever remember seeing family members wash that giant oblong beast before plopping it on the picnic table and slicing away.
When bacteria are clinging and growing on the outside of the fruit, the inside flesh is generally safe, unless there is a bruise or cut that allows them to penetrate.  But when you take that knife through the rind and into the flesh, you drag that bacteria with it.  If not refrigerated, those bacteria are in their happy zone (known to us as the danger zone) and can rapidly breed to unsafe numbers to cause foodborne illness.
To avoid this unfortunate outcome, be sure to sufficiently wash any fruit.  Even those where you will not be consuming the outside peel or rind.
In a commercial setting, like that of Caito Foods LLC, they too must perform proper washing. Sometimes the problem may stem further than washing the actual fruit to washing equipment that the fruit comes in contact with.
Manufacturing Equipment Sanitation
The sheer volume of melons that make its way through the production and packaging plant adds to the potential sanitation issue.  These manufacturing facilities must do more than add a washing step for the fruits and vegetables they process.  The equipment that comes in contact with the produce must also be maintained.
What good does it do to wash produce in one step, only to allow it come into contact with unsanitary equipment down the line.  Production equipment must be properly maintained and sanitized to ensure that contamination and recalls are anywhere from rare to non-existent.
Employee Hygiene
Employee hygiene practices, such as handwashing protocols and sick policies impact the safety of the product.  Employees should be trained in proper handwashing practices and should have the ability to do so as needed.  Sick employees should feel comfortable enough to self-report and not have contact with food until they are no longer contagious.
At home, washing your hands before and after eating or preparing foods can break the infection pathway.  Always wash your hands with warm, soapy water to ensure the food you consume and serve is pathogen-free.
Pests
In many cases, rodents are the cause of contamination in food manufacturing plants.  Those little fury pests track bacteria from dirty areas across clean equipment and food, creating unsafe contamination.  An effected pest control plan is vital to a clean and safe food manufacturing facility.  Also, prompt action if an issue is discovered is essential.
Check Back for More Information
The investigation is ongoing and MakeFoodSafe.com will be providing updates and information becomes available.  If you may be affected by this outbreak and are experiencing symptoms reach out to your healthcare provider.  Salmonella may cause serious or even fatal illness. While most healthy individuals often experience fever, diarrhea, nausea, vomiting, and abdominal pain, the very young, the very old, and those with a compromised immune system may suffer more serious illness. Complications may occur if the infection moves from the gastrointestinal tract and into the bloodstream and other parts of the body resulting in arterial infections, endocarditis, and reactive arthritis.
The Lange Law Firm
Our mission is to help families who have been harmed by contaminated food or water.  When corporations cause Salmonella food poisoning outbreaks or Legionnaires' disease outbreaks, we use the law to hold them accountable.  The Lange Law Firm, PLLC is the only law firm in the nation solely focused on representing families in food poisoning lawsuits and Legionnaires disease lawsuits.
If you were infected with Salmonella after eating fresh cut melon or melon mixes and are interested in making a legal claim for compensation, we have a Salmonella lawyer ready to help you.  Call us for a free no obligation legal consultation at (833) 330-3663 or send us an e-mail here.
By: Heather Van Tassell, Contributing Writer (Non-Lawyer)