Salmonella Tahini Outbreak
Posted in Outbreaks & Recalls,Salmonella on November 28, 2018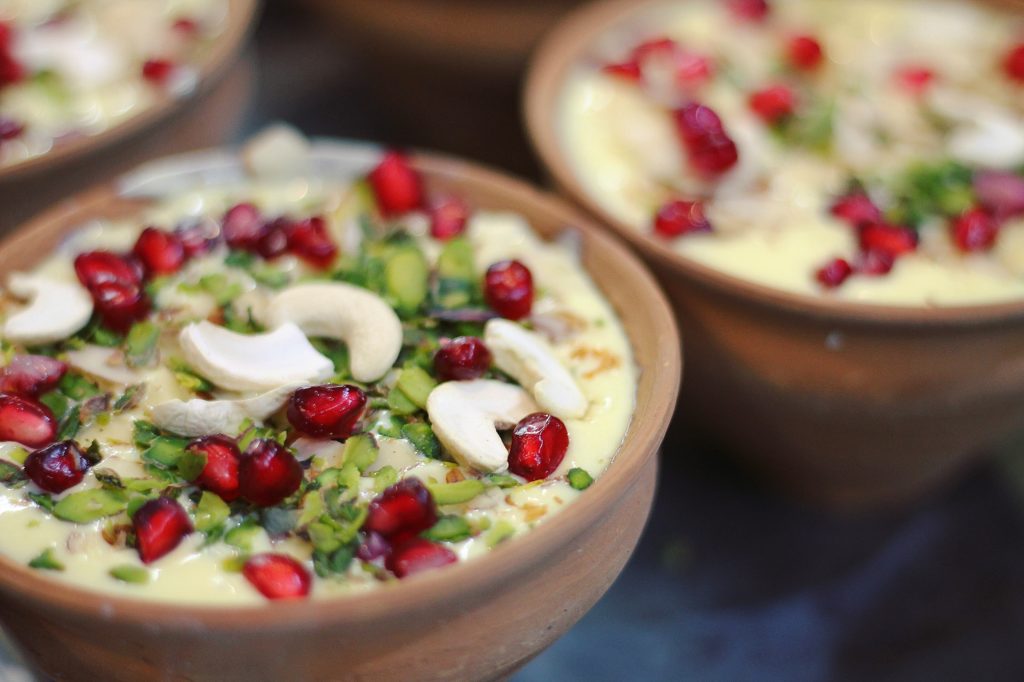 It seems like every time you open the Internet there is another recall or outbreak.  Beef, turkey, romaine lettuce.  Now Tahini.  The latest reports from the Center for Disease Control and Prevention (CDC) from November 28, 2018 indicate that 5 people across 3 states have been connected to an outbreak of Salmonella Concord linked to Tahini. Here is what you need to know about the Salmonella Tahini Outbreak.
What Exactly is Tahini?
Tahini is made from sesame seeds.  It is kind of a nut butter.  It should be mildly nutty and have a creamy texture.  It is savory and tasty enough to eat it by the spoonful. At least the good ones are.  I have heard some of the lower quality tahini can be bitter and astringent with a dry, chalky mouthfeel.
While it used to be more obscure and used only in ethnic cuisine or by a gourmet chef, nowadays the typical American home cook can incorporate it into regular dishes from hummus and salad dressings to baked dishes like brownies or cookies in place of peanut butter.  Even drizzled over fruit.  I really have to try that one soon!  Maybe I will wait awhile though.
What Do We Know About the Outbreak?
So far we know that 5 cases have been linked to each other.  So far 3 states have reported cases.  Hawaii has reported 1 case, Michigan has reported 1 case, and New York has reported 3 cases.  No one has been hospitalized yet and there have been no deaths reported.
Illness have been reported as early as June 16, 2018 and the last reported illness onset was October 18, 2018.  Additional cases may be added to this outbreak.  It takes up to 3 weeks for new cases to connect to an existing outbreak.
Cases were linked through a Public Health Food and Regulatory Agency online database called PulseNet.  Genetic testing was performed on patient samples after concluding that they were infected by a foodborne illness.  This genetic information generated a DNA fingerprint by pulsed-field gel electrophoresis and whole genome sequencing.  This DNA fingerprint allowed other cases with patients infected with genetically similar DNA fingerprints of Salmonella Concord to be investigated together.  Since the strains were so closely related, it is expected that they all were infected by a common source.
Once the investigators had a cluster to retrieve data from, they interviewed patients.  They were asked about what foods they consumed and any exposure activities they may have been involved in during the week that they became ill.  All 5 people reported eating tahini or hummus made with tahini.  Of the 5 individuals, 3 reported consuming tahini or hummus made with tahini in Hawaii and New York.  The remaining 2 individuals indicated consuming tahini or hummus made with tahini while traveling to other countries.
This led investigators to sample tahini at the point of import.  Baron's brand tahini, manufactured by Achdut Ltd was positive for Salmonella Concord.  In fact, it was genetically similar to the strain of Salmonella Concord that sickened those in the outbreak. This provided enough evidence for Achdut Ltd to issue a recall for their tahini products.
What Do We Know About the Recall?
A recall was announced on November 27, 2018 for Tahini products manufactured by Achdut Ltd of Israel in response to the outbreak investigation and subsequent positive Salmonella results in samples taken at port.  The recalled products were sold under several brand names, including: Achva, Achdut, Soom, S&F, Pepperwood, and Baron's. Affected products have expiration dates ranging from April 7, 2020 to May 21, 2020.  Recalled products include: Tahini, Whole Tahini, Organic Tahini, and Seasoned Tahini.  Container sizes include 15oz, 16oz, 17.6oz, 635 oz (428g, 454g, 500g, 18Kg). Affected lots begin with 18-097 and go all the way through 18-141.
Keep an eye on the FDA's recall website or regularly check MakeFoodSafe for our What's in Your Kitchen, Week in Recalls posts for additional recalls that might occur due to affected tahini product used to make other products.  This investigation is ongoing. The CDC will provide additional updates as they become available.
How Do I Know if I Have Salmonella?
If you have consumed recalled product and you feel you might be infected with Salmonella, see a health care provider right away. Even if you feel like you can recover on your own.  The more people linked to the outbreak, the more information investigators can use to help prevent this from happening in the future.  Tell your health care provider that you consumed potentially contaminated food linked to the Tahini product recall so that appropriate tests can rule out infection and expedite DNA fingerprinting.
If you have been infected with Salmonella you are not alone. The current outbreak aside, 1.2 million Americans fall ill with Salmonella infection each year.  Of these, 1 million are linked to foodborne illness.  This results in 19,000 hospitalizations and around 380 food related Salmonella infection linked deaths each year.
What kind of symptoms can you expect from Salmonella infection?  Symptoms are similar to most foodborne bugs.  Initial symptoms of diarrhea, fever, and abdominal cramps often occur between 12 and 72 hours after exposure.  Typical illness lasts around 4 to 7 days and most people will recover without treatment, though it might take some time for normal bowel activity to resume.  In some cases, diarrhea may be so severe that dehydration prompts a patient to require medical intervention.  In some cases, theSalmonellamay leave the digestive tract and enter the bloodstream and continue to other parts of the body.  If not treated immediately with antibiotics, those with this complication may die.
Some groups of the population are more susceptible to severe illness associated with Salmonella infection.  The elderly, infants, and those with a compromised immune system are more likely to have complications.  One complication is known as reactive arthritis.  This is when pain develops in the joints.  Reactive arthritis may last anywhere from a few months to years, and even lead to chronic arthritis.  In addition to joint pain, those with reactive arthritis will often have eye irritation and painful urination.
What Can I Do?
Hopefully retailers have pulled product off of the shelves, as they have been advised to not serve or sell the recalled products or any products that might be made with them, such as hummus.  In fact, Achdut Ltd indicated that restaurants and retailers should discard the product.
If you have tahini or tahini products in your home that are included in this recall, you should not eat them.  Return the products to the store for a refund or throw the recalled products away.  The best way to do this is in a sealed bag in a garbage taken outside of your home.  Clean the shelf where you had the product stored and wash anything that might have come in contact with it with warm, soapy water.  Wash your hands following these activities.  If you are unsure if the tahini products you have in your home are included in the recall, bring them to the place of purchase to verify or throw it away.
Our Salmonella Lawyer is Here to Help You
If you believe you have developed Salmonella after eating Tahini, we want you to know that a Salmonella lawyer at the Lange Law Firm, PLLC is currently investigating this matter, helping several families already involved in the outbreak, and offering free legal consultations. Our lawyer, Jory Lange, and became a lawyer to help make our communities and families safer.
If you or a loved one have become ill after eating Tahini, you can call (833) 330-3663 for a free consultation or complete the form here.
By: Heather Van Tassell, Contributing Writer (Non-Lawyer)