Salmonella Turkey Outbreak & The Jennie-O Meat Recall
Posted in Outbreaks & Recalls,Salmonella on November 18, 2018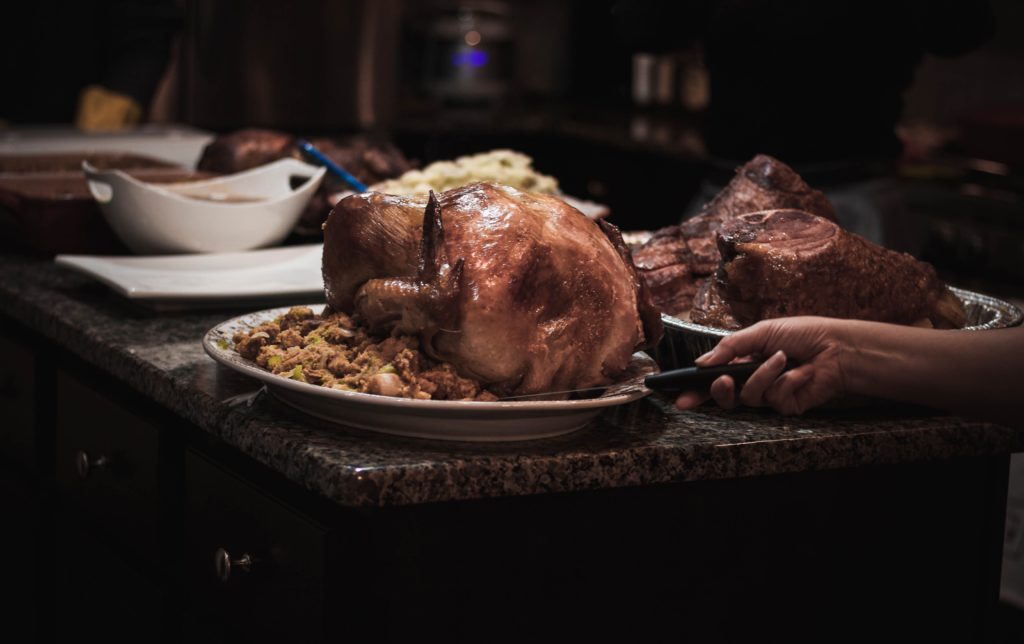 Oh how everyone loves this time of year! The leaves are brown, houses full and tables ready for the feast of the year. November for Americans culminates in Thanksgiving, a special day of the year to spend with family and friends. More importantly, an amazing opportunity to eat ample amounts of delicious food! Every family has their own traditions and favorite food choices. What unites us all though is our desire to cherish this precious family time and eat Turkey, as much as our body can take! Unfortunately though, this feast is not without its risks. Americans should always properly handle and cook their turkeys to kill any possible salmonella. Salmonella, a foodborne illness is estimated to be responsible for 1 million illnesses a year. Symptoms include vomiting, diarrhea, and stomach cramps. Consequently, turkey, as with any meat, demands the utmost care and is extremely susceptible to causing food-borne illnesses. Given the universal love for Thanksgiving and the demand for turkey, consumers must be vigilant. The latest meat recall affects turkey products produced by the Jennie-O company. Here is what you need to know about the Salmonella turkey outbreak and its recall.
The Outbreak and the Recall
First, an outline of the known facts is needed. According to the Centers for Disease Control and Prevention (CDC), the illnesses linked to this strain of salmonella began a year ago in November 2017. News broke in July when CDC reported that the outbreak had spread to 26 states across the country. Headlines at that time did not link the illness to a particular brand. Instead, the outbreak was linked to raw turkey, including whole turkeys, ground turkey, turkey pieces and raw turkey pet food. Before that, it had not been clear what the common source of the salmonella was. To date, there has been 164 cases of salmonella in 35 states across the U.S, with one death in California attributed to the outbreak. The illnesses have been accumulating in number recently, leading to several measures being implemented by authorities to keep consumers safe. The high rate of infection shows that this is a very serious outbreak and needs an effective, concentrated response from stakeholders.
One company which has been particularly affected with the recent outbreak is Jennie-O. Jennie-O has recalled certain products with a common denominator proving to be turkey products. The prevalence of turkey products purchased from different stores shows the dangers for eating contaminated meat. The Food Safety and Inspection Service (FSIS), CDC, public health and agriculture partners have been investigating the outbreak and trying to get the situation under control. Jennie-O's parent company, Austin, Minnesota-based Hormel Foods, released a statement declaring that government agencies have discovered the salmonella strain linked to the outbreak in 29 manufacturing plants from 19 companies.
To check to see if your turkey has been affected, the production code on the side of the sleeve of Jennie-O-Turkey will provide the necessary information. The products were sold nationwide and include 1-pound packages of raw, ground Jennie-O-Turkey. The quantity of turkey affected has been estimated to be around 91,000 pounds with use-by dates of early October. The Food and Drug Administration says the raw ground turkey was made on September 11 and shipped to stores nationwide. The products that are being recalled include;
1-lb. packages of "Jennie-O GROUND TURKEY 93% LEAN | 7% FAT" with "Use by" dates of 10/01/2018 and 10/02/2018.
1-lb. packages of "Jennie-O TACO SEASONED GROUND TURKEY" with a "Use by" date of 10/02/2018.
1-lb. packages of "Jennie-O GROUND TURKEY 85% LEAN | 15% FAT" with a "Use by" date of 10/02/2018.
1-lb. packages of "Jennie-O ITALIAN SEASONED GROUND TURKEY" with a "Use by" date of 10/02/2018.
Regulators are urging consumers to check freezers as there is a high chance that contaminated meat that should be recalled is still in circulation. Regulators struggle to spread the message to these consumers in time to give sufficient warning on the dangers of eating contaminated meat. The contaminated meat should be thrown away immediately to ensure that the disease is not spread. According to the CDC, a "single, common supplier of raw turkey products or of live turkeys has not been identified" and the agency has been unable to identify a specific product related to the illness. As the strain is present in live turkeys, and in so many other products, it may be widespread across the turkey industry.
What is Salmonella Food Poisoning?
Salmonellosis, commonly known as salmonella, is a common bacterial foodborne illness. Symptoms of salmonella include; diarrhea, abdominal cramps and fever. Symptoms usually occur between 12 and 72 hours after eating the contaminated product. Most healthy people recover from the salmonella illness in four to seven days without treatment. However, hospitalization can be required in cases of extreme symptoms. Persons with weakened immune systems, including infants and the elderly, are more likely to develop a severe illness. If you are experiencing these symptoms, contact your health care provider as soon as possible to give yourself the greatest chances of a speedy recovery. Jean Halloran, the director of food policy initiatives at Consumer Reports, said of the situation, "it would be prudent for everyone to handle and prepare their turkey with the assumption that it could be contaminated with this disease-causing bacteria. Given how widespread this outbreak appears to be, this season, more than ever, it is crucial to employ the proper food safety practices when cooking your turkey."
The CDC is not advising people to avoid turkey if it is cooked properly. Consumers are being advised to to take the following steps to prevent salmonella poisoning. First, wash your hands before and after handling raw turkey products as salmonella can spread from one person to another. Second, cook raw turkey thoroughly to kill harmful germs. Turkey should be cooked to an internal heat of at least 165 degrees Fahrenheit and leftovers should be reheated to the same temperature. Food preparation areas also require diligence. Equipment must be thoroughly washed as it is important to not spread germs from raw turkey around food preparation areas.
Our Salmonella Lawyer is Here to Help You
If you believe you have developed Salmonella after eating turkey, we want you to know that a Salmonella lawyer at the Lange Law Firm, PLLC is currently investigating this matter, helping several families already involved in the outbreak, and offering free legal consultations. Our lawyer, Jory Lange, and became a lawyer to help make our communities and families safer.
If you or a loved one have become ill after eating turkey, you can call (833) 330-3663 for a free consultation or complete the form here.
By: Billy Rayfield, Contributing Writer (Non-Lawyer)