School Lunches and Food Safety
Posted in Food Policy,Food Safety,Listeria,Our Blog,Outbreaks & Recalls on February 10, 2019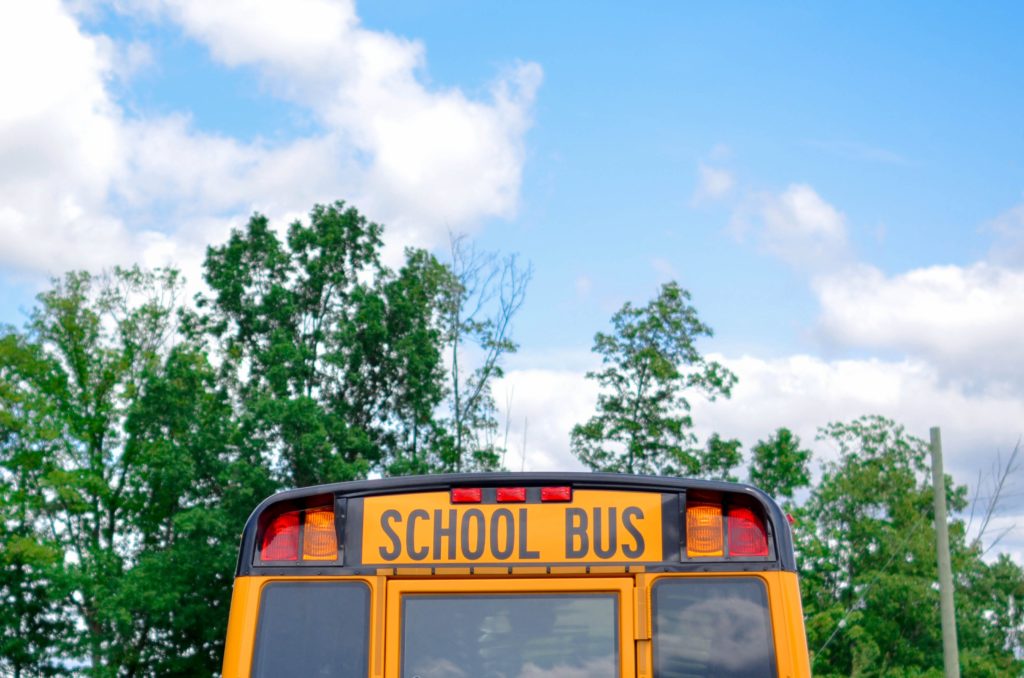 Researchers at Kansas State University have been looking into the safety of something that all of us have done: brown bagging it. And no, we're not talking about discreet ways to enjoy an adult beverage in public. Sara Gragg and Randy Phebus work at the Kansas State University Center for Food Safety in Child Nutrition Programs. They've spent the past couple of years investigating school lunches and how to make them safer. Here's what they have to say about school lunches and food safety.
Now, they've published the results of some of their findings in the Journal of Food Protection Trends. Their investigation was specifically concerned with the ways that pathogens like salmonella and listeria monocytogenes can grow on school lunches. After examining the growth of those pathogens in different conditions, they've confirmed what a body of research into the subject has already suggested: let a lunch sit in the heat for too long, and you open up a window for pathogens to thrive and for children to get sick.
Managing the food safety of school lunches might sound hard to some, but it's important business. This is in part because many children don't enjoy the benefit of a fully developed immune system. They're not as well equipped as adults to deal with sickness coming from bacteria like listeria or salmonella; their immune systems aren't necessarily primed to recognize the bacteria as quickly, and they might not be prepared to deal with the threat once their body has recognized it. Because their immune systems are still developing, they're at particular risk from foodborne illness. That means that managing dangerous pathogens in school lunches should be a particular priority.
The Center for Food Safety in Child Nutrition Programs has taken it upon themselves to do the work of better understanding how pathogens can spread in school lunches. To that end, they've set up a fully functioning school lunch laboratory at their center. There's a full service kitchen that's designed to accurately simulate the environment in which school lunches are usually cooked. The techniques used to cook the food and the conditions in which the food is cooked are meant to match food service in an educational milieu as closely as possible. The foods that they're testing are also straight from the cafeteria – tacos, rice, chili, and other staples that are common in Kansas lunchrooms.
Once the food has been made, it's inoculated with small amounts of common foodborne pathogens like salmonella or listeria. The food is then placed in a controlled environment that's designed to simulate different school settings. Sometimes, they'll put it in a walk-in fridge; sometimes, in a cooler with ice, as might be found on a field trip; sometimes, the food is kept in a paper bag but refrigerated minimally or not at all. Sometimes, it's left out. The researchers try to control for other factors and look into how temperature and time affect the spread of the pathogens that they've introduced.
The particular research published in January's issue of the Journal of Food Protection looks into lunches on field trips. Researches packed different kinds of lunches into coolers. They examined a couple of different factors; some of the experiments that they ran used more or less ice. Some focused on the position of the food in the cooler – closer to the ice or further away. Others examined how the pathogens spread over different time frames. The ovens at the laboratory were used to simulate the temperatures that might be found if the school lunches had been put on a school bus.
The researchers found that a typical school lunch of baby carrots, apple slices and and deli sandwiches can take about four hours of "temperature abuse" while stored in a cooler on a hot bus. After that four hour window, there's a significant chance that any pathogens present will start to spread over and through the food. Storing the foods for four hours or less, however, can reduce the risk of salmonella or listeria spreading.
Here's what Sara Gragg had to say, quoted from a press release put out by the university to accompany the publication of the research: ""The study was designed to simulate a high-risk scenario regarding temperature abuse of the food products, so the fact that bacterial growth was not observed suggests time can be effectively used as a public health control on school field trips."
More research is planned into different food products and settings. What the researchers have already found, however, should be of use to educators, parents, and other adults who are involved in the planning of school field trips. Make sure that you budget field trip time in such a way that you can be sure that lunchtime comes within that four hour window. That'll reduce the chance that someone on the trip gets sick because their lunch was kept out for too long and subsequently contaminated with a foodborne pathogen.
More broadly, remember to pack plenty of ice into coolers used to store lunches on school field trips, which should also reduce the risk of foodborne pathogens spreading. And remember to keep those coolers out of hot temperatures if possible. That could mean parking a bus in the shade. It could mean transfering the coolers to another, cooler location once you've arrived at the site of a field trip. Cooler is better, and it gives you more time before the danger of foodborne illness rears its head. That's the beef. We'll continue to cover the research that the Kansas State University Center for Food Safety in Child Nutrition Programs does, so watch this space for more updates in the future.
By: Sean McNulty, Contributing Writer (Non-Lawyer)