Seattle E. coli Outbreak, 7 Children Sick (Updated)
Posted in E. coli,Our Blog,Outbreaks & Recalls on May 5, 2021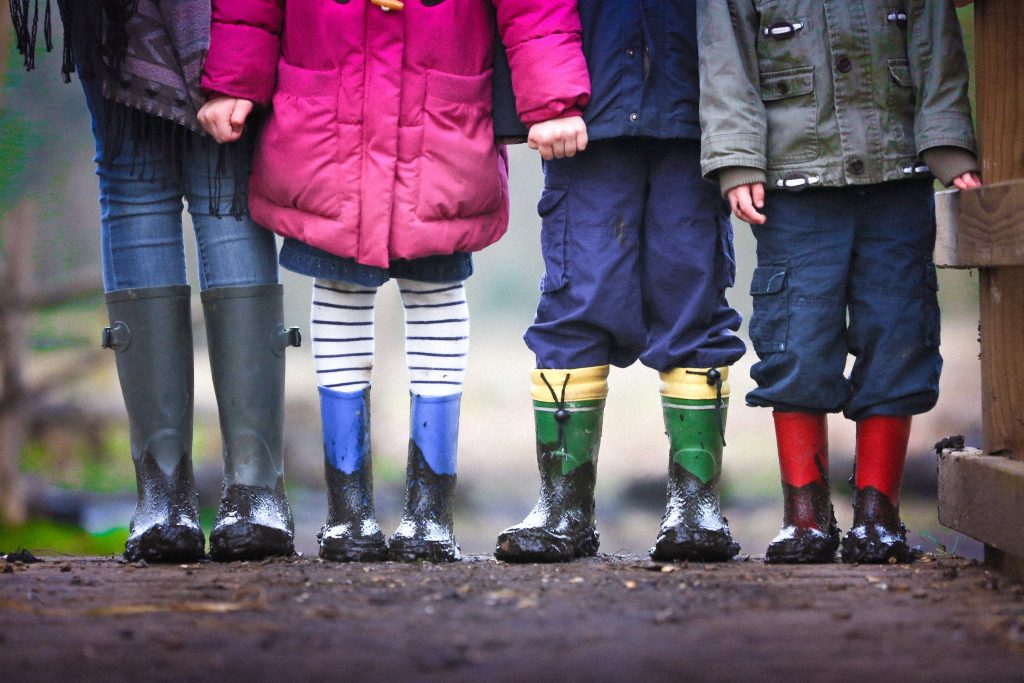 Just today, King County announced a Seattle E. coli Outbreak. Public Health is investigating a new cluster of seven children infected with Shiga toxin-producing E. coli (also known as STEC) in King County. All cases are currently under 14 years of age, and three are under five years of age. Cases have been reported between April 22–May 1, 2021.
Our investigation is ongoing, and we have not identified any foods, restaurants, or other sources in common among all cases. It is not yet known whether these cases share the same source or not. Updates will be posted when more information is available.
UPDATE:
Organic produce has tentatively been determined to be behind an E. Coli O157 outbreak that has sickened children in the Seattle-King County area in Washington.
All of the patients are younger than 15 years of age, and three are younger 5 years of age. The seven patients have been reported during April 22-May 1 time period, according to Seattle-King County Public Health. 
Six of the children have been so sick they had to be admitted to hospitals. This includes two children who developed a potentially life-threatening type of kidney complication called hemolytic uremic syndrome (HUS). Both are recovering.
"The exact source of E. coli contamination can be difficult to pinpoint, but public health interviews lead us to believe the cases may be linked to eating fresh produce," said Dr. Chris Spitters, Health Officer for the Snohomish Health District. "While we continue working with our partners on this investigation, it's an important reminder to always wash produce items well before eating them, to avoid unpasteurized dairy products, and to fully cook beef and other animal meats to the proper temperature."
Public Health is conducting interviews with cases and their parents/guardians to help identify any common exposures. We are also working with the Washington State Department of Health to complete further testing, to help identify possible related cases in other counties, and to begin traceback of any products in common.
The health department is warning consumers that fresh fruits and vegetables — including organics — can sometimes have germs such as E. coli on them. The contamination of such foods has been implicated in numerous outbreaks in recent years. The department encourages consumers to throughly rinse fresh produce before preparing and consuming it raw.
Sick Children
All 7 children developed symptoms consistent with STEC, including diarrhea (often bloody), abdominal cramping, nausea, and vomiting. Illness onsets occurred during April 17–29, 2021. Six children have been hospitalized; this includes one child who developed a type of kidney complication called hemolytic uremic syndrome (HUS) and is recovering and a second child who is suspected to have HUS.
What is Being Done
Public Health is conducting interviews with cases and their parents/guardians to help identify any common exposures. We are also working with the Washington State Department of Health to complete further testing and to help identify possible related cases in other counties.
Public Health message
If you or your child develop painful or bloody diarrhea, diarrhea that lasts more than 3 days or is accompanied by a high fever or decreased urine, contact your healthcare provider to see if testing for STEC is indicated.
STEC and other foodborne infections occur throughout the year but may increase in frequency during late spring and summer months.
Anyone ill with suspected or known STEC should not work in or attend childcare or preschool, or work in food handling or healthcare until cleared by Public Health.
Laboratory testing
Six of the cases have preliminary testing indicating infections with E. coli O157 via PCR, and the seventh case has a positive EIA test for STEC. Further testing to confirm the strain and do genetic fingerprinting (whole genome sequencing or WGS) is underway at the Washington State Public Health Laboratory. These WGS results will help determine whether these cases were infected with the same strain of STEC.
What is Ecoli?
Ecoli (Escherichia coli) is a bacteria that lives in all animals, including humans. Most types of Ecoli are safe to humans, and even our intestines use Ecoli to break down food. The difference is some of E. coli strains are pathogenic. These are the types that cause unpleasant and sometimes serious illnesses.
Signs and Symptoms
Like most other foodborne symptoms, Ecoli is hard to diagnose. This is not due to the ability for hospitals to test to see what has made you ill, it is because the signs are mostly all the same. Do any of these symptoms look familiar?
Diarrhea
Cramping
Nausea
Vomiting
Fever
Fatigue
The majority of people infected with E. coli will exhibit symptoms of diarrhea and abdominal cramps within 2 to 8 days after ingestion of the bacteria.
Urgent medical attention is highly recommended if you or someone you love has the above symptoms. Early medical attention can help reduce the risk of more severe illness and potential long-term complications.
In extreme instances, pay special attention to these indicators that something is severely wrong:
Blood in the urine
Dehydration
Bruising
Pale skin
In some circumstances a more serious illness may develop, such as hemolytic uremic syndrome (HUS).  HUS is a type of kidney failure that develops as a result of E. coli infection. About 5-10% of people develop this potentially life-threatening complication known as hemolytic uremic syndrome (HUS). HUS develops about 7 days after symptoms first appear, when diarrhea is improving. Clues that someone is developing HUS include decreased frequency of urination, feeling very tired, and losing pink color in cheeks and inside the lower eyelids. People with HUS should be hospitalized because their kidneys may stop working and they may develop other serious problems. Most people with HUS recover within a few weeks, but some suffer permanent damage or die. You should contact your healthcare provider if you have diarrhea that lasts for more than 3 days or diarrhea that is accompanied by a fever higher than 102˚F, blood in the stool, or so much vomiting that you cannot keep liquids down and you pass very little urine.
How The Lange Law Firm Can Help
Our mission is to help families who have been harmed by contaminated food or water.  When corporations cause E. coli food poisoning outbreaks, we use the law to hold them accountable.  The Lange Law Firm is one of the only law firms in the nation focused on representing families in food poisoning lawsuits.
If your child is sick with E. coli,  and you are interested in making a legal claim for compensation, we can help. We want you to know that an E coli Lawyer at the Lange Law Firm, PLLC is currently investigating this matter and offering free legal consultations.
Our lawyer, Jory Lange became a lawyer to help make our communities and families safer. Anyone who was infected with E. coli may be entitled to compensation for their injuries.  To learn more about the this Seattle E. coli Outbreak or making an E coli food poisoning claim, please contact the Lange Law Firm, PLLC by phone or contact us online.
By: Candess Zona-Mendola