Señor Moose Hepatitis A Outbreak
Posted in Hep A,Outbreaks & Recalls on May 26, 2020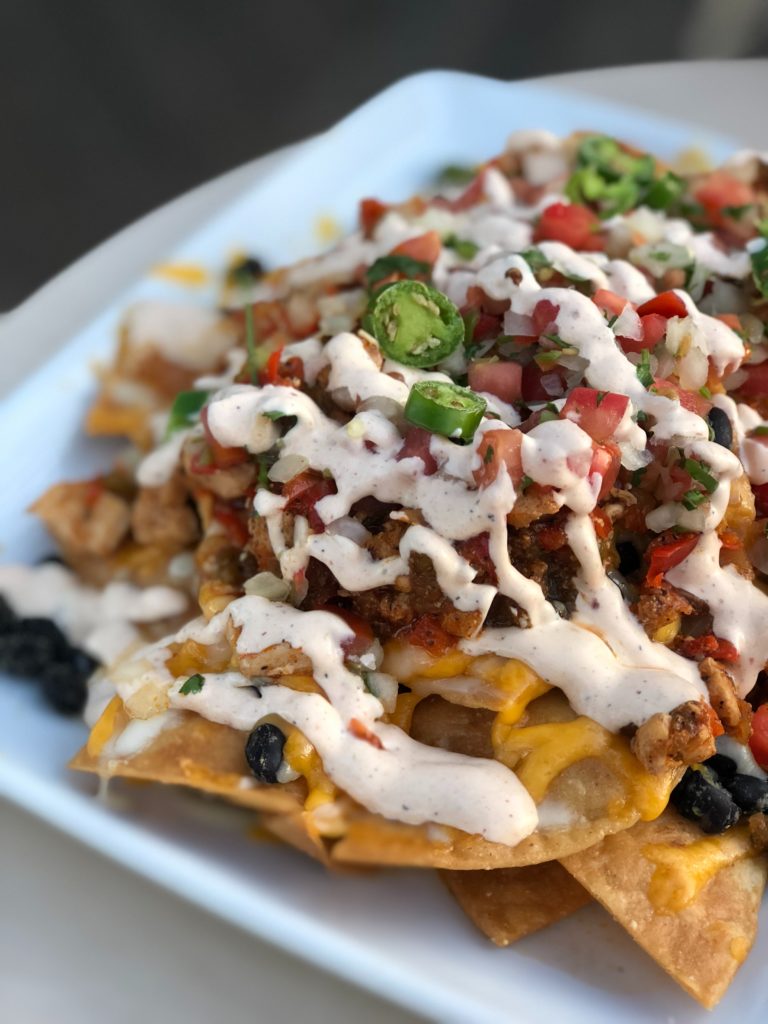 Because of COVID-19, restaurants all across the country are doing takeaway or delivery. Sitting for table service seems like a distant dream. Everyone is on edge, washing their hands twice as often as usual, and extra care is being taken not to spread illness. Despite the extra precautions, reports of foodborne illness outbreaks are still trickling in. Some are from before the dramatic changes that reshaped our lives in the month of March. According to King County Public Health, at least three people have fallen ill with hepatitis A after eating at the Señor Moose restaurant in Seattle back in February. Here's what we know about this Señor Moose Hepatitis A Outbreak:
The Outbreak
The three cases were not associated with one another, aside from having eaten at the same restaurant, and the press release put out by the health department says they ate in three separate meal parties.
The people who got sick at Señor Moose did so before COVID-19 brought Seattle to a standstill. According to the health department, they ate there between February 24th and February 26th.
Washington State Outbreak
Washington State declared a statewide hepatitis A outbreak in July of 2019. The outbreak is currently ongoing. In the Ballard area, where Señor Moose is located, the health department has registered a cluster of cases. Many of those who have fallen ill as part of the outbreak are experiencing a state of homelessness or use drugs, according to the health department's press release — intravenous drug use being one of the ways in which hepatitis A is spread.
According to King County Public Health, none of the three who have fallen ill reported contact with at-risk populations such as persons experiencing homelessnes or IV drug users. Furthermore, none of the employees who are currently working at Señor Moose have illness consistent with hepatitis A. The health department is reaching out to former employees of the restaurant to see if they've shown symptoms consistent with the virus.
Further testing is being done by the Centers for Disease Control to see if genetic material taken from the Señor Moose cases matches material from the local hepatitis A cluster. That should give investigators some idea as to where the virus may have come from.
Although the infections happened in late February, the health department did not become aware of them until April 15th. Investigators had a teleconference call with a restaurant manager on April 17th. That same day, the restaurant was closed for cleaning and disinfection.
The Health Department Says…
Here's what King County Public Health had to say about the content of that call: "Investigators reviewed food handling practices, illness policies, employee schedules, employee health, and facility cleaning, sanitizing, and disinfection procedures with the restaurant management to identify possible risk factors for the spread of hepatitis A."
On April 19th, the health department conducted a follow-up to their teleconference of the 17th with an in-person visit to the restaurant. They verified that the restaurant had been properly cleaned and disinfected and that ready-to-eat food which may have been contaminated in the outbreak had been thrown away. They also reviewed points about how to control the spread of hepatitis A: wash your hands, don't handle food with your bare hands, keep up with facility cleaning and disinfection.
Another point that was covered during the April 19th meeting, according to the health department, was the illness policy put in place to ensure that employees potentially infected with hepatitis A weren't returning to work and then spreading that illness to customers. Should any employees fall ill, they would be barred from working until 7 days after the onset of jaundice, and they wouldn't be allowed to work until they'd be symptom-free for at least 24 hours.
About Hep A
Hepatitis A is a disease of the liver. It can be transmitted through contaminated food or water, according to the World Health Organization, or through contact with "direct contact with an infected person." The virus has to find a way into the body — it has to slip past our immune defenses. That could be via the mouth, or it could be through a cut or abrasion, or through an injection.
The most common way that the disease is spread is the fecal-oral route. That could mean that someone infected with the disease didn't wash their hands after using the bathroom. They had viral particles on their hands, and passed those particles along to someone else by shaking their hands, or by preparing food without washing up first.
Transmission of hepatitis A doesn't strictly have to be a situation of negligence. Not everyone has access to clean water, or to proper sanitary facilities in which to use the bathroom. Food and water can become contaminated with viral particles because the infrastructure for sanitation isn't there.
You don't have to eat or drink something contaminated to be exposed to the virus. One of the at-risk groups is intravenous drug users. If you're using a rig that hasn't been properly disinfected, it can potentially be a vector by which hepatitis A is transmitted.
Close physical contact is another way that the virus can be transmitted. That's the euphemistic term the World Health Organization uses for intimate situations where protection isn't being used and viral particles can slip past our immune defenses.
The incubation period for the virus is quite long, usually lasting between two and four weeks. Here's what the WHO has to say about symptoms: "Symptoms of hepatitis A range from mild to severe, and can include fever, malaise, loss of appetite, diarrhea, nausea, abdominal discomfort, dark-coloured urine and jaundice (a yellowing of the skin and whites of the eyes). Not everyone who is infected will have all of the symptoms."
By: Sean McNulty