Sheraton Atlanta Legionnaires Lawsuits?
Posted in Legionnaire's disease,Outbreaks & Recalls on August 6, 2019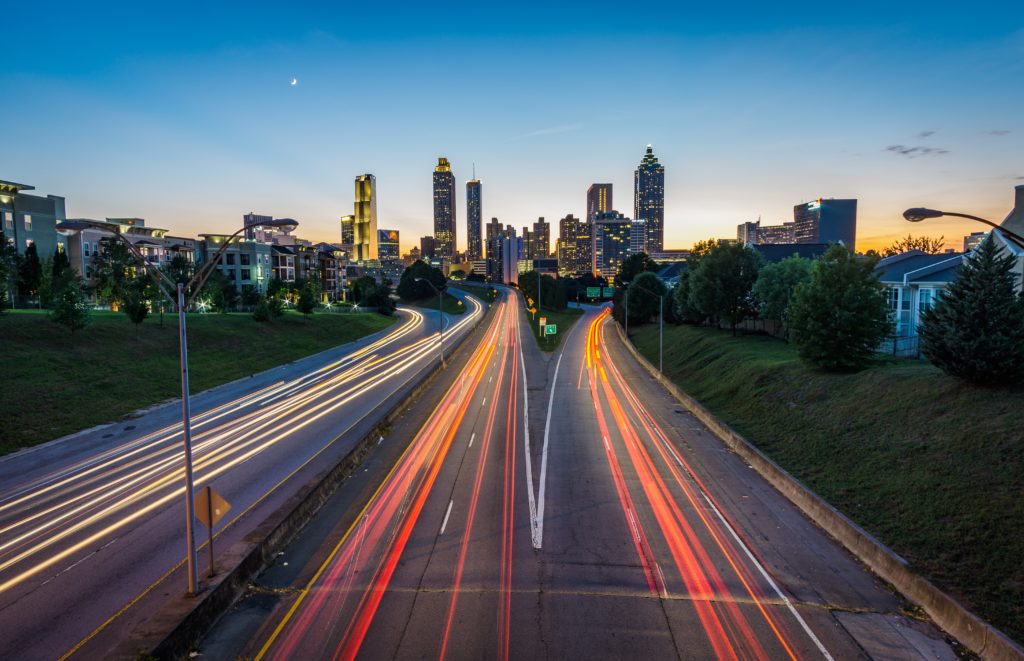 A cluster of cases of legionnaires disease centered around the Sheraton Hotel in Atlanta could be among the largest in the history of the United States, according to a recent article. The Atlanta Journal-Constitution reports that 11 cases have so far been confirmed as part of the outbreak, and the Georgia Department of Public Health thinks that 55 more cases are "probable" at the time of this writing.  Many are asking if lawsuits are next.  Here's everything you need to know about Sheraton Atlanta Legionnaires lawsuits.
Legal Rights of Legionella Infection Victims
Since Legionnaires' disease can be prevented by routine cleaning and safety procedures, you have the right to hold the liable party responsible for your affliction. Specifically, you may be entitled to sue in order to receive compensation for your medical costs, hospital stay, reparation for lost wages, any injuries sustained due to the disease, pain and suffering, and/or damages for wrongful death.
Can A Legionnaires' Disease Lawyer Help?
Yes. When a Legionnaires' disease outbreak resulted from a building owner's negligence, a lawyer can help to prove that:
the building owner failed to follow important safety rules
the safety rules exist to prevent legionella bacteria from growing and spreading through the air, where they can get people sick
had the building owner followed the important safety rules, no one would have gotten sick with Legionnaires' disease.
A Legionnaires disease lawyer can help with Sheraton Atlanta Legionnaires Lawsuits.
The Outbreak
The first three illnesses associated with the outbreak were registered some two weeks ago. Since then, investigators have been surveying hundreds of of people who visited the Sheraton during a roughly month-long period between the middle of June and the middle of July.
It can take some time to determine the exact scope of an outbreak — and to figure out where it came from in the first place. The 55 cases that the GDPH thinks may be part of the outbreak are displaying symptoms that are consistent with the disease but waiting for laboratory confirmation that legionella bacteria are present.
The same is true for tests taken from the piping of the water and heating systems at the Sheraton. Although they may yet indicate a point of origin for the legionella bacteria, it takes time for labs to process them and see whether any bacteria picked up swabs are the sort that cause Legionnaires.
According to the article from Georgia Health News, Legionnaires cases in Georgia have quadrupled over the last decade. That's in line with national trends, according to their reporting, as the incidence of the disease nationwide has roughly quintupled since the year 2000.
Legionnaires' Disease
Most of Georgia's cases of Legionnaires happen in health care facilities, but the bacteria don't limit themselves to that sort of environment. They can show up in hotels, senior care facilities, apartment buildings, American Legion posts — pretty much any building that's got hot water.
That's because legionella bacteria, which cause legionnaires disease, thrive in warm water. They can show up in radiators, water fountains, swimming pools, hot tubs, dishwashing equipment, plumbing systems — anywhere where water is found, and particularly places where that water is heated. If the water gets hot enough, it'll kill the bacteria off, but that's not always the case: they're resilient and do well under stress, even in conditions where you'd expect them to wilt from the heat.
You can't catch legionnaires from someone else, but the disease is nonetheless quite pernicious. That's because it's usually spread in aerosolized drops of water. A small enough water drop, borne on a column of hot air, can float as if unaffected by gravity: run a hot shower or stand next to a burbling fountain, and you'll be immersed in a misty cloud made up of countless instances of these drops.
Legionnaires is famous for spreading through the heating and cooling systems of buildings for this reason: because they use steam to work their magic, they can easily become repositories for legionella bacteria. When this happens, it's a huge headache for those charged with the maintenance of a building. The system typically needs to be shut off entirely so that the pipes can be thoroughly disinfected. We don't know right now whether the legionnaires that affected the victims at the Atlanta Sheraton started in the climate-control system of the buildings: the investigation is still ongoing, and it may be some time before the source of the outbreak is identified.
Anyone over the age of 50, with lung problems, or who is immunocompromised is more likely to catch legionnaires disease. So are smokers or others whose respiratory systems are running at less than 100%.
Legionnaires itself is a form of pneumonia. It's a particularly pernicious infection of the lung. The same bacteria that cause legionnaires disease are also responsible for Pontiac fever — a flu-like illness that isn't localized to the lungs. Legionnaires and Pontiac fever are sometimes referred to as legionellosis.
While Pontiac fever is unpleasant, it's typically survivable and goes away without treatment with antibiotics. Legionnaires, on the other hand, can be deadly if left untreated. Usually, prompt treatment with antibiotics is the route that medical professionals choose to try and head off the disease. Sometimes, even in cases where treatment starts right away, legionnaires does not clear up easily. It's not unheard of for symptoms to linger long after the initial infection.
If you've been infected by legionella bacteria, 2 – 14 days may pass before you begin to show symptoms of legionnaires. According to the Mayo Clinic, the first signs of the disease are headache, muscle pain, chills, and a fever than can reach over 104.
After two to three days have passed, you'll start to show some of the other signs of the disease. One telltale symptom is a cough that brings up mucus and can sometimes also produce blood. The cough can be accompanied by chest pain and by a marked shortness of breath. You might experience nausea, vomiting, or diarrhea, and you may experience mental symptoms such as confusion.
We'll continue to publish updates here as more information about this outbreak and Sheraton Atlanta Legionnaires Lawsuits as more information becomes available. If you think that you've contracted legionella bacteria, don't seek information from us or from Dr. Google: go to your medical provider immediately and get treatment. In the meantime, stay safe out there!
What To Do if You Think you Have a Legionnaires' Disease Case
Get experienced help right away. In order to pursue your claim, you will need a knowledgeable Legionnaires' disease lawyer who can immediately assist you and take the burden off of your shoulders. They will be responsible for:
Obtaining all relevant medical reports
Investigating the scene of the exposure
Collecting reports completed by the local health department and/or state and federal agencies who conducted investigations
Interviewing witnesses and other victims that acquired the disease as well
Estimating the value of your personal injury
Negotiating with the defendant's insurance company
Representing you during trial, if necessary
Hiring qualified experts to testify and provide their expert opinion
Each of these steps will be important in Sheraton Atlanta Legionnaires Lawsuits.
The Lange Law Firm
Our mission is to help families who have been harmed by contaminated food or water.  When corporations cause food poisoning outbreaks or Legionnaires disease outbreaks, we use the law to hold them accountable.  The Lange Law Firm, PLLC is the only law firm in the nation solely focused on representing families in food poisoning lawsuits and Legionnaires disease lawsuits.
If you were infected with Legionnaires disease after visiting or near the Sheraton Atlanta hotel, and are interested in making a legal claim for compensation, we can help.  Call us for a free no obligation legal consultation at (833) 330-3663, or send us an e-mail here.
By:  Sean McNulty, Contributing Writer (non-lawyer)