Uninvited Guest: Shigella Crashes Wedding
Posted in Food Safety,Our Blog,Outbreaks & Recalls,Shigella on March 29, 2019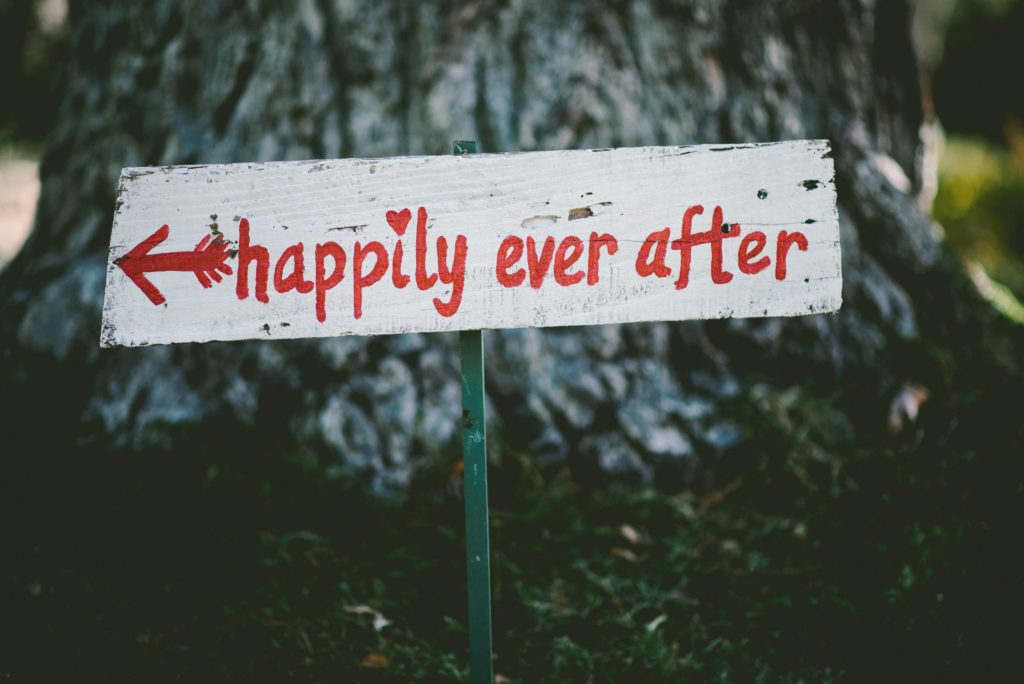 Cue Billy Idol. "It's a nice day for a Shigella Wedding." Wait. NO, IT'S NOT! That's the exact phrase I would scream if I were the newly weds who are the hot topic of a recent Oregon Health Authority report. The health authorities deduced that the "source of the contamination was not definitively identified," but alluded to the fact that they believe it was the asparagus served at the wedding. The majority of those who became sick claimed to have eaten asparagus during the reception. The health agents concluded that the water supply was not the reason for the outbreak, as bacterial samples came back negative. The food was also tested, but only leftover strawberries, cucumbers and potatoes. All of these, tested negative on bacterial culture, Unfortunately, no asparagus was left over for testing.
Poor food safety practices, like an employee who was ill or who did not was their hands, are the likely reasons for the contamination.
Here Comes the Bride
According to a recent report, the "Oregon Health Authority (OHA) and Yamhill County Health and Human Services (YCHHS) independently received reports of persons with gastrointestinal illness days after attending a wedding and reception in Yamhill County on August 11."
The story is a compelling one. The report continues to say:
"Over the next two days, additional wedding attendees reported gastrointestinal illness. OHA notified the Multnomah County Health Department (MCHD), and the agencies initiated an investigation to determine the cause of the outbreak and to prevent additional cases. YCHHS contacted the Oregon Department of Agriculture (ODA), which regulates some food-service establishments in Oregon.
By August 15, 10 cases had been reported to OHA. A Health Alert Network notice was sent to the ORCD1 group,1 advising them to ask patients with gastrointestinal illness whether they had attended a wedding in Yamhill County and, if they were willing, to submit a stool sample. Fecal samples from patients were cultured and isolates serotyped at the Oregon State Public Health Laboratory. On August 20, Shigella flexneri type 3a was first identified from a patient specimen. OHA consulted with subject matter experts at the Centers for Disease Control and Prevention (CDC) for information on this Shigella serotype."
All Dressed in White…
Well, the bride was. NOT Shigella.
The only was to determine if someone has Shigella is to see a physician and obtain a stool test. A sick patient can simply ask your doctor to order this test. Some individuals, when infected with Shigella bacteria, may not show any signs or symptoms of the infection. The bacteria, however, will continue to live in their intestinal tract until the body's immune system has completely destroyed it.This only makes it easier to spread.
For those who do show symptoms, like:
watery diarrhea
bloody diarrhea (sometimes)
nausea
vomiting
abdominal cramping
mucus in stool
fever (sometimes)
Symptoms of Shigella infection typically show within one to three days after ingesting infected food or drink. In this instance, most people involved in the wedding reported their illnesses on or about August 14, around 2-3 days after the wedding. According to the report, "Cases by time of illness onset are shown in Figure 1. Of the 93 cases with onset information, 89 (96%) were reported to have started on the two days between midnight on August 12th and midnight August 14th."
If you are exhibiting any of the symptoms mentioned above (regardless if you have attended the wedding), medical attention is recommended. Shigella infections may have long-term complications. Early medical attention may help reduce the likelihood of complications and more severe illnesses.
What is Shigella? 
Shigella, or rather its infection Shigellosis, is one of the more common foodborne illnesses. Common especially as it spreads so easily.
The Centers for Disease Control and Prevention estimate that approximately 500,000 people per year are infected with some species of Shigella. Despite is great quantity in the United States, it rarely causes epidemics like it does in developing countries. This is not to be underestimated though. Shigella can be deadly, especially in those that are part of the high risk group for foodborne illness – like young children, the elderly, pregnant women, and those who are immunocompromised. Shigella also does not have a specific time of year it peaks, like Ecoli or Salmonella. Trends for the infection are also not on the decline.
How Did They Figure Out It Was Shigella?
Health agents are the true heroes here. They came in quickly after the initial reports came in to start their investigation. According to their report:
"Methods YCHHS public health investigators obtained contact information for attendees and the caterer. The caterer is based in Multnomah County. MCHD officials contacted the caterer to obtain a menu of foods served at the wedding. Using this information, on August 16 OHA epidemiologists emailed to wedding attendees a link to an online survey asking them to identify foods they had eaten and to determine whether they had illnesses meeting the case definition.
Information from the first survey indicated that there was a cocktail hour between the wedding ceremony and the reception. Because S. flexneri infections have been associated with international travel,2 and there were additional food exposures, OHA invited wedding attendees to complete a second online survey on August 20. OHA asked respondents about their illness on this survey, too.
A confirmed case had S. flexneri cultured from a clinical specimen. A presumptive case was defined as self-reported diarrhea or vomiting in a person who attended the wedding reception.
An ODA environmental health specialist inspected the venue, collected water samples and leftover strawberries and cucumbers, and examined general biosecurity. Yamhill County environmental health specialists collected leftover potatoes. Well-water samples were tested using the Colilert test for total coliforms. Food samples were tested for Shigella species using polymerase chain reaction testing. Multnomah County environmental health specialists inspected the caterer. They observed hygiene practices and asked that people who prepared food for the reception submit stool samples for testing."
The report also ruled out the rehearsal dinner. "Persons (n = 55) who attended the rehearsal dinner were no more likely to become ill than those who did not attend it (RR 1.1, p= 0.54); therefore, the epidemiological investigation focused on food exposures at the wedding reception. Food was served buffet-style. Five food items were each associated with a significantly increased risk of illness: asparagus, butter, bread, au gratin potatoes, and the aioli that was served with the asparagus. Asparagus was most strongly associated with illness: of those who ate asparagus, 64% became ill, compared to 12.5% of those who denied eating asparagus (RR 5.1, 95% CI 2.0–12.9). Asparagus consumption also accounted for a higher percentage of cases (96%) than any other exposure (Table 3). In a reanalysis of the other implicated foods, stratifying by asparagus consumption, only bread remained significantly associated with illness (RR 1.6, 95% CI 1.1–2.6)."
But, it turns out, there were several different buffets at the wedding. According to the report,
"There was a children's buffet. Some persons under 10 ate food from the rest of the buffet, and some adults ate food from the children's buffet. Persons under 10 were significantly more likely to have eaten from the kid's buffet (p < 0.01) and significantly less likely to have eaten any adult food (p < 0.01)."
Asparagus consumption differed by age: it was consumed by 150/172 (87%) of persons >10 but by none of 10 children <10 years old (p < 0.001) Bread consumption did not differ significantly by age.
As this was an isolated incident, that is likely why no formal public notice occurred during the time of the investigation.
Could This Have Been Prevented?
YES!! Preventing infection and spread of Shigella is so easy. Hand washing is among the best tools anyone can use to prevent the spread of infection. This is why the health agents believe that a sick employee, who did not was their hands, was the likely cause.
However, the health agents took this into account as they looked for food safety violations. According to their report, "When visiting the caterer, Multnomah County inspectors did not observe any food-handling violations. Stool samples were submitted by some of the food-handling staff; none were positive for Shigella. Food preparers were primarily responsible for specific dishes. When analyzing attendees' exposures by who was responsible for the foods they consumed, illness rates did not differ significantly by food preparer. Catering records revealed that the caterer served some of the same foods, including the grilled asparagus dish, at multiple events that same weekend. The asparagus was sourced domestically. No illnesses related to those other events were reported to OHA."
The Send Off
At the end of the day, 263 people were confirmed to be sick from the wedding. According to the report:
"One hundred seven cases were identified, of which 23 (21%) were confirmed. Eighty-two (77%) of the cases were Oregon residents; the remainder were residents of 11 other states. Oregon cases resided in 11 different counties."
The median age of ill people was 30 years. Of 111 female attendees, 60 (54%) became ill. Of 88 male attendees, 47 (53%) became ill. Of 18 persons <18 years of age, 5 (28%) were ill.  Of 181 person >18 years of age, 102 (56%) were ill (Table 1). Persons < 18 years of age were significantly less likely to become ill (p = 0.03).
No Honeymooning
The report did not mention if the happy couple were among those who were part of the outbreak. However, it is likely that they were among those who were not able to return to life so quickly. Many people missed work, and some were hospitalized. According to the report:
"Of ill people, 74/105 (70%) missed school or work, 57/106 (54%) saw a clinician, 38/105 (36%) visited the emergency room, and 10/106 (9%) were hospitalized overnight." Thankfully, no one died.
The Lange Law Firm
Our mission is to help families who have been harmed by contaminated food or water.  When corporations cause Shigella food poisoning outbreaks or Legionnaires' disease outbreaks, we use the law to hold them accountable.  The Lange Law Firm, PLLC is the only law firm in the nation solely focused on representing families in food poisoning lawsuits and Legionnaires disease lawsuits.
If you were infected with Shigella after this wedding last year, and are interested in making a legal claim for compensation, we can help.  Call us for a free no obligation legal consultation at (833) 330-3663, or send us an e-mail here.
By: The News Desk