Si Casa Flores Salmonella Outbreak Caused By Red Onions?
Posted in Our Blog,Outbreaks & Recalls,Salmonella on July 31, 2020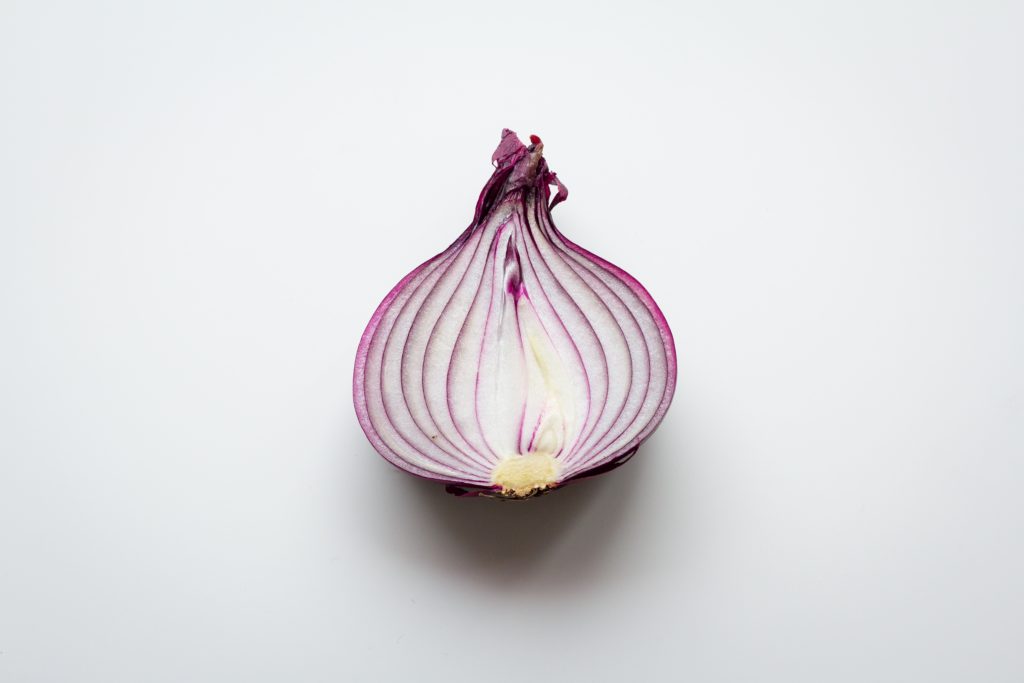 Could red onions be the mystery culprit in the Si Casa Flores outbreak? Some preliminary links from Canada look like it. Here's what we know:
What is Going on in Oregon
Josephine County Public Health reported that a local Salmonella cluster of cases has affected several individuals in Grants Pass, Oregon, after dining at a local restaurant. Josephine County Public Health officials are seeking additional customers who may have also been exposed.
Public Health is investigating a cluster of individuals with documented Salmonella potentially linked to Si Casa Flores, 202 N.E. Beacon Drive in Grants Pass. Two of the individuals have been hospitalized. Public Health specialists conducted an on-site inspection of the facility and collected 17 specimens for laboratory testing.
The local news reported that Oregon appears to be the hot spot for the nationwide Salmonella outbreak:
The first cases emerged on June 19, with the latest cases were identified last week. It's not clear where the outbreak originated. In Oregon, Josephine County officials are investigating a salmonella outbreak that's been traced to a restaurant in Grants Pass: Si Casa Flores at 202 N.E. Beacon Drive. The first cases in that outbreak date to June 25, with two people hospitalized. According to the press release, state and local health officials have collected 17 samples of food for testing.
Survey By Health Department
Due to shared ingredients, the Oregon Health Authority and Josephine County Public Health are asking individuals who may have dined at any of the following Si Casa Flores Corporation locations in Grants Pass from June 25 through July 7 to complete the survey found at https://www.surveymonkey.com/r/DJQTN8D:
Si Casa Flores (202 N.E. Beacon Drive)
Si Casa Express (401 N.W. F St.)
Xpress Trailer (502 Union Ave.)
The purpose of the survey is to gather information needed to assist in an attempt to identify the source of infection – which appears to point to red onions. Information is needed from both sick and well customers to identify food items associated with the illness. Those experiencing symptoms should contact their primary care physician.
Oregon and the Connection?
The Oregon Health Authority has not issued any public guidance on the outbreak and said it does not plan to unless there is an uptick in cases. The agency said the CDC has been at the forefront of the outbreak, since it is on a national scale, but that it has been working in conjunction with the CDC and affected Oregonians in the ongoing investigation.
Red Onions Salmonella Outbreak Warning
The Public Health Agency of Canada has advised, "Until more is known about the outbreak, individuals in British Columbia, Alberta, Saskatchewan, Manitoba, and Ontario are advised to not eat any red onions imported to Canada from the U.S., including any food products that contain raw red onions imported from U.S.. Retailers and restaurants in these locations are also advised not to use, sell or serve red onions imported from the U.S. Red onions grown in Canada are not affected by this advice."
Canadian health investigators report that, "Traceback information indicates that the contaminated red onions are being imported to Canada from the U.S. and distributed in central and western Canada. Red onions grown in Canada are not associated with this outbreak. More information is needed to determine the cause of contamination in red onions imported from the U.S. The outbreak is ongoing, as recent illnesses continue to be reported to the PHAC."
What You Need To Know About Salmonella
CDC estimates Salmonella causes about 1.2 million illnesses, 23,000 hospitalizations, and 450 deaths in the United States every year. Food is the source for about 1 million of these illnesses.
Most people infected with Salmonella develop diarrhea, fever, and abdominal cramps 12 to 72 hours after infection. The illness usually lasts 4 to 7 days, and most persons recover without treatment.
However, in some persons, the diarrhea may be so severe that the patient needs to be hospitalized.
Diagnosing salmonellosis requires testing a clinical specimen (such as stool or blood) from an infected person to distinguish it from other illnesses that can cause diarrhea, fever, and abdominal cramps. Once Salmonella is identified in the specimen, additional testing can be done to further characterize the Salmonella.
How The Lange Law Firm Can Help
Our mission is to help families who have been harmed by contaminated food or water.  When corporations cause Salmonella food poisoning outbreaks, we use the law to hold them accountable.  The Lange Law Firm is the only law firm in the nation solely focused on helping families in food poisoning lawsuits and contaminated water lawsuits.
As a US law firm, The Lange Law Firm is well positioned to pursue those responsible in the United States for growing, producing, and selling Salmonella contaminated red onions.
If you got Salmonella food poisoning in the Red Onions Salmonella Outbreak and are interested in making a legal claim for compensation, we can help.  Our Salmonella lawyer can help you pursue compensation for your Salmonella food poisoning.  Call us for a free no obligation legal consultation at (833) 330-3663 or send us an e-mail here.
By: Candess Zona-Mendola