SKLD Bloomingfield Hills Legionnaires
Posted in Legionella,Legionnaire's disease,Our Blog on August 7, 2020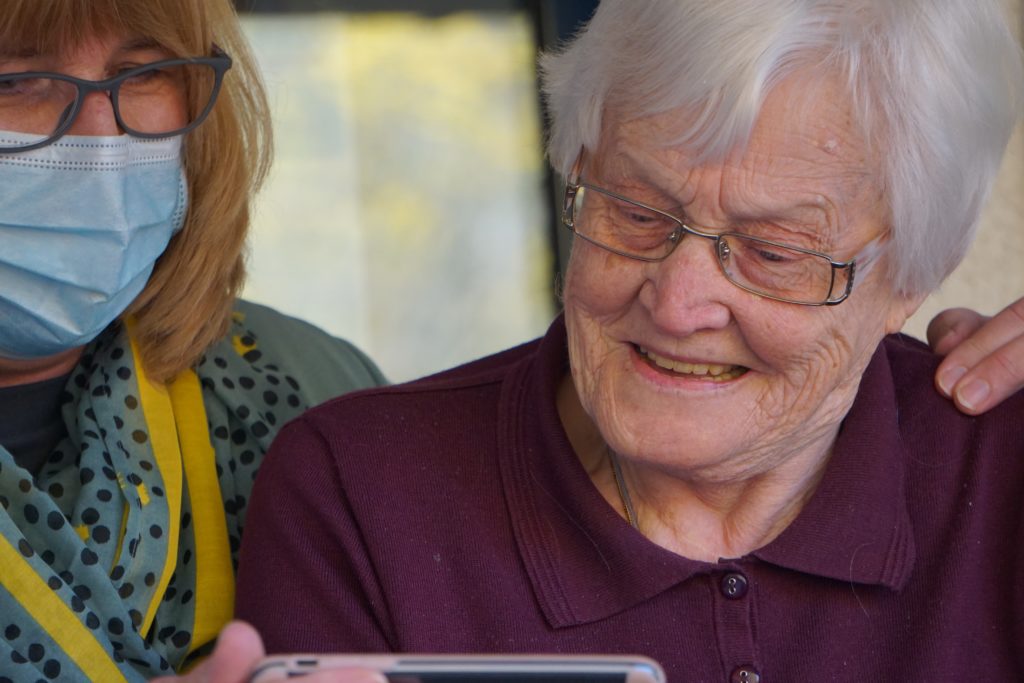 Senior living facilities across the country are on guard against coronavirus. Several have been battered by the disease, losing many of their residents. Almost all have seen life inside change dramatically as they adopt restrictions meant to protect their residents, who are more vulnerable to infection than the general population. COVID-19 and Legionnaires' disease is becoming a secondary issue in these places – especially in the latest SKLD Bloomingfield Hills Legionnaires outbreak.
Legionella and Nursing Homes
There's another pathogen that's threatening the populations of senior living facilities: the legionella bacteria. It's strange, in this age of antibiotics, to think that bacteria can be as dangerous as viruses. We've had the tools to beat them back since Fleming discovered the antibiotic qualities of penicillin.
Legionnaires disease, caused by the bacteria, puts the lie to any false sense of security we might have. It incubates in hot tubs and cooling towers; it spreads through showerheads and air conditioners. Once legionella have gotten to you, you could hardly be blamed for thinking that you may have contracted COVID-19 instead of a bacterial infection.
Like coronavirus, legionella affects the lungs. The condition it causes is known as legionnaires disease, and it shares many symptoms with the coronavirus, such as shortness of breath, coughing, fever, chills, muscle aches and headaches, tiredness.
There are more similarities. The symptoms of legionnaires disease can linger for a long period of time. Many people who fall ill end up in the hospital. In serious cases, victims can end up hooked up to a ventilator.
And, like coronavirus, legionella can be quite deadly. The disease has a mortality rate of about 5-10% for the general population, according to the World Health Organization. In immunosuppressed patients who don't receive care, it can be as high as 40-80%, although that number comes down where medical intervention is possible.
SKLD Bloomingfield Hills Legionnaires Outbreak
SKLD Bloomingfield Hills, a senior living facility in Oakland County, Michigan, is one of several locations around the country that's vulnerable to both SARS-CoV-2 and legionella bacteria. It's a nursing and long-term care facility that's home to 140 residents, according to WDIV Click on Detroit.
In June, a resident there fell ill with symptoms that appeared to match up with the illness caused by coronavirus. The first round of samples was inconclusive. After further testing, it was confirmed that the patient was sick with Legionnaires disease rather than the novel coronavirus.
The good news is that the Oakland County Health Department expects that the legionnaires patient will recover.
Legionella bacteria grow in pipes. The protocol when legionella are detected is fairly strict: usually, running water is shut off so that the facility can attempt to flush the bacteria out of their plumbing.
That's what happened at SKLD Bloomingfield Hills. Water shutoffs present a particular challenges during a pandemic. They add to an already challenging regime of restrictions on movement and activities for the residents of the home. They also make it trickier to wash your hands and maintain good hygiene, which are of paramount importance during a viral pandemic.
"It's very challenging, again, Legionnaires' disease does mimic a lot of the symptoms of COVID-19," Mark Hansell with the Oakland County Health Department said while speaking to Click on Detroit
"We're especially concerned about health care systems because it's home to so many vulnerable people with weakened immune systems and underlying conditions that make them more susceptible to Legionnaires," Hansell said.
Water restrictions will remain in place at the facility for months to come. There will be regular visits from the health department through the fall, along with a rigorous testing schedule.
There's a particular challenge posed by Legionnaires in the time of SARS CoV-2: the extended shutdowns of offices, schools, and other buildings created the perfect conditions for legionella bacteria in their pipes. Many of those buildings have been sitting empty. Their pipes have been empty, too, or sitting with a bit of water inside.
Legionella bacteria love stagnant water. It's an ideal environment for them to colonize and breed. Once the water's turned back on, the bacteria can spread from where they've been growing inside the pipes outwards towards the fixtures: shower heads, toilets, water fountains, sinks.
Once the bacteria get to these interfaces between plumbing and the air, they're borne upwards and outwards on little bits of water. On small droplets or on even smaller aerosols, legionella bacteria disperse quickly, contaminating rooms or entire buildings.
According to an article from Reuters, the heightened risk of post-lockdown Legionnaires outbreaks has drawn the attention of insurers as they reassess rates for coverage renewal or new incoming clients.
Small buildings are under particular scrutiny, the article says. "Large commercial office buildings and manufacturing plants have professional maintenance staff who likely kept water flowing throughout the crisis. Smaller buildings that insurers cover are at higher risk," it reads.
In preparation for reopening, those insurers are reportedly asking clients what steps they're taking to guard against legionnaires. There are things you can do to guard against the bacteria: you can flush out your pipes, for example, or use chemicals in an effort to disinfect.
In the past, negligent approaches to legionnaires disease have exposed businesses to legal risk. Per the Reuters article: "Insurers were already worried about possible outbreaks, because of elevated lawsuits and claims. They are stepping up their scrutiny even more due to the coronavirus pandemic. In April, Illinois agreed to pay $6.4 million to families of patients who died of Legionnaires' disease at state-run veterans."
Why Do You Need a Lawyer?
If you are considering a Legionnaires' Disease lawsuit, it is highly recommended to consult a lawyer before proceeding with your claim. What seems like a simple, straightforward lawsuit can quickly become complicated due to a number of circumstances. An attorney can help you overcome each obstacle with years of experience and knowledge on the matter.
This is especially true in Legionnaires' Disease cases, which usually involve clients filing suits against larger businesses and property managers. These businesses typically have intimidating corporate legal teams who are prepared to aggressively defend their client from any damage. Retaining a lawyer helps even out the playing field, ensuring you have equally aggressive representation to help you through your case.
Additionally, lawyers with previous experience in Legionnaires' Disease can help you determine the full value of your case so that you receive the full compensation you deserve. Even if you recover fully from Legionnaires' Disease, the resulting medical expenses can be devastating. Unfortunately, plaintiffs will often receive a quick settlement from the liable party, with the hopes of resolving the issue before the claim has to go to court. However, this is often far lower than what you are entitled to – and what the other party is liable for. An attorney understands how much your case is worth, so they decline lowball offers and instead opt for the maximum possible compensation for your needs.
At the Lange Law Firm, PLLC, we are dedicated to providing the representation you need to secure the compensation you rightfully deserve for your damages. We are here to lend you help and support during a difficult time, giving you peace of mind during what may be an incredibly stressful process.
By: Sean McNulty