Two New York Taco Bell Restaurants Warn of Hepatitis A Exposure Risk
Posted in Hep A,Hepatitis A on July 18, 2020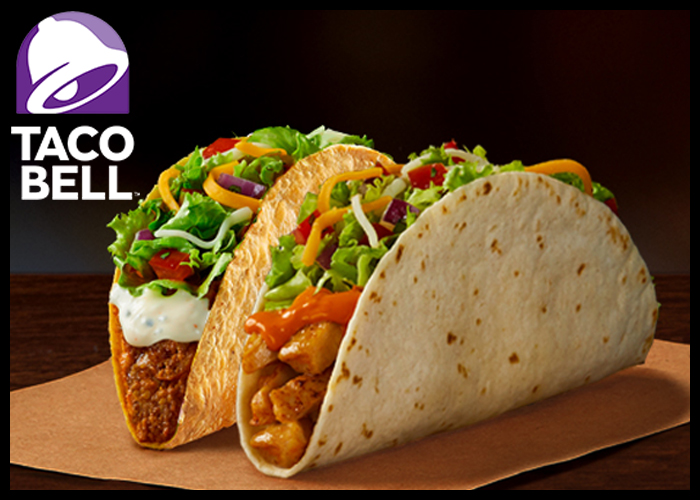 Taco Bell is in the hot seat yet again with a Hepatitis A exposure risk in two New York state cities.  First the restaurant scrambled for damage control when a Rome, New York employee may have exposed unsuspecting patrons.  Less than a week later, another employee in the city of Oneida, New York posed another Hepatitis A exposure risk. Here os everything we know about these Taco Bell Hepatitis concerns:
Rome Notice of Exposure Risk
An employee at a Taco Bell in Rome, New York may have exposed people who purchased food from this fast food taco chain.  The individual was infectious while working at the restaurant for three weeks in the months of June and early July, health officials say.
County officials recommend that anyone who consumed food during this time frame should consider getting a vaccination.  "All those who are eligible should get vaccinated for Hepatitis A," says Phyllis D. Ellis, Oneida County's Director of Health.  However, there are some limitations to the vaccine.  It is only effective if given within two weeks of exposure.  So, check those receipts.
County health officials suggest contacting your doctor or the county health department if you need a vaccination and monitor for symptoms if you may have been exposed.  For Rome, New York exposure, vaccinations with be given at the department's Rome Clinic office, located at 300 W. Dominick St. by appointment.
Oneida Notice of Exposure Risk
Within a week of the initial Rome report, another city less than 30 minutes away presented a second Hepatitis A exposure risk by working and serving food while infectious with the highly contagious virus.  This employee worked seven shifts from June 23 to July 3 at the 1038 Glenwood Ave location.
While the second location involves a different employee from the Rome restaurant, a Madison County spokesperson indicated that the two cases are connected, though the statement did not indicate how.  The employees are not being identified.
In a statement, Taco Bell said that the franchisee immediately contacted Taco Bell corporate headquarters and local health officials after discovering that the employee was sick with the communicable virus.  The employee has not returned to work and the restaurant will be thoroughly cleaned and sanitized, the statement said.
Those in need of a Hepatitis A vaccination after exposure from the Oneida, New York location can make an appointment for Madison County Health Department's vaccination clinics online.  These clinics operate by appointment only and will take place at Oneida High School on Seneca Street.
What You Need to Know About Hepatitis A
Hepatitis A is a highly contagious liver disease caused by the Hepatitis A virus.  This virus is spread by food or water contaminated by the feces of an infected person.  Most outbreaks are attributed to sick food service workers and shellfish that is cultivated in contaminated water and is not cooked properly.  You can also become infected by coming in close contact with someone who has the infection or eating food that is cooked or handled by someone who has the infection (outside of a food service environment).
Not All Hepatitis' Are Created Equal
There are 3 different type of Hepatitis Virus infections.  Hepatitis A, Hepatitis B, and Hepatitis C.  All three are liver infections affecting the organ's ability to function, however each has a different mode of transmission and affect the liver in different ways.
Hepatitis A is a more acute viral infection and is short-lived, generally not causing chronic illness.  Hepatitis B and C result in short-term acute infections but can cause long term liver damage in some individuals.  While there is a vaccine available for the Hepatitis A and B virus, there is no vaccine for Hepatitis C at this time.
Good News on Immunity
If an individual was formally infected with Hepatitis A, there is an immunity from becoming ill again in the future.  Once infected, the body develops antibodies to protect the body from subsequent infection.  These antibodies remember what the virus looks like and attach themselves to the virus, thus destroying it.
Highly Contagious Even When Non-Symptomatic
Unfortunately, someone could be spreading this highly infectious virus before they even know that they are sick.  Someone can transmit the virus for up to 2 weeks prior to expressing symptoms.
Symptoms generally start appearing after 2 to 6 weeks from exposure.  Sometimes symptoms can even appear after as long as 7 weeks.  All the while, you are potentially sharing your viral load with others.
Symptoms to Look Out For
Symptoms often last for less than 2 months, though is some people (about 10 to 15% of those infected) can suffer from Hepatitis A symptoms for as long as 6 months!
Typical symptoms include:
Jaundice (yellowing of skin and eyes)
High Temperature
Fatigue
Joint and Muscle Pain
Dark Urine
Pale Stools
Loss of Appetite
Pain in the Upper Part of the Abdomen
Itchy Skin
Recurrence of symptoms are possible within the 6 months after initial infection.
How Does Testing Work
Diagnosis of Hepatitis A involves an antibody test.  This test looks for the specific antibodies produced by the body in response to infection.  Hepatitis A Virus specific IgM antibodies are detectable in the blood after 1 to 2 weeks from exposure and can be present for up to 14 weeks.  These antibodies demonstrate that the acute stage of illness is now over, and the body has developed immunity to the infection.
Treatment
If the exposure period is still within the first 2 weeks, a post-exposure vaccine can be given as a form of treatment.  After 2 weeks, however the vaccine is ineffective for prophylaxis purposes.
Otherwise, general Hepatitis A treatment involves rest, eating lighter meals, avoiding alcohol to reduce liver strain, and practicing good hygiene.
Have You Been Exposed?  You Are Not Alone.
If you have been exposed to Hepatitis A from this Taco Bell outbreak or another source, it is a good idea contact a Hepatitis A attorney to help you navigate through this process.  You may need help with compensation for medical expenses and other hardships.  The Lange Law Firm, PLLC offers free consultations to help you explore your legal options.
By: Heather Van Tassell