Tacos El Guero Outbreak in Kirkland
Posted in Our Blog,Outbreaks & Recalls on September 24, 2023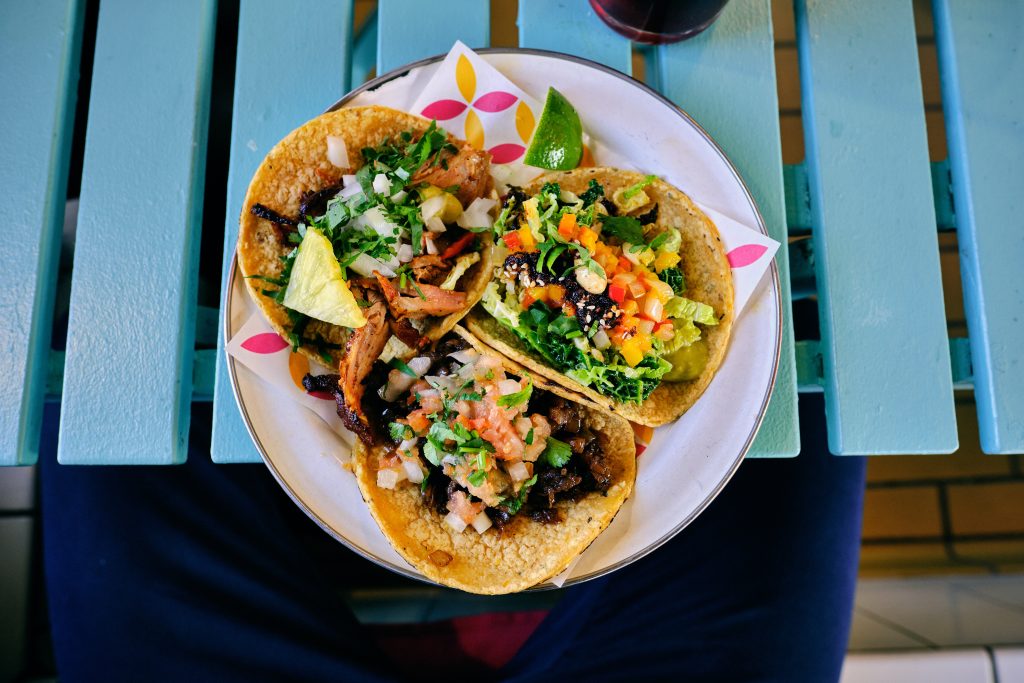 So far 34 people have reported falling ill after eating at a private event on September 14, 2023 that was catered by the a Tacos El Guero food truck. This Tacos El Guero Bacterial Toxin Outbreak is linked to the physical restaurant, located at 14130 Juanita Dr. Ne, in Kirkland, Washington. This facility has a prior food safety inspection current rating of "needs improvement" and after an investigation, environmental health investigators shut down the restaurant on September 18. Here is what we know about this Tacos El Guero Outbreak:
Here's What Happened
It all started at a private party on September 14, 2023, that a Tacos El Guero food truck was catering. A group of people reported falling sick to King County Public Health the following day. This prompted an investigation.
Considering the symptoms people were describing and the timing of illness onset led investigators to consider the potential cause was a bacterial toxin. Clostridium perfringens and Bacillus cereus are commonly associated with these details and associated foods.
So far Public Health has identified 34 people who have developed one or more symptoms consistent with bacterial toxin illness. This includes diarrhea, abdominal cramping, and nausea.
According to interview data, people began falling sick between September 14 to September 15, 2023.
Investigators paid the restaurant a visit.
The Restaurant Investigation
On September 18, 2023, Environmental Health investigators visited the Tacos El Guero restaurant and associated food trucks and after observing some major risk factors for bacterial toxin growth, the restaurant was ordered to close pending corrective actions.
The investigators cited "inadequate equipment, improper reheating, and lack of managerial oversight." Additionally, the food truck lacked the necessary permits to prepare and serve food at such events.
"Based on unsafe food handling practices identified during the investigation, environmental health investigators closed the restaurant on September 18, 2023. Environmental health investigators will revisit the facility to ensure adoption of safe food handling practices prior to allowing the restaurant to reopen."
The restaurant was ordered to remain closed until Environmental Health investigators revisit the facility and perform a re-inspection. Tacos El Guero is required to adopt certain safe food handling practices and correct procedures before it will be allowed to reopen.
What Was the Bacteria and Where Did It Come From?
According to the county report, the exact food or drink responsible for the illnesses has not and is not expected to be identified. This is not uncommon when it comes to outbreaks associated with bacterial toxins.
"The exact food or drink that caused the illness has not been identified, though this is not uncommon for outbreaks associated with a bacterial toxin."
The exact bacteria could not be identified in outbreak patients as well. Per King County Health, "bacterial toxin illnesses are typically short-lived and by the time people seek care, if they do at all, it is often too long after the suspected exposure to test."
Based on outbreak victim symptoms and observations at the facility, King County Health expects the culprit to be either Clostridium perfringens or Bacillus cereus. Both of these bacteria produce toxins, similar symptoms, and are associated with the types of food served at the event.
Clostridium Perfringens
Clostridium perfringens is one of the most common causes of food poisoning in the United States, says the Center for Disease Control and Prevention (CDC). This bacterium is responsible for nearly 1 million cases of foodborne illness every year.
This bacteria makes spores, allowing it to survive extreme conditions such as heat and dryness. These spores reactivate between 40 °F and 140 °F, a temperature food safety experts call the danger zone. Consuming this bacteria allows it to produce a toxin that causes diarrhea.
Foods cooked in large batches are typically involved in Clostridium perfringens outbreaks because it is difficult to control temperature in larger batches of food.
Common foods associated with Clostridium perfringens food poisoning include:
Poultry (turkey and chicken)
Meat, such as beef and pork
Gravy
Outbreaks of this type of food poisoning tend to happen in situations where large groups are being served where proper temperature control may be difficult to achieve.
Symptoms usually begin between 6 and 24 hours after swallowing the bacteria and generally last for less than 24 hours. People with Clostridium perfringens good poisoning often experience diarrhea and stomach cramps. Vomiting is not typical of this type of food poisoning.
Most normally healthy people recover on their own without medical care, however people with diarrhea should drink plenty of fluids to prevent dehydration.
Most people with Clostridium perfringens infections are undiagnosed. Duration of symptoms, specific laboratory tests, along with the bacteria not typically included in the sample screening unless an outbreak is suspected contribute to this phenomenon.
Bacillus Cereus
Bacillus cereus bacteria is known to cause food poisoning symptoms consistent with outbreak victims and foods served on the food truck.
Common foods associated with Bacillus cereus bacteria include:
Boiled or fried rice
Cooked vegetables and meats
Pasta
Vanilla sauce
Custards
Pastries
Salads
Soups
Ice cream
Herbs and spices
This is a common bacteria found on many foods, that if cooked properly does not pose a significant problem. When foods are improperly cooked or stored in "the danger zone" – a temperature between 41 °F and 135 °F, the bacteria can rapidly grow into harmful quantities.
This bacteria produces a toxin responsible for two categories of illnesses – emetic diarrheal.
The emetic form of illness has a short incubation period of 1 to 6 hours. Symptoms primarily involve vomiting and is associated with starch dishes, such as rice.
The diarrheal form of the illness has a little longer incubation period of 6 to 15 hours and often lasts for about 24 hours. This illness is caused by the toxins produced by the bacteria and is associated with foods containing meat and vegetables.
Did You Get Sick After Eating at a Tacos El Guero Food Truck or Restaurant?
Did you get sick after eating in this Tacos El Guero Outbreak from a food truck or restaurant? An experienced food poisoning lawyer such as The Lange Law Firm, PLLC can help. The Lange Law Firm, PLLC has helped people across the country with cases associated with improper food handling. We trust that the foods we have prepared for us are handled with safety in mind. When they let us down, people get sick.
Contact The Lange Law Firm, PLLC for a free consultation to discuss your situation. Call (833)330-3663 or click here to email.
By: Heather Van Tassell