The Bread Brew – Turning Leftovers into Beer
Posted in Food Policy,Food Safety on July 7, 2018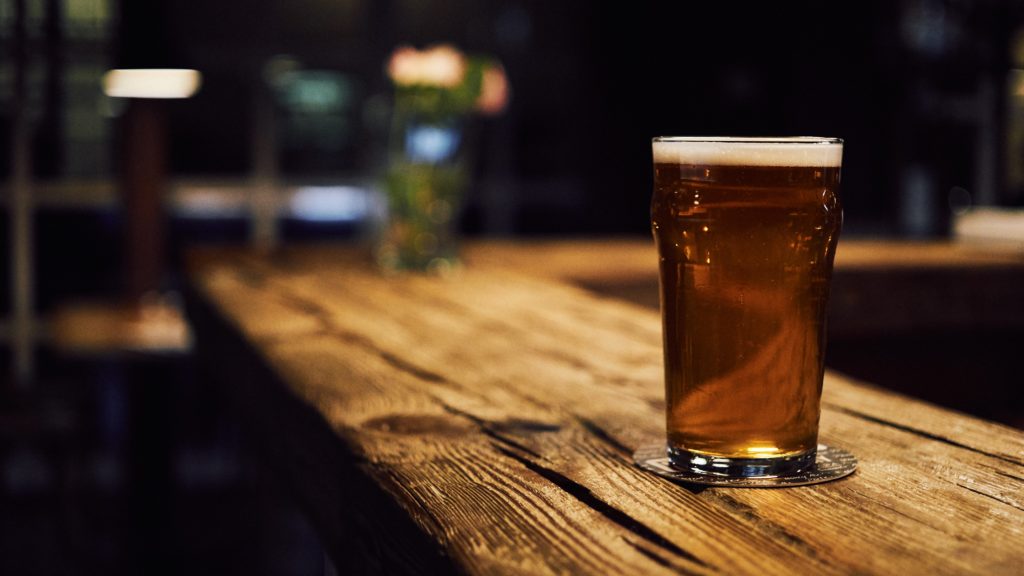 Food waste is a BIG problem, especially in a world where so many are struggling with food insecurity. In fact, over $160 billion worth of produce alone is wasted each year in the United States. Want more stats? According to the NRDC, the average family of four in the United States throws away the equivalent of $2,275 of food into the trash annually. Americans throw out 40 percent of fresh fish, 23 percent of eggs, and 20 percent of milk, according to the US Department of Agriculture.
But one microbrewery wants to do their part to reduce this cost.
Toast Ale is startup that's combating food waste. Their method? Collecting leftover bread, fermenting it with malt and hops, and selling it as beer.
Beer Bread, Rather Bread Becomes Beer
Bread is a major contributor to food waste. According to Bloomberg, a third of all the food produced globally (some 1.3 billion tons) is wasted every year. Bread is one of if not the main contributors to those 1.3 billion tons. The Guardian estimates that some 24 million slices are thrown away daily by consumers in Britain alone. Speaking to Business Insider, Toast Ale's chief finance officer said that some 44 percent of bread in Britain is wasted. Because it goes stale relatively quickly, it's not much use to shelters, food banks, donation drives, and other charity programs.
Toast Ale was started in 2016 in hopes of making something useful from all that wasted bread. Founder Tristram Stewart is no stranger to food waste – he literally wrote the book on it. Waste: Uncovering The Global Food Scandal was published in 2009. Stewart subsequently helped to set up an event called Feeding the 5000. He also helped start the food waste charity Feedback before starting Toast Ale.
Stewart's inspiration to start Toast came during a visit to Belgium, according to Bloomberg. While there, he paid a visit to the Brussels Beer Project – another brewery making beer from leftover bread. Their beer Babylone is based on fermented bread – it's named with a nod to the genesis of beer and bread production with the advent of agriculture in Mesopotamia.
Stewart was inspired. "That is a killer of an idea, because I know bread was being wasted all over the world in industrial quantities while it is still absolutely fresh," he told Bloomberg. "I know that there is a distributed global network of craft brewers with whom there is culture of collaboration, talent, real openness, and interest in cracking problems."
Stewart acted on that inspiration and founded Toast in 2015, according to the brand's website. The first batch was brewed in Hackney, London and debuted in early 2016. Today, according to PRI, you can buy Toast in South Africa, Iceland, Brazil, and New York. The brewery also collaborates with beermakers in Cornwall, Yorkshire, Bristol, Sussex, and London.
To get the bread for their beer, Toast has partnered with a large sandwich manufacturer in England. Normally, the heel-ends of loaves of bread would be discarded by that manufacturer, according to an article in The Food Rush. NBC reports that Toast has partnered with a family-owned organic bakery in New York City to source their bread there.
Combatting Food Waste, One Brew at a Time
Toast was founded on the idea of reducing food waste. Accordingly, it's linked to Stewart's Feedback food waste charity. According to the brand's website, profits from Toast will go to Feedback and the fight against food waste; the profits, that is, once the startup turns a profit. As a startup, they aren't making much money yet, although they project that they'll be in the black next year. Outside of Britain, Toast Ale partners with local food charities to make inroads against wasted food on a global scale. They donated a share of their profits to Soil For Life in South Africa and Gastromotiva in Brazil.
Toast Ale is relatively new, but the association that's the brand is built on goes back to the dawn of human civilization. Beer and bread are closely related; they're both made with yeast, after all, and are respectively some of the oldest food and drink in the world. According to the Ancient History Encyclopedia, the oldest archeological evidence we have for beer in the western world comes from the ancient Mesopotamian site of Godin Tepe. There's some disagreement about which came first; either grains stored for bread making fermented naturally into alcohol, or people drew on their knowledge of fermentation and yeast from alcohol to derive the principles of breadmaking. Bread and beer, in any case, are intimately linked to the development of agriculture in the cradle of civilization.
Toast isn't the only brand that's making beer from bread. According to The Guardian, there's a brewery in Suffolk called Adnams that's following a similar model. The ends of sandwiches from a major bread supplier to British grocery chain Marks & Spencers are used to make beer. The beer is then sold at Marks & Spencers.
Altogether, it's a remarkably similar operation, albeit one that's not so explicitly focused in the cause of reducing food waste as Toast Ale is. Instead, the mission of Adnams is a more environmental one; malted barley is a carbon-intensive ingredient to produce, so replacing it with leftover bread helps to cut down on emissions.
The idea is taking off on the other side of the Atlantic, too. According to BeerAdvocate, Lox Up Your Daughters is a beer made by the Cambridge Brewing Company in Massachusetts. They use day old bagels from their neighbor Mamaleh's Delicatessen. In Pennsylvania, the East End Brewing Company had a limited run of a beer made from stale bread. They called that brew Loaf, and would like to do it again, but the process of using volunteers to tear up the bread into crouton-sized pieces is prohibitively labor-intensive.
Maybe they should take a page from Toast Ale's book and invest in an industrial shredder. Or perhaps someone should invent a machine dedicated to breaking down stale bread. Either way, it looks like beer made from old bread is on the up – try a can if you see some at your local supermarket!
By: Sean McNulty, Contributing Writer (Non-Lawyer)