The History of Legionnaires' Disease
Posted in Legionella,Outbreaks & Recalls on July 30, 2018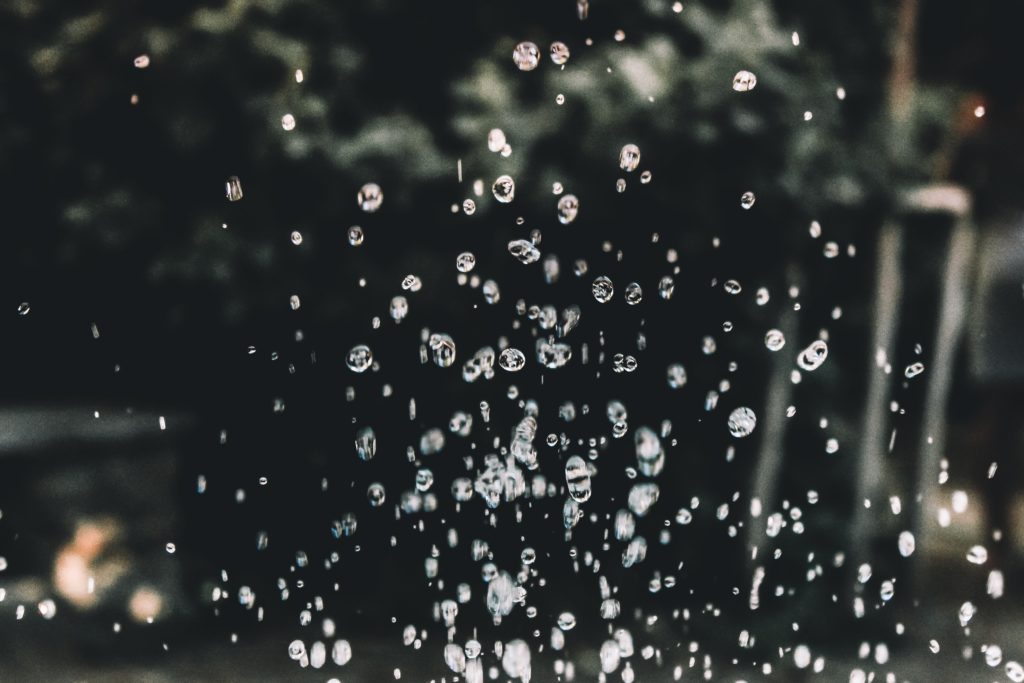 Summer has arrived, and so has Legionnaires' disease already this year with several outbreaks in the media, including one in Hawaii. Legionnaires' disease is among those diseases that are only recently discovered and are growing rapidly in numbers. Since 2000, the confirmation of Legionnaires' disease cases has steadily continued to rise. The bacteria responsible for the disease, Legionella, cause a serious type of pneumonia among those who contract the disease and is associated with high hospitalization and fatality rates. More illnesses are reported in summers and early fall, although exposure and illness can happen during anytime of the year.
Very First Legionnaires Outbreaks
Legionnaires' disease was first noticed by health departments worldwide when 4 tourists died of the disease in 1973. All of the infected had visited Hotel Rio Park in Spain. Even though the disease wasn't apparent back then, it was quickly discovered when there was another outbreak in the same hotel in 1977 with similar symptoms.
The first recognized outbreak of Legionellosis in the United States occurred in July of 1976 at the Bellevue-Stratford Hotel in Philadelphia. The hotel hosted the celebration of the 200th anniversary of the Declaration of Independence at Philadelphia in 1776. Around 10 days after the convention, a total of 10 people who stayed at the hotel died of a severe form of pneumonia. All of them were aged between 39-82 years. All of them complained of tiredness, chest pain, fever, and lung congestion. Some doctors thought that the patients died because of heart attacks. But that was ruled out soon as more cases became linked to the same time-frame.
Within a week after these deaths came to notice, 130 people were hospitalized with the same symptoms and 25 of them died. The hotel was closed in November of 1976, four months after the convention. The United States Centers for Disease Control and Prevention conducted an investigation, identified, and isolated the bacteria in January of 1977. The number of cases reached 211 and 29 people died as a result of the outbreak. The finding has inspired new protocols related to climate control systems and has also prompted immediate reporting by physicians and investigation into claims in case symptoms of this disease are found.
Some of the most noteworthy outbreaks of Legionnaires' disease around the world include:
Year
Place
Sources
Illnesses
Deaths
Notes

1976

Philadelphia,

Pennsylvania

Air Conditioning

221

34

This was the first recognized outbreak of Legionellosis. The disease is named after the outbreak where it was first identified. After the outbreak, first cases of Legionella were traced back to as far as 1947.

1985

Stratford

District Hospital, England,

UK

Air Conditioning

175

28

175 patients were admitted to the Stratford Hospital with chest infections or pneumonia. Diagnosis confirmed that the cause was Legionnaires' disease. 28 people died. The source was traced to the hospital's air conditioning tower on the roof of the hospital.

1999

Bovenkarspel, Netherlands

Hot Tub

318

32

A hot tub in the Westfriese Flora exhibition in March of 1999 sickened 318 people in Netherlands. 32 people died and the numbers were underestimated, according to reports which makes it the deadliest Legionnaires' disease outbreak in history. Many who died were buried before the Legionnaires' disease could be identified.

2000

Melbourne aquarium,

Australia

Cooling Tower

125

4

In April 2000, a cooling tower at the newly opened aquarium sickened 125 people, hospitalized 95, and caused death of 4 individuals. Stringent regulations for reporting and handling the diseases came into the state in 2001.

2001

Spain Hospital

800

6

This was the world's largest Legionnaires' disease outbreak with a case count of 800. Luckily, the fatality rate was lowest among the Legionnaires' disease outbreaks at just 1% of the total illnesses.

2002

Barrow-In-

Furness,

UK

Air Conditioning

172

7

Contaminated Cooling Tower at the Town's Forum 28 art center was the source of the outbreak. 6 women and 1 man died.
2005
Nursing Home in Toronto, Canada.
Cooling Tower
172
21
2005
Factory in Norway
Air

Scrubber

103
10
Bacteria was growing in a scrubber in a nearby factory.

2012

JW Marriott Hotel at Chicago, Illinois

Decorative Lobby

Fountain

10

3

With a high fatality rate and associated with a big hotel chain, this outbreak was one of a kind. There were 8 confirmed cases.

2012

Veterans Hospital at Pittsburgh, Pennsylvania

Unknown

22

6

2015

Bronx, New York

Cooling Towers

113

12

NYC Health Department investigated 17 buildings out of which 5 tested positive for the Legionnaires bacteria including Lincoln Hospital and Concourse Plaza.

2015

Veterans Home in Quincy, Illinois

Unknown

54

12

Investigation is ongoing with the most recent case linked in 2018. In May, it was recommended to put around $230m so as to rebuild the 130-year-old veterans home.

2017

Disneyland, California

Disneyland

22

1

Legionnaires' disease got its grips on one of the happiest places on Earth.
Rise of Legionnaires' Disease
There were 6100 cases of Legionnaires' disease in the United States in 2016. The numbers were quite high in comparison to the previous years. This is concerning considering that reporting Legionnaires' disease wasn't necessary at this time, and people were not as aware about the disease as they are now. With better diagnosis methods and increased reporting of the disease may have contributed to the growing numbers. In 2017, there was a 13.6 percent increase in the cases, which was double the increase of 7.8 percent from 2015 to 2016.
Other reasons why there is a rise in Legionnaires' disease might be because of the country's growing aged population and deteriorating infrastructure. Another contributing factor could be rising temperatures that lead to longer summertime temperatures and more usage of cooling towers.
New York City saw a 78% increase in the Legionnaires' disease last year, which is much higher than any other city in the United States. The disease also got huge media attention after a high-profile outbreak in Disneyland in California in 2017 and the link to Flint, Michigan's water crisis.
Fast Facts about Legionella
Legionnaires' disease is a serious form of pneumonia with symptoms such as: shortness of breath, high fever, cough, muscle pains, and headaches.
It can cause complications in those who have: a history of lung problems, history of smoking, weak immune systems, or are elderly.
It has a high mortality rate – 1 in 10 people who contract Legionnaires' disease die.
It is not contagious and only infects people when they breathe in contaminated water droplets that have Legionella pneumophila bacteria.
Most cases of outbreaks have been traced back to plumbing systems, such as air conditioning, cooling towers, hot tubs, humidifiers, condensers, hot water tanks, etc.
The disease is treated with antibiotics, but some people can develop severe pneumonia and infections.
By:  Pooja Sharma, Contributing Writer (Non-Lawyer)