The Legacy of Legionnaires Disease
Posted in Legionnaire's disease,Our Blog,Outbreaks & Recalls on December 4, 2018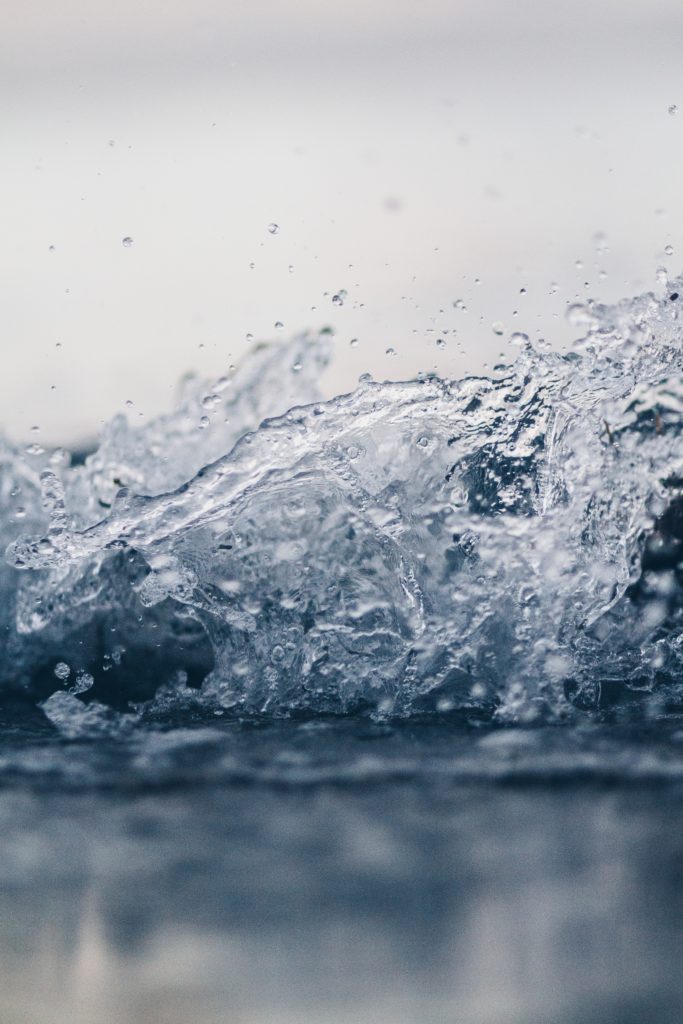 Cases of Legionnaires' disease are springing up all over the country recently.
In my beloved former borough of Bronx, New York, two cases of Legionnaires' have been confirmed, although the New York City Health Department has not classified it as an "outbreak". This is puzzling to me because I believe even one case is too many: someone got sick, someone is suffering. It confirms that indeed the Legionella bacterium contaminated a water source somewhere in the Bronx. The cases seem to be confined to a residential building in the Bronx, and health officials are to test the water and sewer lines within the building.
In Chicago, where I now reside, two confirmed cases of Legionnaires' disease were discovered in two people who stayed at the Embassy Suites in downtown. In a statement issued on September 21, 2018, the Chicago Department of Public Health said, "At this time it is not known whether the Embassy Suites was the source of the bacteria that caused two people to become sick. Hotel management is cooperating fully with the investigation." Health officials are currently testing water samples from the hotel.
In Providence, Rhode Island, three confirmed cases of the disease occurred at Summit Commons Rehabilitation and Health Care Center. The cases were confirmed by the Rhode Island Department of Health. The individuals who became sickened were diagnosed between mid-August and early September.
In Sioux Falls, South Dakota, the South Dakota Department of Health is seeking the assistance of the CDC in investigating the source of the Legionella bacteria that has hospitalized fourteen individuals and caused the death of one. All of the cases have been reported in people who either live in or traveled recently to Sioux Falls.
The Famous Legionnaires' Outbreak of 1976
In Philadelphia, Pennsylvania on July 4, 1976, six hundred participants were attending the US Bicentennial Celebration of the American Legion. Unbeknownst to them, they were also participating in one of the largest medical events of the 20th century.
A day after the opening of the convention, many individuals became ill with symptoms of fever, coughing, and difficulty breathing. In the weeks and days that followed the festivities at the hotel, more participants who stayed at the hotel began dying, one by one. Others were hospitalized and seriously ill, and to make matters worse, lab tests could not confirm the cause of their illness. The cluster of symptoms became known as Legionnaires' disease
You May Already Know About the Disease, But it's Worth Repeating
With the recent and publicized cases of Legionnaires' headlining the news lately, it may appear repetitive to remind readers of just exactly what this disease is. But it's really not. The human mind is wired for rehearsal, or repetition of facts, and it may serve a great many people well to recall the facts behind this disease, especially if you are over the age of 50, have immune system difficulties, are undergoing cancer therapy, or have existing respiratory problems.
Legionnaires' disease is caused by a bacterium called Legionella. It is a type of pneumonia. Onset of symptoms begin two to ten days after exposure and include:
Headache
Muscle pain
Chills and/or a fever higher than 104 degrees F
By the second or third day, other signs and symptoms include:
Cough, which can bring up mucus and sometimes blood
Shortness of breath
Chest pain
Nausea, vomiting, and diarrhea
Confusion or other mental changes
Legionnaires' disease is not contagious: people contract the disease from inhaling water droplets that contain the bacteria. The Legionella bacterium thrives in hot tubs and heated pools in temperatures between 68 and 113 degrees Fahrenheit. Legionella can also be found in stagnant water and in areas where algae, sludge, rust and lime scale prevail as it provides food for the bacteria. Large buildings such as hospitals, hotels, and even adult health care residencies often provide such an environment. Other water systems such as fountains, water taps, gardening sprinklers, spas, and the evaporative condensers of large-scale air-conditioning systems and humidifiers can potentially harbor the bacteria. Legionella thrives in aerosolized mist from air conditioning ducts and can therefore infect large numbers of people.
Theories About the Uptick in Legionnaires' Cases
Still, cases of Legionnaires' disease are fairly rare, as in there haven't been masses of people in front of cameras telling you to get checked for the disease. There aren't any campaigns to raise awareness. However, it can be a deadly disease, especially for the elderly and those with compromised immune systems.
The population of the United States is aging. The number of older people is increasing, and more older people means more people potentially at risk for Legionnaires' disease. Yet another considerable fact is the aging infrastructure of our nation. There are a lot of old plumbing, storage systems and other breeding places for the bacteria to thrive, despite the new facades that may have been added. And what about inspection and regulations of these older buildings? Are they occurring on a regular basis?
What to do With a Legionnaires' Diagnosis
You or a loved one have been diagnosed with Legionnaires' disease, and you've gone through the treatment and are given a clean bill of health. Now what do you do? Here are some tips as to the steps you need to take following a Legionnaire's diagnosis:
Contact the local or state department of health. As soon as possible, report the diagnosis to local or state health authorities as it is a reportable disease in every jurisdiction.
Try to remember the likely source. Not every health authority requires that the suspected location be tested.
Contact an attorney. A Legionnaire's disease attorney who specializes in helping victims of Legionnaires' disease will be armed with pertinent information and available for assistance regarding the filing of a lawsuit or claim.
If you experience symptoms like the aforementioned, it is better to be safe than sorry! A diagnosis of Legionnaires' disease can only be confirmed by a certified health professional. So be sure to report your symptoms and get tested for Legionnaires' if you have recently visited any health care facility, hotel (especially older ones), public pool, or elder care facility.
By:  Kerry Bazany, Contributing Writer (Non-Lawyer)