The Melon Muddle: Massive Recall of Pre-Cut Fruits Due to Salmonella
Posted in Food Safety,Outbreaks & Recalls,Salmonella on June 9, 2018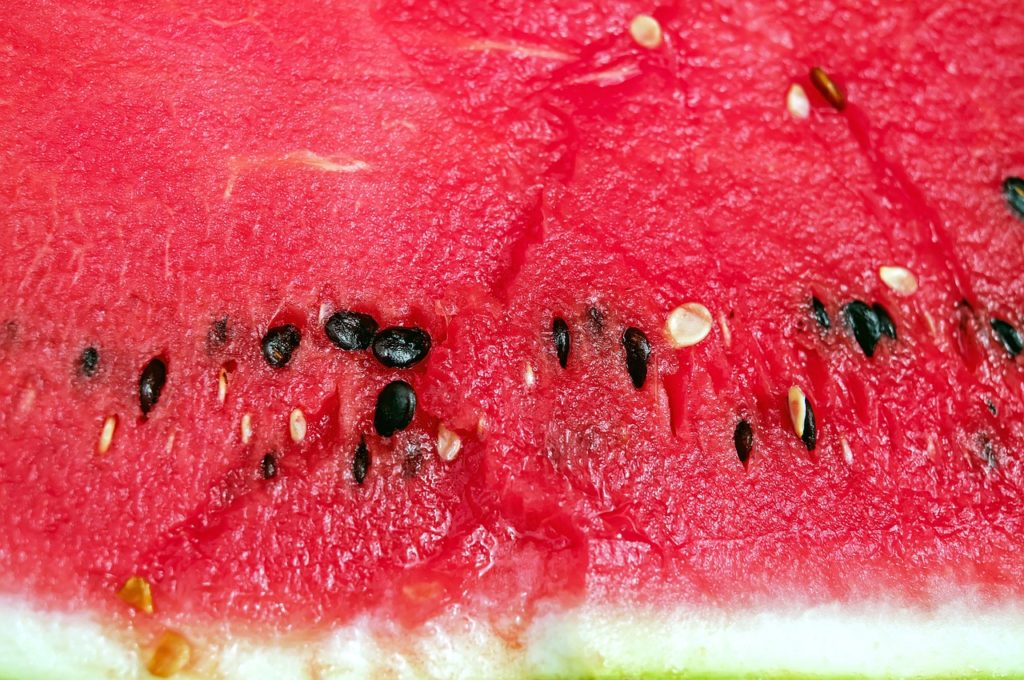 It's getting to be old, and rather discouraging and frightening news. Yet another instance of Salmonella infections has raised its sneaky head, this time in melons. But before we let out our collective sighs of frustration, remember that Make Food Safe, the CDC, and the FDA are on top of providing consumers with rapid information regarding outbreaks and recalls. It doesn't quite take the sting away from this type of information, but our purpose is to inform and arm readers with any and all relevance to such occurrences.
Just two days prior to this recall, I purchased a container of pre-cut fruit (strawberries, grapes, cantaloupe, and watermelon) at a local Walmart. I was planning on enjoying it with one of my daughters, yet as soon as we bit into the watermelon, I remember telling my daughter that it "tasted funny". I promptly threw the rest of it away. We got lucky: I attributed the unpleasant taste to the mixture of fruit juices swirling at the bottom of the container. We had dodged a metaphorical bullet. Others weren't so lucky.
The Outbreak
Sixty individuals became sickened with symptoms of Salmonella after eating pre-cut melons (cantaloupe, honeydew, muskmelon, and watermelon), and 31 were hospitalized. Fortunately, there are no deaths associated with this latest outbreak. Initially, the reported cases appeared in Illinois, Indiana, Michigan, Missouri, and Ohio, but as of June 9, 2018, cases have extended to Georgia, Kentucky, and North Carolina. The contaminated items were purchased in Walmart and Kroger food stores.
As a precautionary measure, Walmart and Kroger pulled the offending produce off the shelves on June 7th. The CDC as well as health officials in the aforementioned states have advised consumers not to eat pre-cut melon purchased recently from Walmart and Kroger, and to discard it promptly. The CDC also further advised consumers to throw away fruit salad that is made with pre-cut fruit as an additional precaution. We recommend taking a picture of the sticker or container as well, and save your receipt, just in case you get sick and need it for reporting.
Those who became ill are spread across the aforementioned states, with Michigan tolling 32 cases, Indiana with 11, Illinois with six, Missouri with 10, and Ohio had one case. The contamination, at this point, does not include whole melons. Health officials urge:
Pre-cut melon from Walmart stores in Illinois, Indiana, Michigan, Missouri, or Ohio should not be eaten. Throw it away.
Pre-cut melon from Kroger, Jay C, or Payless stores in Indiana or Michigan should not be eaten. Throw it away.
If you can't remember where you bought your pre-cut melon, don't eat it, and throw it away.
If you are experiencing symptoms such as diarrhea, cramps, and fever after consuming pre-cut fruit from Walmart or Kroger, contact your health professional right away!!
Symptoms of Salmonella Infection
If you suspect that you have been infected by eating pre-cut melons, look for the following symptoms:
Stomach pain
Diarrhea
Abdominal cramps
Fever
A Salmonella infection typically incubates for 12 to 72 hours after the consumption of the contaminated food, and symptoms can appear from four days to one week. Children, the elderly, and those with compromised immune systems are at greatest risk for severe symptoms and hospitalization. Again, please contact your health care professional if you are experiencing any of the above symptoms.
Update: Source of Contamination Found and The Recall 
Fortunately, the source of the contamination has been discovered. Caito Foods is now voluntarily recalling fresh cut watermelon, honeydew melon, cantaloupe and pre-cut mixed fruit containing these same melons. The fruit was produced at their facility in Indianapolis, and is being recalled due to an abundance of caution. The CDC has advised Caito Foods that they have linked 58 of the 60 reported cases of Salmonellainfection that are under investigation. The products were distributed in clear, plastic clamshell containers in Georgia, Illinois, Indiana, Kentucky, Michigan, Missouri, North Carolina, and Ohio.
This recall also applies to pre-cut fruit products that were shipped between April 17 and June 7, 2018, so the recall would extend to retailers as well as consumers as the products could still be in stores. Caito Foods has stopped producing and distributing the affected produce as the company and the FDA continue their investigation.
Please refer to the following link for a complete list of the products included in the recall:
| | | | | | |
| --- | --- | --- | --- | --- | --- |
| Customer | Product Description | Pack Weigh | UPC | Label Description/Brand | Best By/Use By Date Range |
| Caito Foods Distribution | CANTALOUPE SPEARS 6/16Z | 16 oz. | 81851301294 | Clear Generic Label Distributed by Caito Foods | 4/27/18 – 06/16/18 |
| Caito Foods Distribution | HONEYDEW SPEARS 6/16Z | 16 oz. | 81851301300 | Clear Generic Label Distributed by Caito Foods | 4/27/18 – 06/16/18 |
| Caito Foods Distribution | MELON MIX 6/10Z | 10 oz. | 81851301331 | Clear Generic Label Distributed by Caito Foods | 4/27/18 – 06/16/18 |
| Caito Foods Distribution | FRUIT MIX 6/10Z | 10 oz. | 81851301348 | Clear Generic Label Distributed by Caito Foods | 4/27/18 – 06/16/18 |
| Caito Foods Distribution | HONEYDEW CHUNKS 6/10Z | 10 oz. | 81851301362 | Clear Generic Label Distributed by Caito Foods | 4/27/18 – 06/16/18 |
| Caito Foods Distribution | CANTALOUPE CHUNKS 6/10Z | 10 oz. | 81851301379 | Clear Generic Label Distributed by Caito Foods | 4/27/18 – 06/16/18 |
| Caito Foods Distribution | WATERMELON CHUNKS 6/9.5Z | 9.5 oz. | 81851301386 | Clear Generic Label Distributed by Caito Foods | 4/27/18 – 06/16/18 |
| Caito Foods Distribution | FRUIT MIX 6/5Z | 5 oz. | 81851301393 | Clear Generic Label Distributed by Caito Foods | 4/27/18 – 06/16/18 |
| Caito Foods Distribution | FRUIT BURST 4/20Z | 20 oz. | 81851301409 | Clear Generic Label Distributed by Caito Foods | 4/27/18 – 06/16/18 |
| Caito Foods Distribution | FRUIT MIX 3/48Z | 48 oz. | 81851301416 | Clear Generic Label Distributed by Caito Foods | 4/27/18 – 06/16/18 |
| Caito Foods Distribution | MELON MIX 6/16Z | 16 oz. | 81851301430 | Clear Generic Label Distributed by Caito Foods | 4/27/18 – 06/16/18 |
| Caito Foods Distribution | FRUIT MIX 6/16Z | 16 oz. | 81851301447 | Clear Generic Label Distributed by Caito Foods | 4/27/18 – 06/16/18 |
| Caito Foods Distribution | FRUIT SNACK TRAY 3/32Z | 32 oz. | 81851301454 | Clear Generic Label Distributed by Caito Foods | 4/27/18 – 06/16/18 |
| Caito Foods Distribution | FRUIT PARTY PLATTER 3/64Z | 64 oz. | 81851301461 | Clear Generic Label Distributed by Caito Foods | 4/27/18 – 06/16/18 |
| Caito Foods Distribution | MELON MIX SPEARS 6/16Z | 16 oz. | 81851301478 | Clear Generic Label Distributed by Caito Foods | 4/27/18 – 06/16/18 |
| Caito Foods Distribution | FRUIT BOWL 6/64Z | 64 oz. | 81851301485 | Clear Generic Label Distributed by Caito Foods | 4/27/18 – 06/16/18 |
| Caito Foods Distribution | WATERMELON SPEAR 6/16Z | 16 oz. | 81851301591 | Clear Generic Label Distributed by Caito Foods | 4/27/18 – 06/16/18 |
| Caito Foods Distribution | WATERMELON SPEAR 4/28Z | 28 oz. | 81851301607 | Clear Generic Label Distributed by Caito Foods | 4/27/18 – 06/16/18 |
| Caito Foods Distribution | CANTALOUPE CHUNKS 1/80Z | 80 oz. | 81851301614 | Clear Generic Label Distributed by Caito Foods | 4/27/18 – 06/16/18 |
| Caito Foods Distribution | HONEYDEW CHUNKS 1/80Z | 80 oz. | 81851301621 | Clear Generic Label Distributed by Caito Foods | 4/27/18 – 06/16/18 |
| Caito Foods Distribution | FRUIT MIX 1/5LB | 80 oz. | 81851302079 | Clear Generic Label Distributed by Caito Foods | 4/27/18 – 06/16/18 |
| Caito Foods Distribution | WATERMELON CHUNKS 1/5LB | 80 oz. | 81851302147 | Clear Generic Label Distributed by Caito Foods | 4/27/18 – 06/16/18 |
| Caito Foods Distribution | FRUIT BURST 6/10Z | 10 oz. | 81851302215 | Clear Generic Label Distributed by Caito Foods | 4/27/18 – 06/16/18 |
| Caito Foods Distribution | WATERMELON TRAY 1/5LB | 80 oz. | 81851302239 | Clear Generic Label Distributed by Caito Foods | 4/27/18 – 06/16/18 |
| Caito Foods Distribution | WATERMELON CHUNK 4/18Z | 18 oz. | 826766260317 | Clear Generic Label Distributed by Caito Foods | 4/27/18 – 06/16/18 |
| Costco | FRUIT BOWL 8/48Z | 48 oz. | 826766241125 | Garden Highway Label | 4/27/18 – 06/16/18 |
| Gordon Food Service | WATERMELON CHUNKS 4/5Z | 5 oz. | 826766009800 | Clear Generic Label Distributed by Caito Foods | 4/27/18 – 06/16/18 |
| Gordon Food Service | CANTALOUPE CHUNKS 4/5Z | 5 oz. | 826766009817 | Clear Generic Label Distributed by Caito Foods | 4/27/18 – 06/16/18 |
| Gordon Food Service | MELON MIX 4/5Z | 5 oz. | 826766009886 | Clear Generic Label Distributed by Caito Foods | 4/27/18 – 06/16/18 |
| Gordon Food Service | FRUIT MIX 6/4.5Z |  4.5 oz. | 826766257676 | Clear Generic Label Distributed by Caito Foods | 4/27/18 – 06/16/18 |
| Gordon Food Service | WATERMELON CHUNK 4/10Z | 10 oz. | 826766260041 | Clear Generic Label Distributed by Caito Foods | 4/27/18 – 06/16/18 |
| Kroger | WATERMELON QUARTER 6/36Z | 36 oz. | 826766139903 | Clear Generic Label Distributed by Renaissance Food Group | 4/27/18 – 06/16/18 |
| Kroger | CANTALOUPE HALF 6/24Z | 24 oz. | 826766139927 | Clear Generic Label Distributed by Renaissance Food Group | 4/27/18 – 06/16/18 |
| Kroger | WATERMELON SLICE 1/55Z | 55 oz. | 826766139941 | Clear Generic Label Distributed by Renaissance Food Group | 4/27/18 – 06/16/18 |
| Kroger | WATERMELON CHUNK 1/5LB | 80 oz. | 826766896011 | Clear Generic Label Distributed by Renaissance Food Group | 4/27/18 – 06/16/18 |
| Kroger | HONEYDEW CHUNKS 1/10Z | 10 oz. | 49022558632 | Clear Generic Label Distributed by Renaissance Food Group | 4/27/18 – 06/16/18 |
| Kroger | MELON SPEAR TRIO 1/16Z | 16 oz. | 826766139590 | Clear Generic Label Distributed by Renaissance Food Group | 4/27/18 – 06/16/18 |
| Kroger | MIXED SPEARS 1/16Z | 16 oz. | 826766139606 | Clear Generic Label Distributed by Renaissance Food Group | 4/27/18 – 06/16/18 |
| Kroger | WATERMELON SPEAR 1/16Z | 16 oz. | 826766139620 | Clear Generic Label Distributed by Renaissance Food Group | 4/27/18 – 06/16/18 |
| Kroger | FRUIT TRAY LRG W/DIP 1/63Z | 63 oz. | 826766145393 | Clear Generic Label Distributed by Renaissance Food Group | 4/27/18 – 06/16/18 |
| Kroger | WATERMELON SPEAR 1/4LB | 64 oz. | 826766181704 | Clear Generic Label Distributed by Renaissance Food Group | 4/27/18 – 06/16/18 |
| Kroger | FRU TRAY LG W/WATMLN 1/64.75Z | 64.75 oz. | 826766185498 | Clear Generic Label Distributed by Renaissance Food Group | 4/27/18 – 06/16/18 |
| Kroger | SALAD FIESTA FRUIT 1/18Z | 18 oz. | 826766185641 | Clear Generic Label Distributed by Renaissance Food Group | 4/27/18 – 06/16/18 |
| Kroger | CANTALOUPE CHUNK 1/5LB | 80 oz. | 826766896578 | Clear Generic Label Distributed by Renaissance Food Group | 4/27/18 – 06/16/18 |
| SpartanNash Distribution | FRUIT MIX 6/5Z | 5 oz. | 884853630610 | Open Acres | 4/27/18 – 06/16/18 |
| SpartanNash Distribution | CANTALOUPE CHUNKS 1/80Z | 80 oz. | 884853631266 | Open Acres | 4/27/18 – 06/16/18 |
| SpartanNash Distribution | WATERMELON SPEAR 4/28Z | 28 oz. | 884853630672 | Open Acres | 4/27/18 – 06/16/18 |
| SpartanNash Distribution | CANTALOUPE SPEARS 6/16Z | 16 oz. | 884853630856 | Open Acres | 4/27/18 – 06/16/18 |
| SpartanNash Distribution | FRUIT BURST 6/10Z | 10 oz. | 884853630887 | Open Acres | 4/27/18 – 06/16/18 |
| SpartanNash Distribution | MELON MIX 6/10Z | 10 oz. | 884853630894 | Open Acres | 4/27/18 – 06/16/18 |
| SpartanNash Distribution | FRUIT MIX 6/10Z | 10 oz. | 884853630900 | Open Acres | 4/27/18 – 06/16/18 |
| SpartanNash Distribution | HONEYDEW CHUNKS 6/10Z | 10 oz. | 884853630924 | Open Acres | 4/27/18 – 06/16/18 |
| SpartanNash Distribution | CANTALOUPE CHUNKS 6/10Z | 10 oz. | 884853630931 | Open Acres | 4/27/18 – 06/16/18 |
| SpartanNash Distribution | WATERMELON CHUNKS 6/9.5Z | 9.5 oz. | 884853630948 | Open Acres | 4/27/18 – 06/16/18 |
| SpartanNash Distribution | FRUIT BURST 4/20Z | 20 oz. | 884853630955 | Open Acres | 4/27/18 – 06/16/18 |
| SpartanNash Distribution | FRUIT MIX 3/48Z | 48 oz. | 884853630962 | Open Acres | 4/27/18 – 06/16/18 |
| SpartanNash Distribution | MELON MIX 6/16Z | 16 oz. | 884853630986 | Open Acres | 4/27/18 – 06/16/18 |
| SpartanNash Distribution | FRUIT MIX 6/16Z | 16 oz. | 884853630993 | Open Acres | 4/27/18 – 06/16/18 |
| SpartanNash Distribution | FRUIT TRAY 3/32Z | 32 oz. | 884853631006 | Open Acres | 4/27/18 – 06/16/18 |
| SpartanNash Distribution | FRUIT PARTY PLATTER 3/64Z | 64 oz. | 884853631013 | Open Acres | 4/27/18 – 06/16/18 |
| SpartanNash Distribution | WATERMELON SPEAR 6/16Z | 16 oz. | 884853631068 | Open Acres | 4/27/18 – 06/16/18 |
| SpartanNash Distribution | HONEYDEW CHUNKS 1/80Z | 80 oz. | 884853631273 | Open Acres | 4/27/18 – 06/16/18 |
| Sprouts | WATERMELON CHUNK 6/18Z | 18 oz. | 646670522406 | Sprouts Farmers Market | 4/27/18 – 06/16/18 |
| Sprouts | MELON MIX CHUNK 6/20Z | 20 oz. | 646670522437 | Sprouts Farmers Market | 4/27/18 – 06/16/18 |
| Sprouts | WATERMELON CHUNK 6/9.5Z | 9.5 oz. | 646670522444 | Sprouts Farmers Market | 4/27/18 – 06/16/18 |
| Sprouts | FRUIT BURST 6/10Z | 10 oz. | 646670522482 | Sprouts Farmers Market | 4/27/18 – 06/16/18 |
| Sprouts | FRUIT PARTY PLATTER 3/64Z | 64 oz. | 646670522499 | Sprouts Farmers Market | 4/27/18 – 06/16/18 |
| Sprouts | WATERMELON SPEAR 6/16Z | 16 oz. | 826766893850 | Sprouts Farmers Market | 4/27/18 – 06/16/18 |
| Trader Joes | CANTALOUPE SLICE Trader Joe's 12/16Z | 16 oz. | 00952668 | Trader Joe's | 4/27/18 – 06/16/18 |
| Walgreens | MELON MIX 1/10Z | 10 oz. | 49022519114 | Delish | 4/27/18 – 06/16/18 |
| Walgreens | WATERMELON CHUNK 1/5Z | 5 oz. | 49022519138 | Delish | 4/27/18 – 06/16/18 |
| Walgreens | CANTALOUPE SNACK CUP WAG 1/5Z | 5 oz. | 49022519169 | Delish | 4/27/18 – 06/16/18 |
| Walgreens | SEASONAL FRUIT SALAD 1/10Z | 10 oz. | 49022519183 | Delish | 4/27/18 – 06/16/18 |
| Walgreens | TROPICAL MEDLEY 1/10Z | 10 oz. | 49022536999 | Delish | 4/27/18 – 06/16/18 |
| Walgreens | MANGO PINE LOPE SPEAR WAG 1/5Z | 5 oz. | 49022537019 | Delish | 4/27/18 – 06/16/18 |
| Walgreens | FRUIT BURST 1/10Z | 10 oz. | 49022558625 | Delish | 4/27/18 – 06/16/18 |
| Walgreens | WATERMELON SPEAR 1/16Z | 16 oz. | 49022588219 | Delish | 4/27/18 – 06/16/18 |
| Walgreens | CANTALOUPE SPEAR WAG 1/16Z | 16 oz. | 49022588240 | Delish | 4/27/18 – 06/16/18 |
| Walgreens | FRUIT SALAD SEASONAL WAG 1/32Z | 32 oz. | 49022637764 | Delish | 4/27/18 – 06/16/18 |
| Walgreens | FRUIT TRAY 1/22Z | 22 oz. | 49022683129 | Delish | 4/27/18 – 06/16/18 |
| Walgreens | WATERMELON CHUNK 1/9.5Z | 9.5 oz. | 49022804586 | Delish | 4/27/18 – 06/16/18 |
| Walgreens | FRUIT SPEAR ASSORTED 1/16Z | 16 oz. | 49022813823 | Delish | 4/27/18 – 06/16/18 |
| Walgreens | CANTALOUPE CHUNK 1/10Z | 10 oz. | 49022822436 | Delish | 4/27/18 – 06/16/18 |
| Walgreens | FRUIT MIX 1/10Z | 10 oz. | 49022822443 | Delish | 4/27/18 – 06/16/18 |
| Walgreens | WATERMELON CHUNK 1/18Z | 18 oz. | 49022923331 | Delish | 4/27/18 – 06/16/18 |
| Walmart | CANTALOUPE SPEAR 4/10Z | 10 oz. | 681131180146 | Freshness Guaranteed | 4/27/18 – 06/16/18 |
| Walmart | CANTALOUPE SPEAR 4/16Z | 16 oz. | 681131180153 | Freshness Guaranteed | 4/27/18 – 06/16/18 |
| Walmart | FRUIT TRAY 2/48Z | 48 oz. | 681131180207 | Freshness Guaranteed | 4/27/18 – 06/16/18 |
| Walmart | FRUIT BOWL 2/40Z | 40 oz. | 681131180238 | Freshness Guaranteed | 4/27/18 – 06/16/18 |
| Walmart | SEASONAL BLEND 4/10Z | 10 oz. | 681131180481 | Freshness Guaranteed | 4/27/18 – 06/16/18 |
| Walmart | SEASONAL BLEND 4/16Z | 16 oz. | 681131180498 | Freshness Guaranteed | 4/27/18 – 06/16/18 |
| Walmart | SEASONAL BLEND 2/32Z | 32 oz. | 681131180504 | Freshness Guaranteed | 4/27/18 – 06/16/18 |
| Walmart | WATERMELON CHUNK 2/42Z | 40 oz. | 681131180658 | Freshness Guaranteed | 4/27/18 – 06/16/18 |
| Walmart | WATERMELON SPEAR 4/16Z | 16 oz. | 681131180665 | Freshness Guaranteed | 4/27/18 – 06/16/18 |
| Walmart | WATERMELON SPEAR 4/10Z | 10 oz. | 681131180672 | Freshness Guaranteed | 4/27/18 – 06/16/18 |
| Walmart | WATERMELON SPEAR 2/32Z | 32 oz. | 681131180689 | Freshness Guaranteed | 4/27/18 – 06/16/18 |
| Walmart | SEASONAL TRIO 2/32Z | 32 oz. | 681131180696 | Freshness Guaranteed | 4/27/18 – 06/16/18 |
| Walmart | WATERMELON QUARTERS 4/44Z | 47 oz. | 681131221719 | Freshness Guaranteed | 4/27/18 – 06/16/18 |
| Walmart | MELON BERRY MIX 4/10Z | 13 oz. | 826766254248 | Freshness Guaranteed | 4/27/18 – 06/16/18 |
| Walmart | SALAD SEASONAL FRUIT 4/10Z | 13 oz. | 826766254262 | Freshness Guaranteed | 4/27/18 – 06/16/18 |
| Whole Foods/Amazon | MELON COMBO | 20 oz. | 82676681120 | Whole Foods Market Label | 4/27/18 – 06/16/18 |
| Whole Foods/Amazon | FRUIT TRAY SMALL | 36 oz. | 826766811274 | Whole Foods Market Label | 4/27/18 – 06/16/18 |
| Whole Foods/Amazon | FRUIT SALAD SEASONAL | 20 oz. | 826766810987 | Whole Foods Market Label | 4/27/18 – 06/16/18 |
| Whole Foods/Amazon | CANTALOUPE CHUNKS | 10 oz. | 826766811199 | Whole Foods Market Label | 4/27/18 – 06/16/18 |
| Whole Foods/Amazon | WATERMELON CHUNKS | 9.5 oz. | 826766810956 | Whole Foods Market Label | 4/27/18 – 06/16/18 |
| Whole Foods/Amazon | Watermelon Spears, | 16 oz. | 826766810970 | Whole Foods Market Label | 4/27/18 – 06/16/18 |
By: Kerry Bazany, Contributing Writer (Non-Lawyer)