FDA Announces Tougher Regs on Dietary Supplements
Posted in Food Policy,Food Safety,Our Blog on February 16, 2019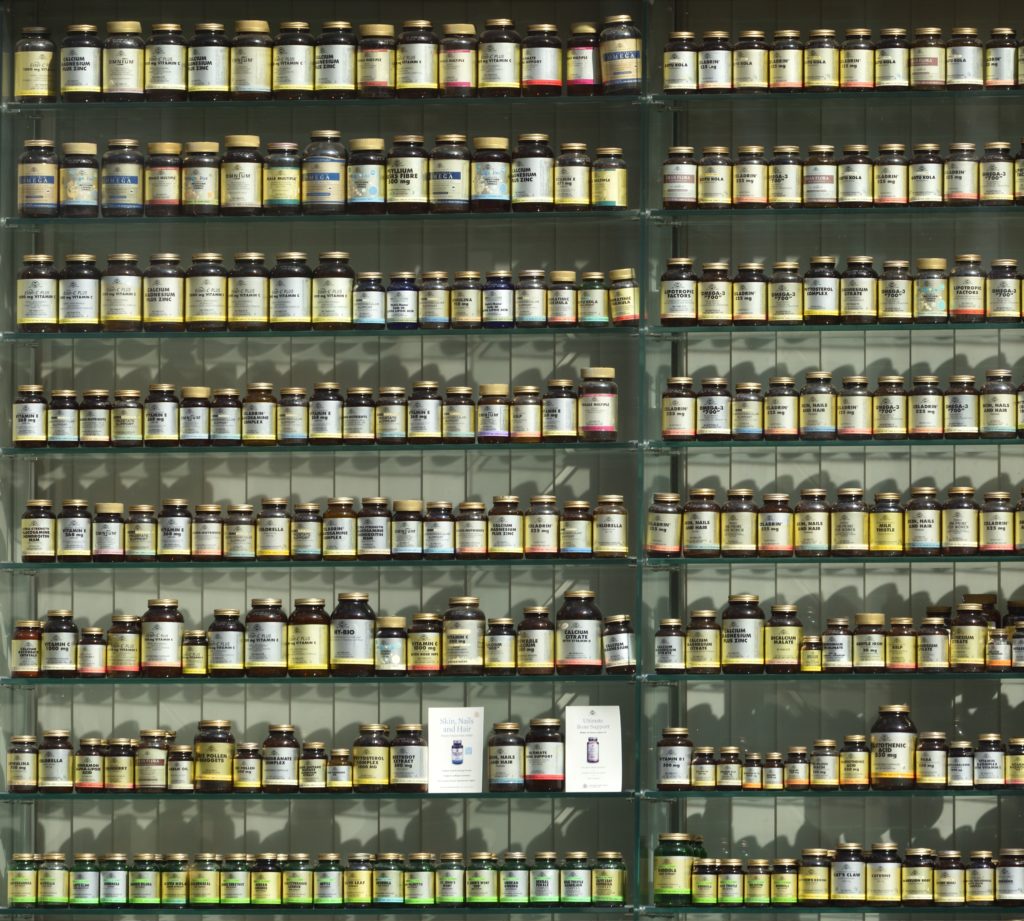 The United States Food and Drug Administration (FDA) recently announced that it will begin procedures to enforce tougher regs on dietary supplements. The FDA does not regulate such supplements in the same manner that it does for medications. The FDA has the authority to take action against dietary supplements that are misbranded or inferior after they appear on the market. However, the manufacturers of these products are ultimately responsible for their safety before you purchase them. This policy harkens back since the enactment of the Dietary Supplement Health and Education Act (DSHEA) of 1994.
According to FDA commissioner Dr. Scott Gottlieb, "We are announcing a new plan for policy advancements with the goal of implementing one of the most significant modernizations of dietary supplement regulation and oversight in more than twenty five years." He added that there is opportunity for companies to exploit the system and distribute dangerous products that can put consumers at risk.
The mission of the FDA is proactive in that the process of reviewing the scientific research behind products such as prescription and non-prescription medicines, infant formulas, medical devices, bottled water, and a host of other products is exhaustive. Additionally, the FDA is actively engaged in protecting the safety of the nation's food supply. For a comprehensive explanation of just what the FDA does, follow this link: https://www.fda.gov/AboutFDA/Transparency/Basics/ucm194879.htm.
How the FDA Regulates Dietary Supplements
The FDA defines dietary supplements as:
Dietary supplements are defined, in part, as products (other than tobacco) intended to supplement the diet that bear or contain one or more of the following dietary ingredients:
A vitamin
A mineral
An amino acid
An herb or other botanical
A dietary substance for use by man to supplement the diet by increasing the total dietary intake; or a concentrate, metabolite, constituent, extract, or a combination of any ingredient mentioned above.
Further, dietary supplements are products intended to ingestion, are not represented for use as a        conventional food or as a sole item of a meal or the diet, and are labeled as dietary supplements.
While the FDA currently leaves the safety measures and efficacy of their products to the manufacturers of supplements, nevertheless the agency has strict labeling guidelines for such. Such information includes labeling information and placement of the label, principal display panels, print size of information labels and display panels, and country of origin on the product.
Usage of Dietary Supplements in the United States
Let's clarify the difference between vitamins and dietary supplements, something that perhaps many of us lump into the same group. There are only thirteen vitamins used by the human body, and those are A, C, D, E, K and eight B vitamins. However, there are about 85,000 dietary supplements! Without these thirteen vitamins, we would die because they are essential for our health. In the beginning of the twentieth century, vitamins were upheld as having near miraculous qualities. Before vitamins became available in pill form in the 1930's, Americans found themselves worried about deficiencies and being well-nourished. So in terms of the desire for optimal health and deficiency-prevention, the common thought evolved into "I should start taking pills."
A survey conducted by the National Health and Nutrition Examination Survey reported on the use of dietary supplement data from 2011 to 2012. Its findings indicated that fifty two percent of American adults (age 20 and over) took at least one of these supplements on a regular basis. The rate rises to four out of every five for older adults. The most common were products that contained ten or more vitamins or minerals, and thirty one percent of these individuals took that type. Women were more likely than men to take dietary supplements.
The study further pointed out that, no surprise here, Americans use supplements for wellness, believing that taking something that has the potential to proactively benefit health can't be a bad thing. In fact, eighty nine percent of adult who took supplements other than vitamins and minerals cited the following reasons:
General wellness or disease prevention (83 percent)
Improve immune function (42 percent)
Improve energy (31 percent)
Focus on the mind, body, and spirit (27 percent)
Improve memory and/or concentration (22 percent)
What the FDA Has to Say
This week the FDA sent out official warning letters to certain manufacturers of dietary supplements that are "being illegally marketed as unapproved new drugs because the products bear unproven claims to prevent, treat, or cure Alzheimer's disease."
In another excerpt from Dr. Gottlieb of the FDA, he asserts the commitment of the agency towards a more comprehensive solution to the increasing problem of companies whose "health" claims are false or misleading.
"I'm concerned that changes in the supplement market may have outpaced the evolution of our own policies and our capacity to manage emerging risks. To continue to fulfill our public health obligations we need to modernize and strengthen our overall approach to these products. Toward these goals, the FDA is committing to new priorities when it comes to our oversight of dietary supplements at the same time that we carefully evaluate what more we can do to meet the challenge of effectively overseeing the dietary supplement market while still preserving the balance struck by DSHEA."
You May Not Really Even Need Supplements
Finally, there is limited information as to the overall efficacy of dietary supplements. It is well-known and accepted that eating a variety of healthy food really is the best method for obtaining necessary vitamins and minerals. Taking a multivitamin is not necessarily bad for you, and it may even be very beneficial if you do not eat a healthy diet. However, some dietary supplements may interact with certain prescription medications adversely. Always consult your physician or primary health care provider before you begin taking dietary supplements.
For a very comprehensive list and explanation of dietary and health supplements, please visit the website for the National Institutes of Health.
By: Kerry Bazany, Contributing Writer (Non-Lawyer)