Tyson Chicken Listeria Recall
Posted in Our Blog on July 15, 2021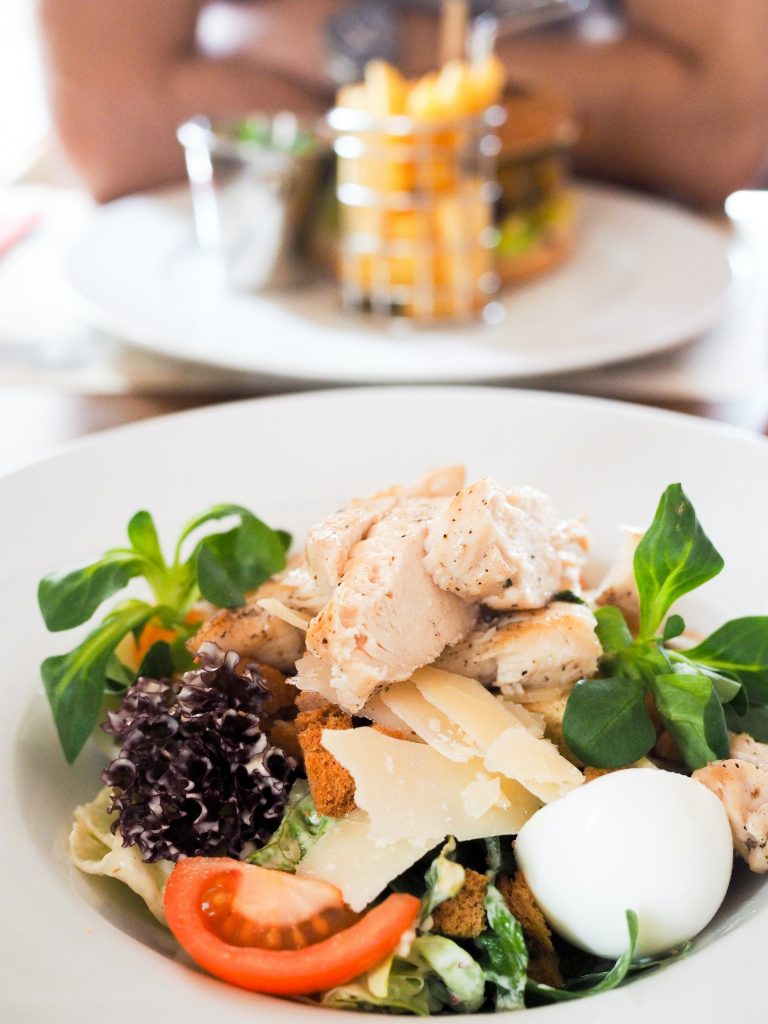 After what seemed like a quiet year (mainly due to Covid taking center stage) food safety issues are on the rise. And while having a pandemic finally be on the decline is a great thing; having an increase in food safety problems isn't necessarily good. Now, more than ever, we need to be vigilant in taking care of ourselves by watching what we eat and prepare. Did you know there is a Tyson Chicken Listeria Recall?
Tyson Chicken Listeria Recall
The newest issue to hit the front pages is a major recall from Tyson Foods. Almost 5 million pounds of ready-to-eat chicken is being recalled due to the possibility of Listeria monocytogenes. I want us to take a second to talk about what this recall entails, what to look for in case you might have this product, and what Listeria is.
More importantly, I want you to take a moment and think about if you might have this product in your house. If you even suspect you do, DO NOT prepare it until we get to the bottom of this recall. I don't want you to eat contaminated food, then finish reading and get sick.
After the Food Safety and Inspection Service was informed of two individuals sick with Listeria, an investigation was launched. Working together with the CDC, Tyson Foods provided samples which determined Listeria was percent in ready-to-eat packages of chicken. As the recall unfolded, more people were found to have the same illnesses related to Listeria.
Here is a more detailed description from the CDC website concerning the particulars.
The products that are subject to recall are listed here. If you want more information on what to look for here are the labels as well. Also, this is a list of recall facts:
Shipped nationwide to retailers and institutions including hospitals, nursing facilities, restaurants, schools, and Department of Defense locations
Products include chicken strips, pulled chicken, diced chicken, chicken wing sections, fully cooked pizza with chicken, and chicken salad sandwiches
Brands include Tyson, Jet's Pizza, Casey's General Store, Marco's Pizza, Little Caesars, and Circle K
Many of the recalled products have the establishment number "EST. P-7089" on the product bag or inside the USDA mark of inspection
I will add that if you own a restaurant and think you have these products ready to serve, take the time to make sure and dispose of the tainted chicken immediately. Along with disposal, take the extra steps to wash and sanitize places where the contaminated food was kept – frozen or not.
The CDC has compiled a checklist for making sure you clean after a contamination properly. To be honest, I didn't think of one of these … see how you do:
Step 1 – Throw out the recalled food
Step 2 – Empty the refrigerator
Step 3 – Wash removable parts
Step 4 – Clean and sanitize inside the refrigerator
Step 5 – Return shelves, drawers, and food
Seems simple right? What I didn't think about was removing the drawers from onside. I assumed cleaning around them would be enough. But after reading more, it is easy to see that bacteria can get anywhere in your refrigerator so removing and cleaning those hard to see spots is very important.
While it is important to make sure you do not prepare this product, it is also important to know what to look for in case you have already eaten this and are not feeling the best. While most foodborne illnesses cause minor discomfort, flu-like symptoms, and can be cared for with plenty of rest and liquids; Listeria has the potential to be rather dangerous if left unchecked. Here are some of the signs and symptoms to look for:
Fever
Diarrhea
Headache
Stiff neck
Confusion
Loss of balance
Convulsions
Muscle aches
One of the issues with contracting Listeria is that it presents as either the flu or other foodborne illnesses, but can remain dormant for days or weeks after eating contaminated food. This can cause problems when trying to determine what was eaten and when.
Pregnant mothers are at a higher risk when contracting Listeria. For obvious reasons, an infant is involved; leading to far more danger for the fetus and if not contained medically it can lead to miscarriage.
Unlike food poisoning, Listeria can also attack the internal organs and skin. It goes without saying, but consulting a doctor as soon as you think you may have eaten contaminated food can literally save your life. After seeing a doctor, a diagnosis can confirm if you have Listeria or not then proper treatment can begin.
In times of a major recall, once you have the information and the exact page for reference, take the time to check back to it every few days. I do this to see new updates, check to see if the recall is over, and to get any extra information that may have been put out.
Food safety is a never ending pursuit on our parts. There is not a day that goes by when I am in the kitchen preparing meals that I don't think about the practices I have learned and shared with you. Not to pat myself on the back here, but there have been zero instances of food poisoning or foodborne illnesses in my house over the past few years. If you can say that as well, it's okay for you to give your own back a small pat. Not too much though, we never know what might be lurking around the next corner.
Again, if you think you have any of these products in your home or business, take the time to check. If so, dispose of it properly and wash out wherever the contaminated food was stored. I don't want to hear of anyone getting ill over this now that we Haw the information. Got it.
Thankfully, we have organizations in place to monitor these situations that could affect our lives, especially in this Tyson Chicken Listeria Recall. When you have a free moment (I know, those are few and far between), read. It is my intention for us to learn as much as we can so when something like this happens we know what to do.
By: Dwight Spencer