5 Dead, 22 Ill in Legionnaires Disease Outbreak in Union County, New Jersey
Posted in Legionella,Legionnaire's disease,Our Blog,Outbreaks & Recalls on May 24, 2019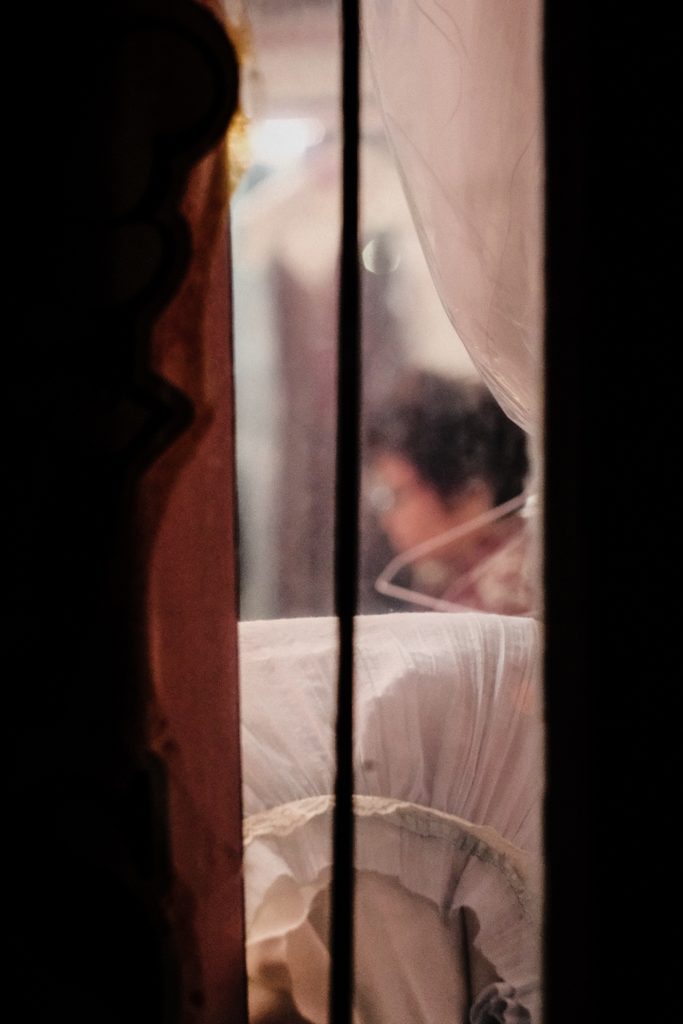 Hot off the presses! The New Jersey Department of Health has announced a fatal Union County Legionnaires Disease outbreak.
Here's What You Need to Know
Public health officials are investigating a cluster of Legionnaires disease among people who live in¾or have recently visited Union County, New Jersey.  Between March 8 and May 13, 22 people who lived in or had visited Union County developed Legionnaires disease.  5 of those people died.  The "vast majority" of those who developed Legionnaires disease live in Union County.
"Out of an abundance of caution, the Department recommends that individuals who live in Union County who become ill with pneumonia-like/respiratory symptoms, such as fever, chills, cough, shortness of breath, muscle aches, and headache, visit their healthcare provider," says Shereef Elnahal, New Jersey Health Commissioner.
"Legionnaires' disease is not spread person to person and you cannot get it by drinking water," added Elnahal.
Clark, New Jersey Mayor Sal Bonaccorso confirmed that three of these cases are in Clark. The mayor commented, "I want residents to understand there is no need to panic. We are… working with the CDC and taking it extremely seriously. The good thing is this is curable with antibiotics, so it's important to get medical attention if experiencing flu-like symptoms."
Where Did it Come From?
Legionnaires disease comes from breathing in water vapor that has been contaminated with legionella bacteria.  Air conditioning units for large buildings (called "cooling towers"), decorative fountains, hot tubs, and plumbing systems in large buildings can aerosolize water, making it possible for people to breathe in water vapor containing dangerous legionella bacteria.
In this outbreak, the investigation is still ongoing. We are keeping our fingers crossed a source is found soon.
According to the media, a health department spokesman commented that officials haven't been able to pin down a specific location where the bacteria came from. "We haven't identified a confirmed source," the spokeswoman said. "We're still re-interviewing the individuals who got sick. It's a complex investigation."
She noted that a "vast majority" of those who fell ill live in Union County.
According to the health department's announcement, "The Department is conducting epidemiologic and environmental investigations to identify possible sources of exposures to bacteria, conducting environmental sampling for Legionella and recommending environmental remediation strategies to prevent further transmission of Legionnaires' disease. The ongoing investigation has identified some potential sources and remediation has begun. It is also possible that other sources may surface in this ongoing investigation. Investigations into these types of Legionnaires' clusters are complex. It is often not possible to determine the origin of the bacteria that infected people."
What is Legionnaires' Disease?
For those who may have never heard of it before (and you are not alone) Legionnaires' disease is the common name for a legionella infection. These infections are also called Legionellosis or infection with the bacteria Legionnella pneumophila.  Health officials estimate that 10,000 to 18,000 people in the United States are infected with Legionnaires' disease every year.
One big concern with Legionnaires' disease is that it sometimes goes undiagnosed. This is due to the similarity to symptoms of pneumonia — and the fact that the most susceptible population to the disease is also more susceptible to pneumonia.
It is common that a patient presenting with symptoms of the disease can be mistaken for pneumonia, For the record, the symptoms of Legionnaires' disease include:
cough that can be either dry or productive (with or without bloody sputum)
headache
high fever with chills
weakness or fatigue
muscle aches
chest pain
shortness of breath
gastrointestinal issues (see below)
lethargy
mental changes (such as confusion)
For Legionnaires', symptoms often include watery diarrhea, abdominal pain, nausea, or even changes in heart rate or a lower blood pressure.  Unless the physician expects Legionnaires' disease as a diagnosis, the very specific tests to determine if the person in fact has been infected with the legionella bacteria are often not necessarily ordered.  This is why, if you believe you have Legionnaires' disease from the Legionnaires' Disease Outbreak Union County New Jersey, urgent medical attention is recommended.
Who Should be Tested for Legionnaires' Disease?
In general, someone presenting to the doctor with symptoms of both pneumonia and gastrointestinal issues should be tested for legionella. This is especially true if the patient also has mental changes, like confusion. According to the New Jersey health officials, "[t]he most vulnerable are children, the elderly and those with weakened immune systems. Most cases can be treated with antibiotics. If you develop those symptoms soon after visiting Union County, health officials advise you seek medical attention immediately."
The Center for Disease Control and Prevention (CDC) recommends doctors test the sick person for Legionnaires' disease if the patient is in Intensive Care and has severe pneumonia or has pneumonia and a weakened immune system.  The patient should be tested for Legionnaires' disease even if they have been treated with antibiotics, as the bacteria can stay in the body for some time.
What are the Tests for Legionnaires' Disease?
Healthcare providers have four common tests to detect the Legionnella bacterium to diagnose lLegionnaires' disease.  These are covered below. A urine or respiratory sample is required to complete these tests.  The CDC suggests antigen and culture testing to diagnose Legionnaires' disease.
Bacterial Culture
To confirm the presence of Legionella bacteria and diagnose Legionnaires' disease, a bacterial culture is often performed on sputum (or rather mucus).  The laboratory uses a special nutrient media that encourages the growth of Legionella and discourages the growth of other bacteria.  For this reason, it is considered the best confirmation tool to diagnose Legionnaires' disease.  This test takes a little bit of time, between 48 and 72 hours.  Negative cultures are held for seven days before a final result is reported to be sure no growth occurs. This is the best way of determining a confirmed diagnosis.
Urine Antigen Testing
Antigen testing is most often performed as an initial test if Legionnaires' disease is suspected and provides a rapid result – in much less time than a bacterial culture.  This testing is specific to Legionella pneumophila and detects one of the bacterium's proteins.  This can be found in the urine and sometimes other bodily fluids, but urine is the most common sample used.  A negative test result does not necessarily rule out the infection, as it only detects the serogroup 1 of Legionella pneumophila, though most cases of Legionnaires' disease in the United States are a result of this specific bacteria.
Antibody Testing
Antibody testing using Direct fluorescent antibody (DFA) staining for Legionella species is another diagnostic tool a physician may use to diagnose Legionnaires' disease.  This test is not often performed because it is not as sensitive as other methods and requires a very large sample to perform.
 Genetic Testing
While not widely used, genetic testing can be performed on respiratory samples to detect the presence of Legionella species.  This type of testing uses polymerase chain reaction (PCR) to detect genes found only in Legionella bacteria.
Additional tests such as sputum culture, gram staining, complete blood count, and chemistry panels may also be ordered to help give a bigger picture of the patients' overall health and any other ailment the body may be fighting.  An additional blood sample may be required for these tests.
The Lange Law Firm
Our mission is to help families who have been harmed by contaminated food or water.  When corporations cause food poisoning outbreaks or Legionnaires disease outbreaks, we use the law to hold them accountable.  The Lange Law Firm, PLLC is the only law firm in the nation solely focused on representing families in food poisoning lawsuits and Legionnaires disease lawsuits.
If you were infected with Legionnaires disease after visiting or living in Union County, New Jersey, and are interested in making a legal claim for compensation, a Legionnaires disease lawyer from our firm can help.  Call us for a free no obligation legal consultation at (833) 330-366, or send us an e-mail here.
By: The News Desk